These easy leftover turkey recipes will help you decide what to do with leftover turkey from Thanksgiving. Adding a couple simple ingredients like pasta or rice can help you turn leftover turkey into a casserole or main dish for days to come. Here are some of my favorite leftover turkey recipe ideas from food blogger friends.
Cranberry Salsa Turkey Rice Bowl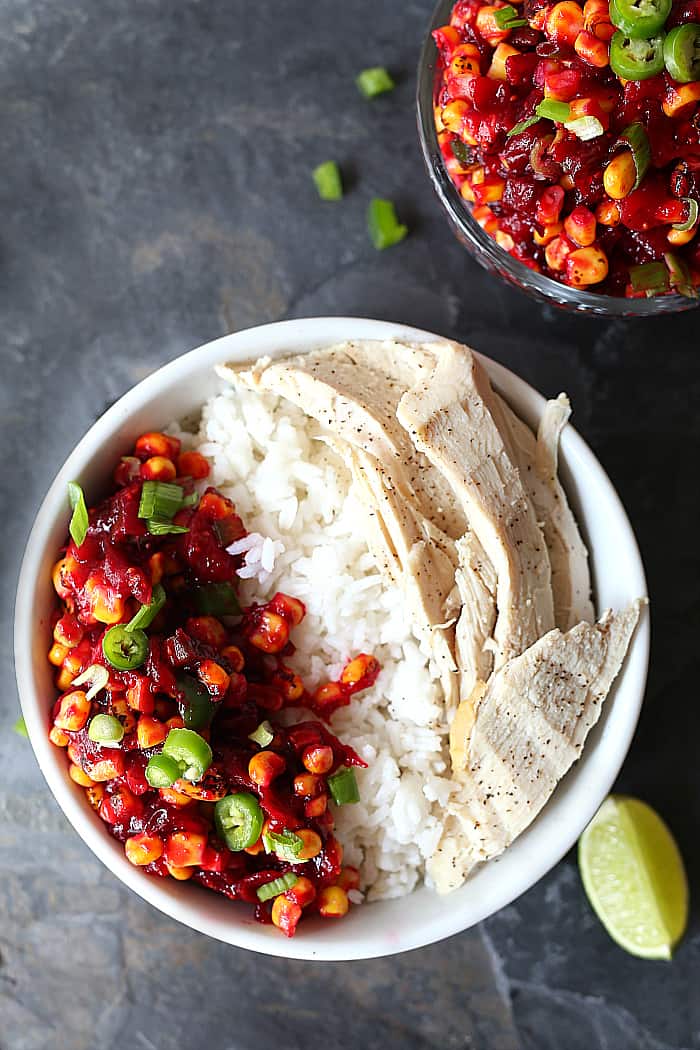 Spicy cranberry salsa brings all the flavor to this leftover turkey rice bowl. Try it with this tasty spatchcock turkey smoker recipe cooked with turkey blend Traeger pellets.
Get recipe at Delightful Mom Food
BBQ Turkey Tacos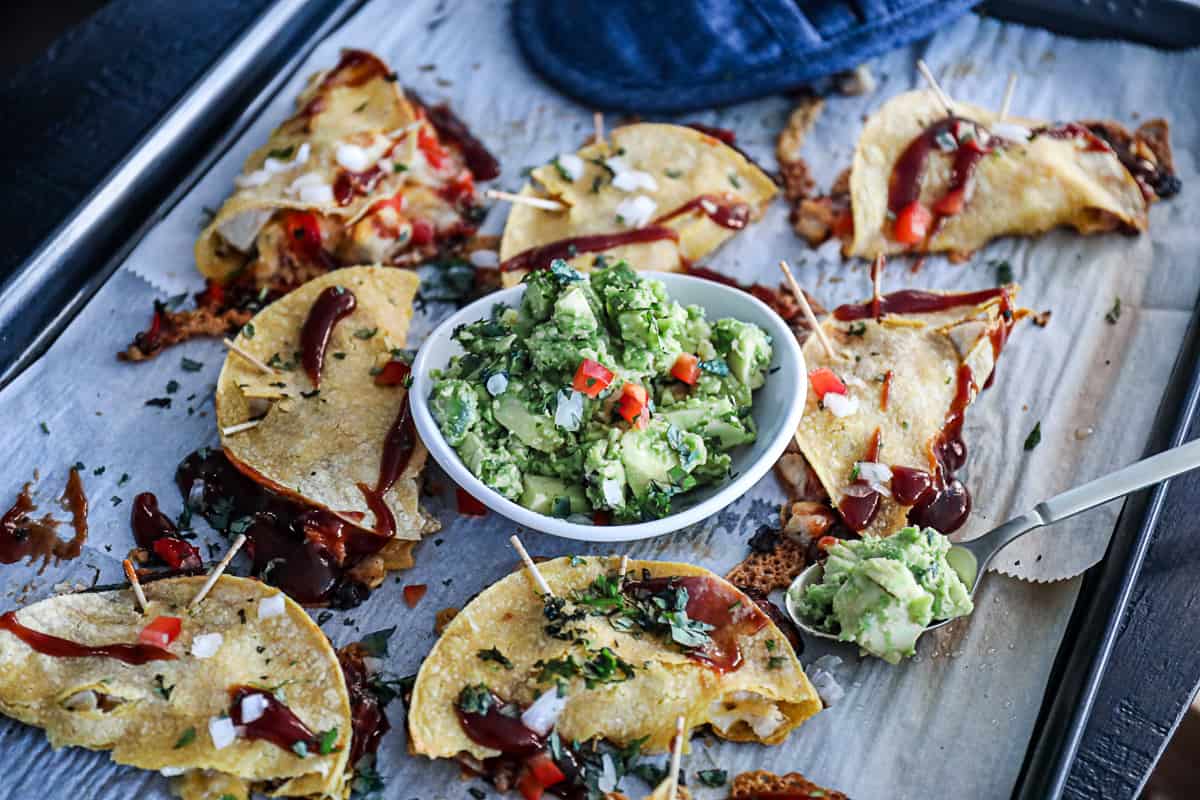 Go here to see the recipe on Sip Bite Go for BBQ chicken tacos – they're made completely on a sheet pan, in an extremely short amount of time.
They'd taste fantastic with some of your leftover Thanksgiving turkey and a dollop of cranberry sauce and some cheese like a brie, mozzarella, or something else super melty. Stuff them with any other leftovers, like air fryer sweet potato tots, or caramelized onions.
Turkey Avocado Sandwich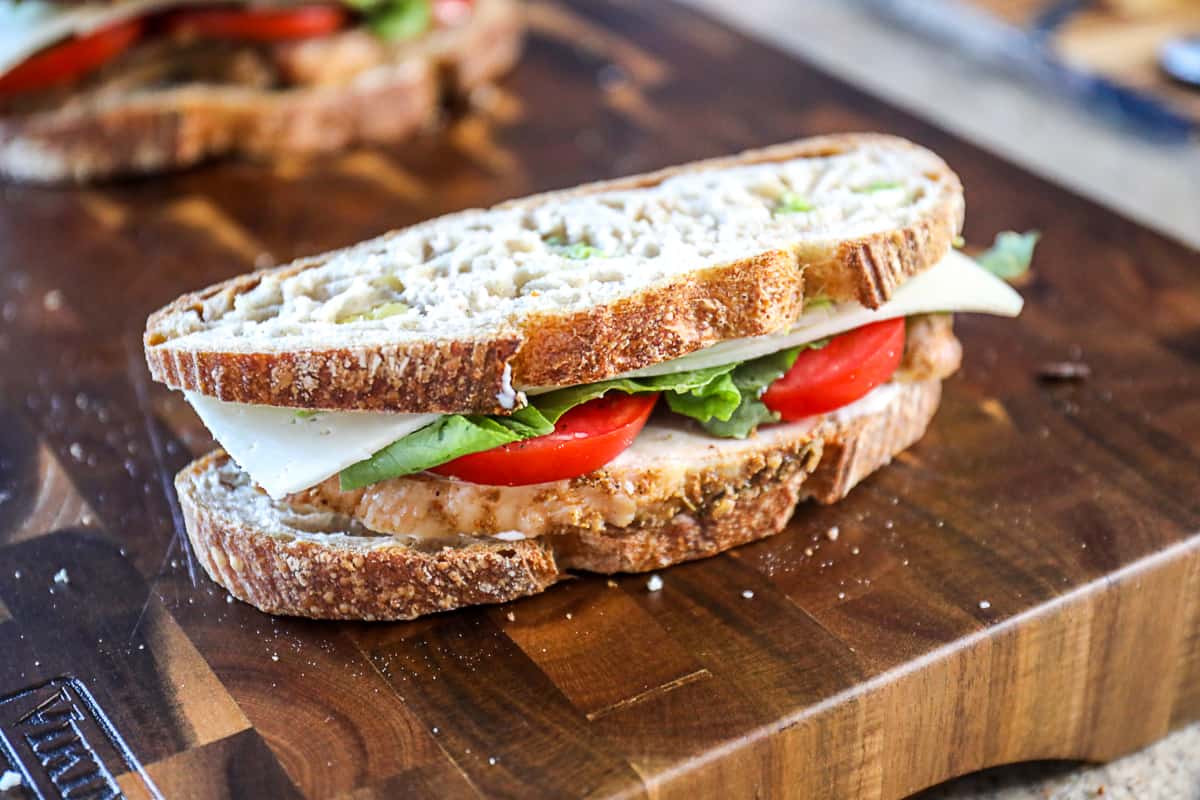 This recipe is my secret to leftover turkey sandwiches that aren't dry or boring. It t completely eliminates what disappoints most people about day-after turkey: the dryness. My preference is to add in some healthy smashed avocado, a little creamy dressing, and juicy fresh vegetables. All those tasty things add flavor, balance out dry turkey, and make this a really good, satisfying sandwich.
Make this turkey avocado sandwich in 5 minutes or less and dress it up with condiments or leftovers in your fridge. Cranberry sauce, sous vide bacon, basil spinach pesto, or deli ham is a great option.
Leftover Turkey Balls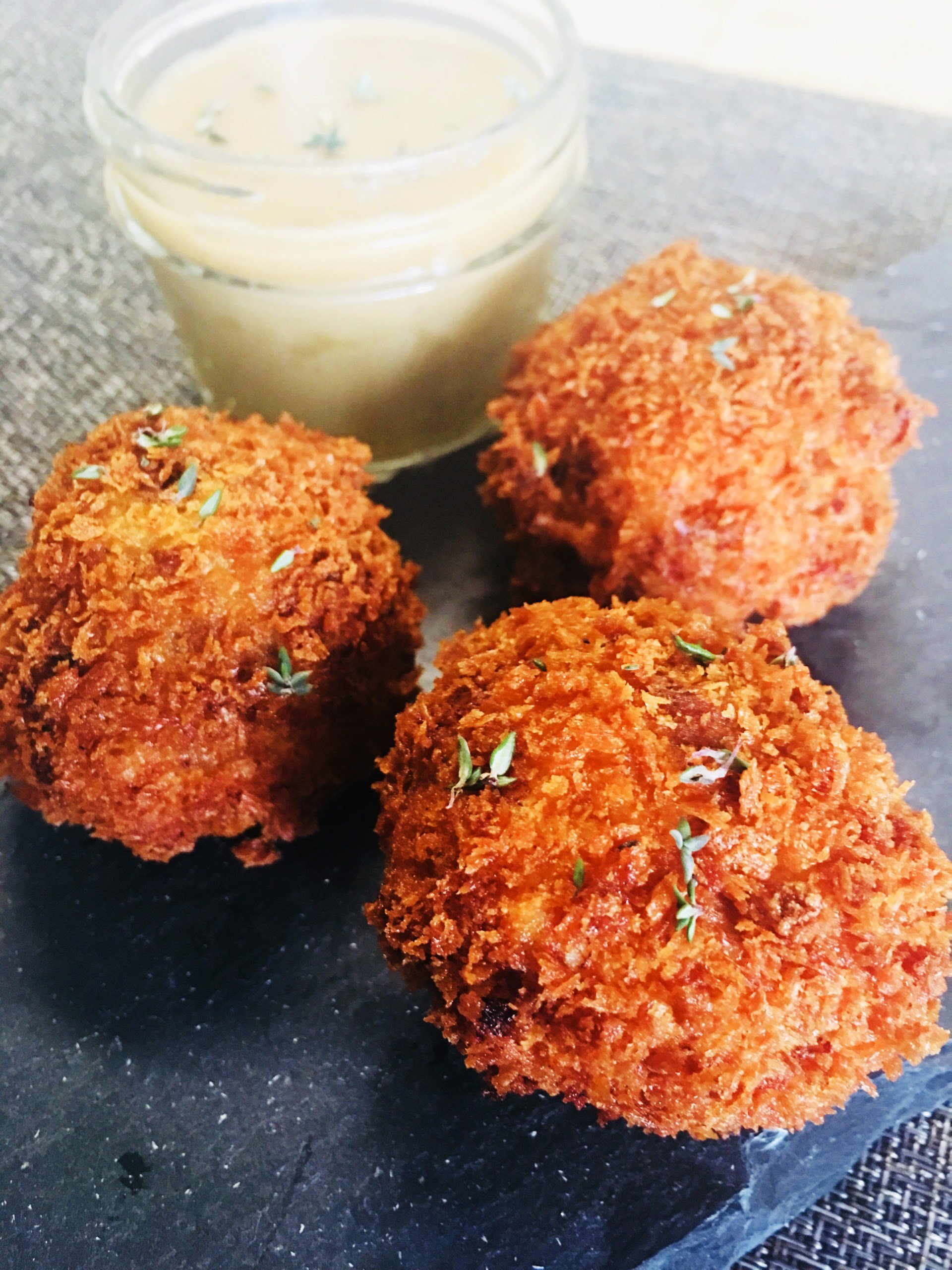 All of your yummy Thanksgiving leftovers mixed together, then deep fried (or air fried), and served with gravy!
Get recipe at Cooks Well With Others
Leftover Turkey Salad Sandwich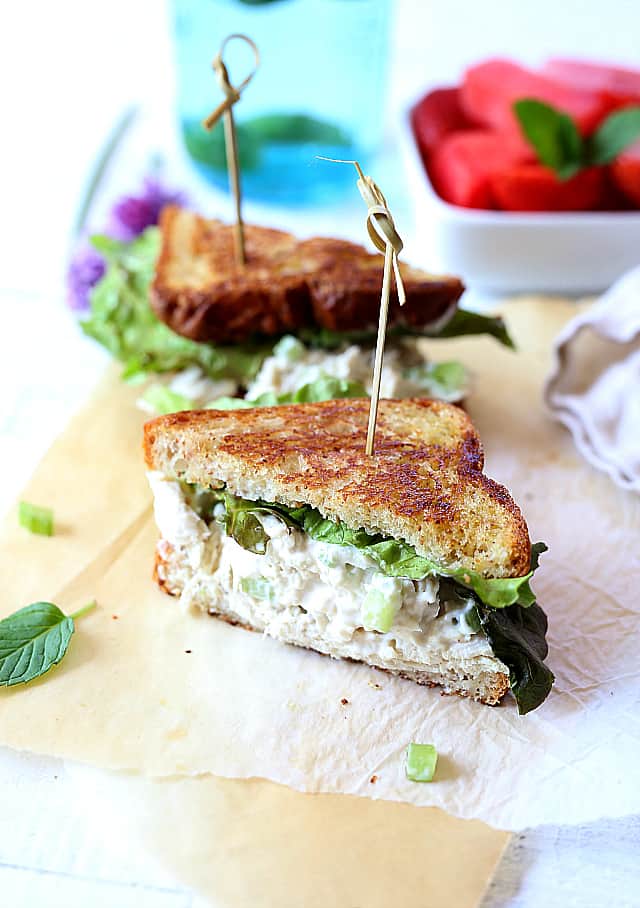 Enjoy two leftovers in one sandwich. This leftover turkey salad sandwich recipe isn't complete until it's topped with leftover cranberry sauce.
Get recipe at Delightful Mom Food
Are you tired of holiday turkey cooked the same old way? Here's a new take on an old classic: air fryer turkey breast! Moist, tender, and full of flavor, this turkey breast is nothing less than delicious. Serve with sous vide Brussel sprouts.
Leftover Thanksgiving Casserole
An easy leftover turkey casserole recipe, this dish has all the flavors of Thanksgiving Dinner so you can relive the deliciousness the next day.
Get recipe at Grumpy's Honeybunch
Turkey Noodle Casserole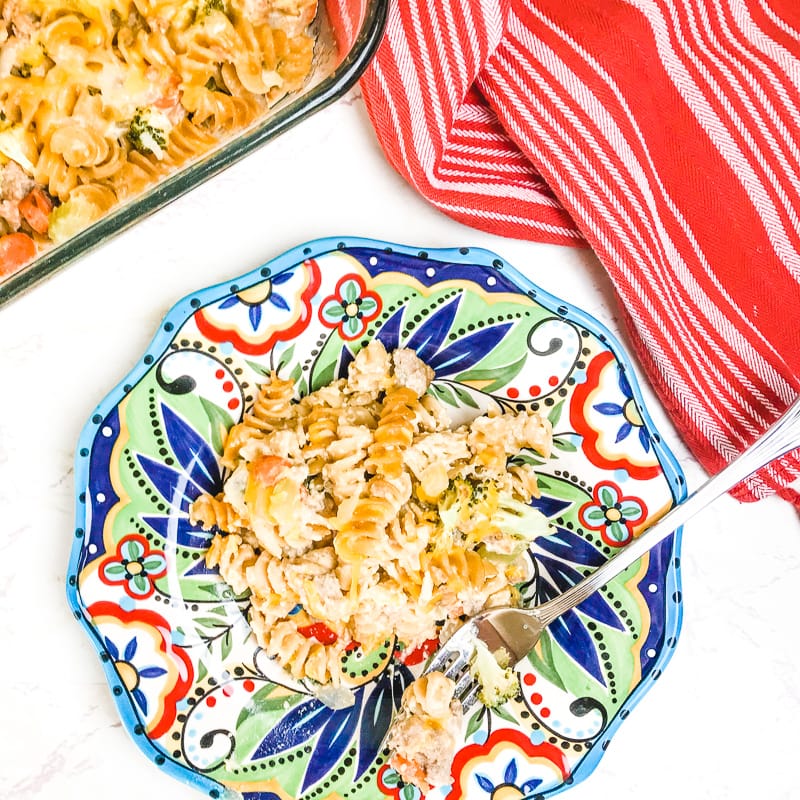 This is an easy leftover turkey casserole recipe made with leftover turkey, ground turkey, and noodles.
Get recipe at Aileen Cooks
Instant Pot leftover Turkey and Rosemary Soup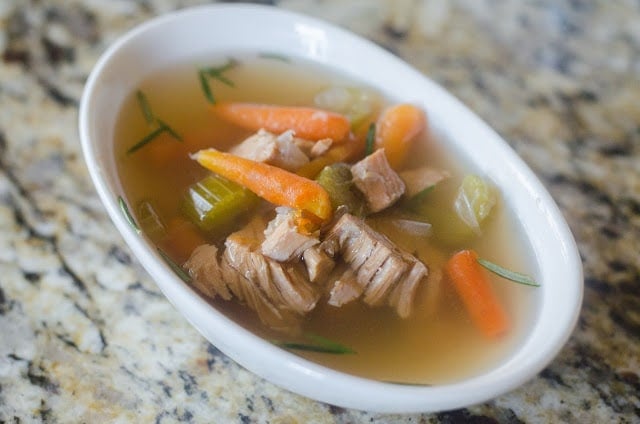 If you're wondering what to do with leftover turkey after the holidays, and want something a little different, try this simple turkey and rosemary soup. with ingredients you have on hand.
Get recipe at Stained With Style
Thanksgiving Eggs Benedict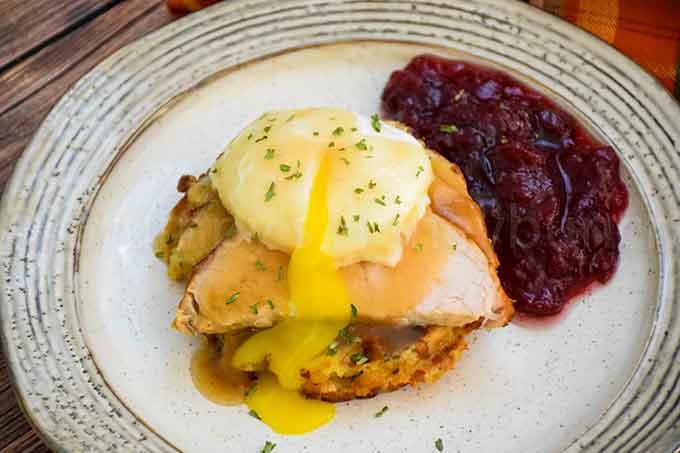 Everything you love about Thanksgiving all topped with the perfectly cooked poached egg! Thanksgiving Eggs Benedict provides with a crispy stuffing waffle, poached egg, and gravy on top!
Get recipe at Grumpy's Honeybunch
Leftover Turkey Shepherd's Pie
This shepherd's pie recipe is made with succulent chunks of turkey and mixed vegetables in a brown gravy sauce. It's topped with cheesy mashed potatoes and baked till golden brown.
Get recipe at Little Sweet Baker
Leftover Turkey And Stuffing Croquettes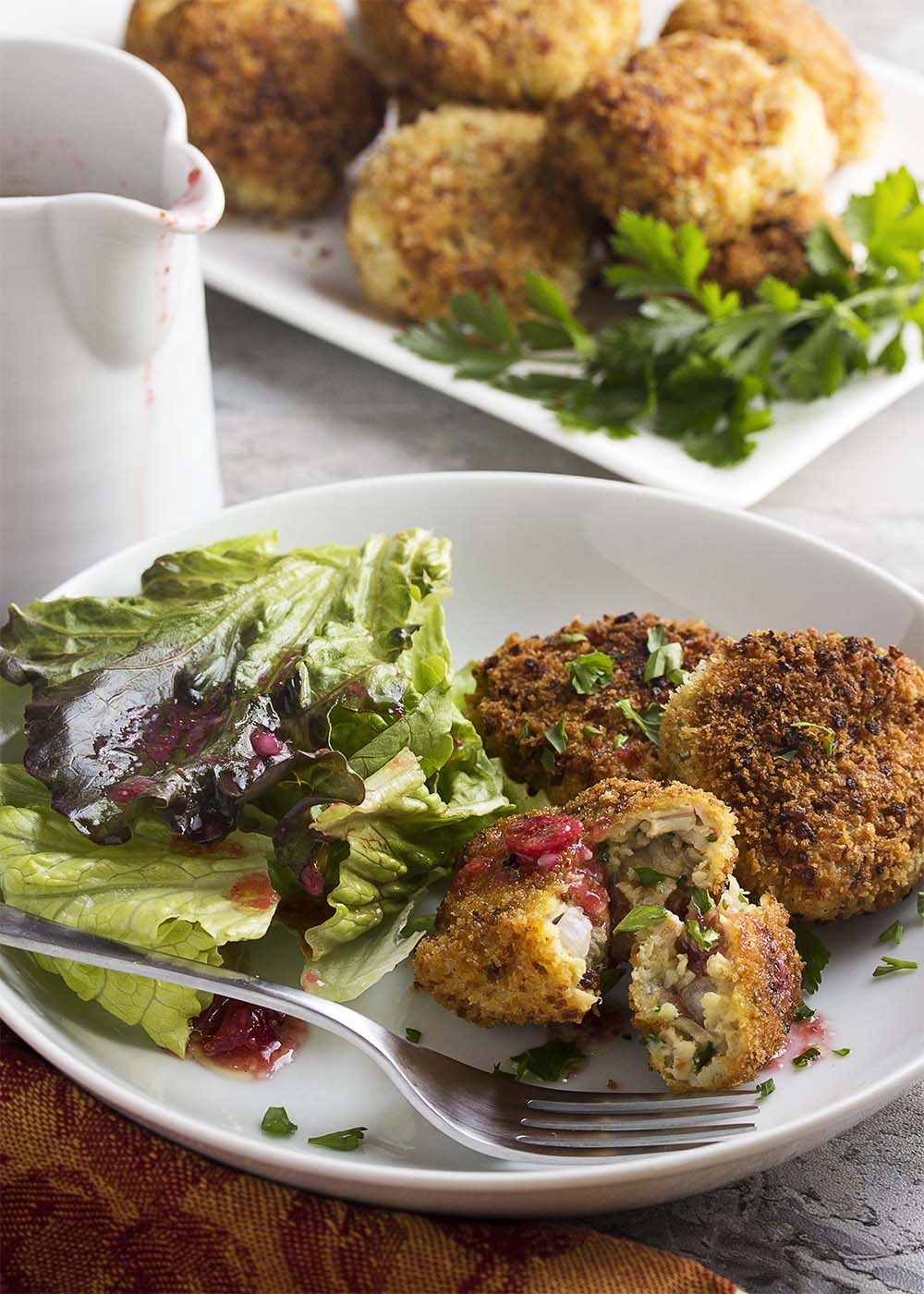 One of the best things about Thanksgiving is finding creative recipes to use turkey leftovers! This one is no exception. Grab some stuffing, turkey, and a dollop of cranberry sauce to make these leftover turkey stuffing croquettes.
Get recipe at Just a Little Bit of Bacon
Turkey, Brie And Cranberry Mustard Panini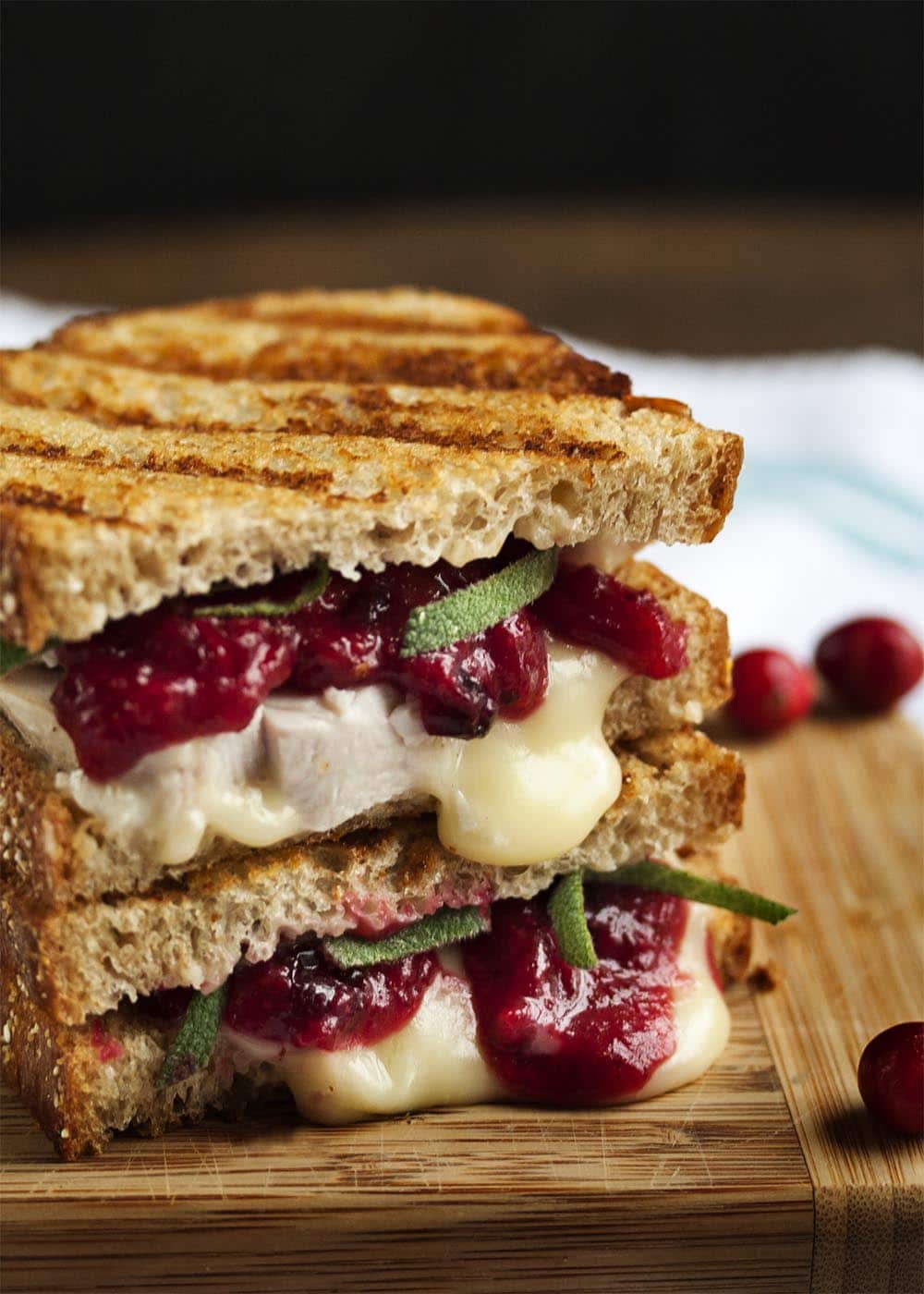 Less than 15 minutes is all it takes to make this easy turkey leftover recipe. That means there's more time for setting up for Christmas and doing a little shopping!
Get recipe at Just a Little Bit of Bacon
Orzo with Leftover Turkey and Sweet Potatoes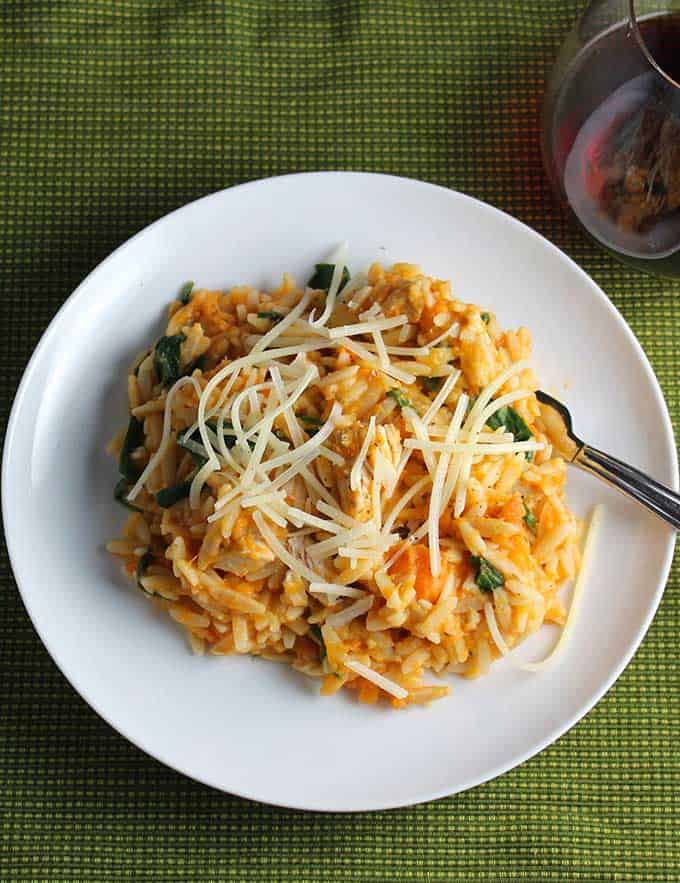 Sweet potatoes combined with turkey, cheese, and orzo make this leftover turkey pasta dish. Pair this dish with a glass of Pinot Noir.
Get recipe at Cooking Chat
Turkey Reuben Sandwich Recipe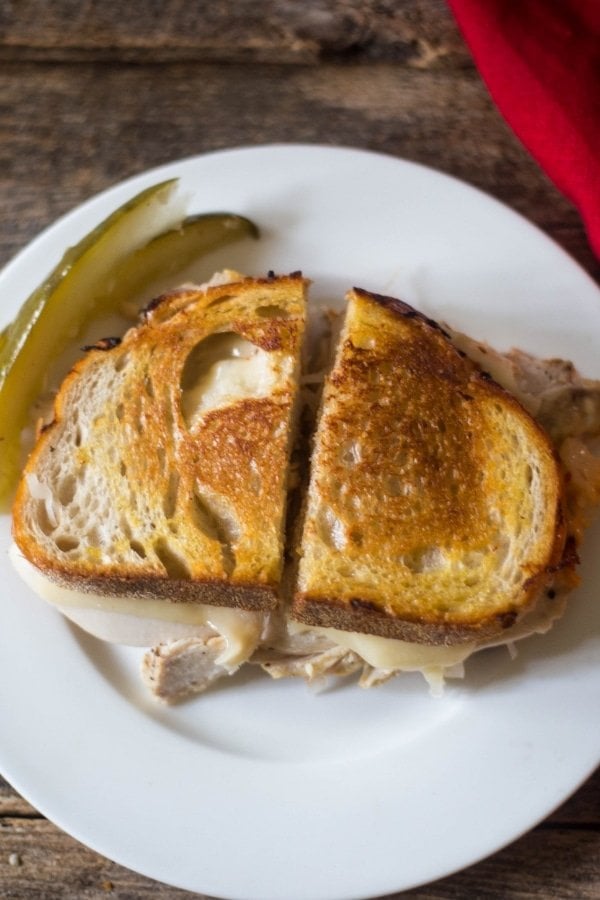 This easy turkey reuben sandwich recipe uses a few special ingredients like rye bread and sauerkraut. It's a much different flavor profile than regular turkey sandwiches.
Get the recipe at Everyday Eileen
Leftover Turkey Enchiladas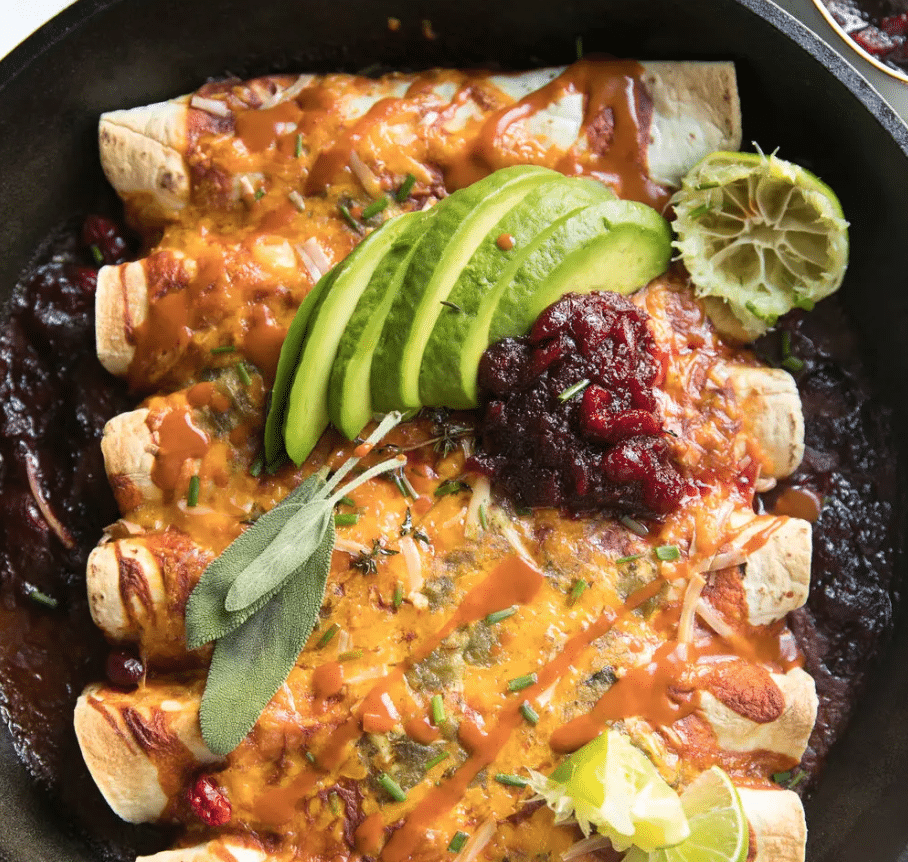 Skip the turkey sandwich and make this leftover turkey recipe. These Leftover Turkey Enchiladas are easy, cheesy, and exploding with all those holiday flavors.
Get the recipe at The Forked Spoon
Thanksgiving Leftover Turkey Poutine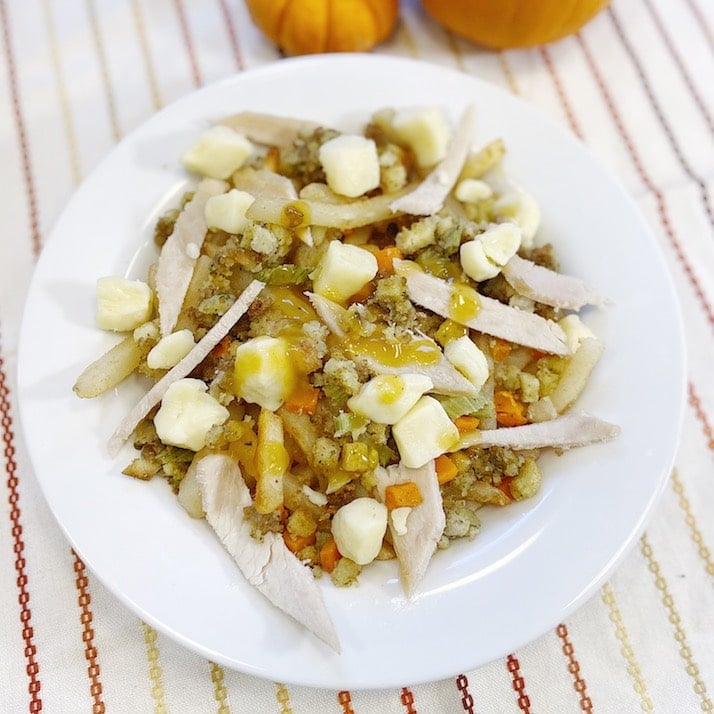 Thanksgiving poutine is an American twist on a classic Canadian dish traditionally made with cheese curds, French fries, and gravy. This dish is great for a few reasons. It is super easy to prepare after a long week of cooking. From kids to grandparents, the whole family loves it. And the combination of crispy fries, gooey cheese curds and thanksgiving goodness comes together in a delicious way that feels quite different than the Thanksgiving meal the day before. Here's the recipe, courtesy of Chef Brooke Brantley, Director of Culinary, North America at McCain Foods.
1 bag (650 g) McCain® Classic Cut fries
2 cups leftover sliced turkey (cut in strips), heated
2 cups leftover stuffing
2 cups turkey gravy, heated
½ lb cheese curds
2 tbsp chopped fresh parsley
Directions: Prepare McCain® Classic Cut fries according to package directions. Divide among 4 plates. Top with turkey, stuffing, gravy and cheese curds. Garnish with parsley. If desired, serve with cranberry sauce.
Turkey Mole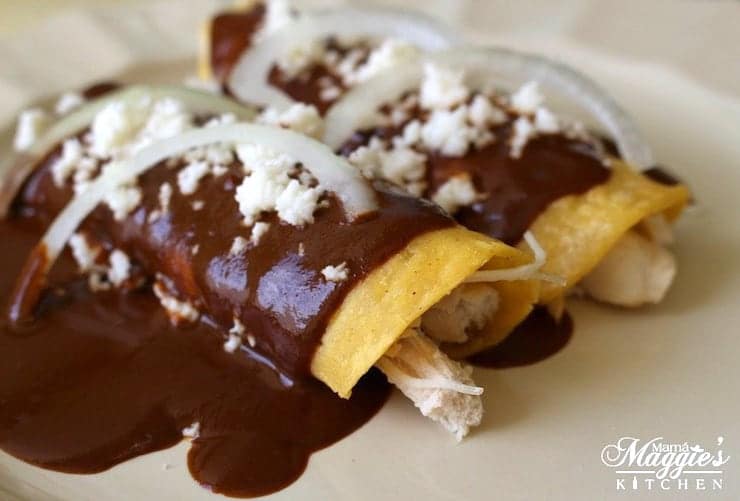 Turkey and Mexican mole is the perfect flavor combination. This is a savory and delicious recipe to use up leftover Thanksgiving turkey. Make this fiesta in your mouth!
Get the recipe at Mama Maggie's Kitchen (adapt from the chicken dish)
Homemade Turkey Bone Broth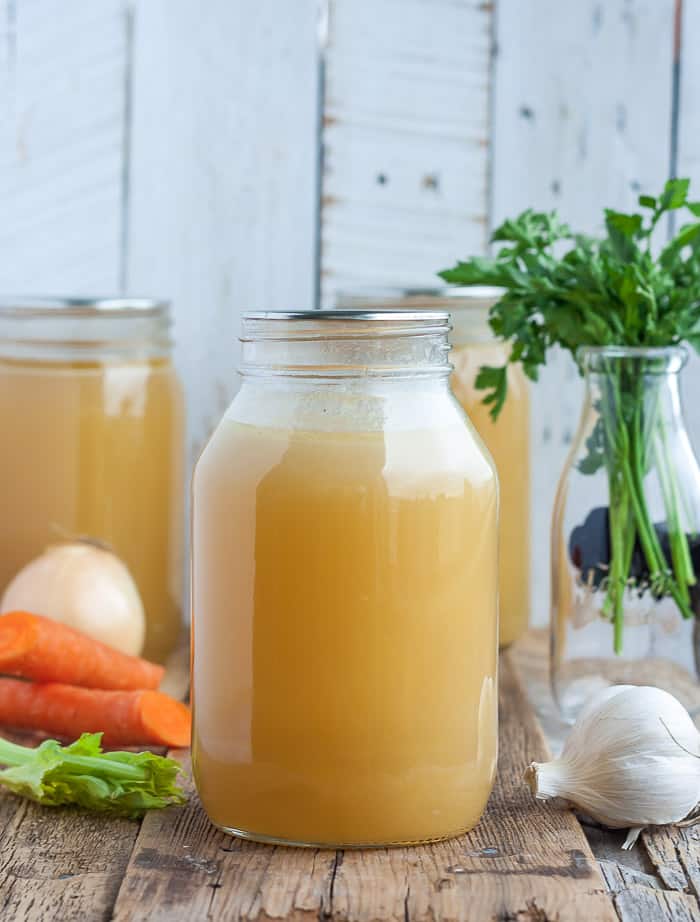 This is an amazing way to use up every last bit of your roasted turkey. Learning how to make turkey bone broth is a very simple, sustainable, and affordable process! This recipe includes tips for freezing your delicious stock.
Get the recipe at Sustainable Cooks
Enjoy your leftover turkey!
If you have more creative ideas for how to use leftover turkey, I'd love to hear in the comments. Feel free to drop recipe links.
More recipes with turkey & chicken
Let me know when you make some of these easy leftover turkey recipes. Be sure to leave a comment and rate the recipe. It means so much to hear from Sip Bite Go readers and I love seeing photos of your food! Don't forget to tag me @sipbitego on Instagram so I can see how the recipe turned out. And sign up for the Sip Bite Go newsletter.