Want one of the best restaurant recommendations in San Juan? Deaverdura Restaurant in Old San Juan serves up ​​traditional Caribbean meals. It's one of my favorite foodie places in Puerto Rico… Let me show you why…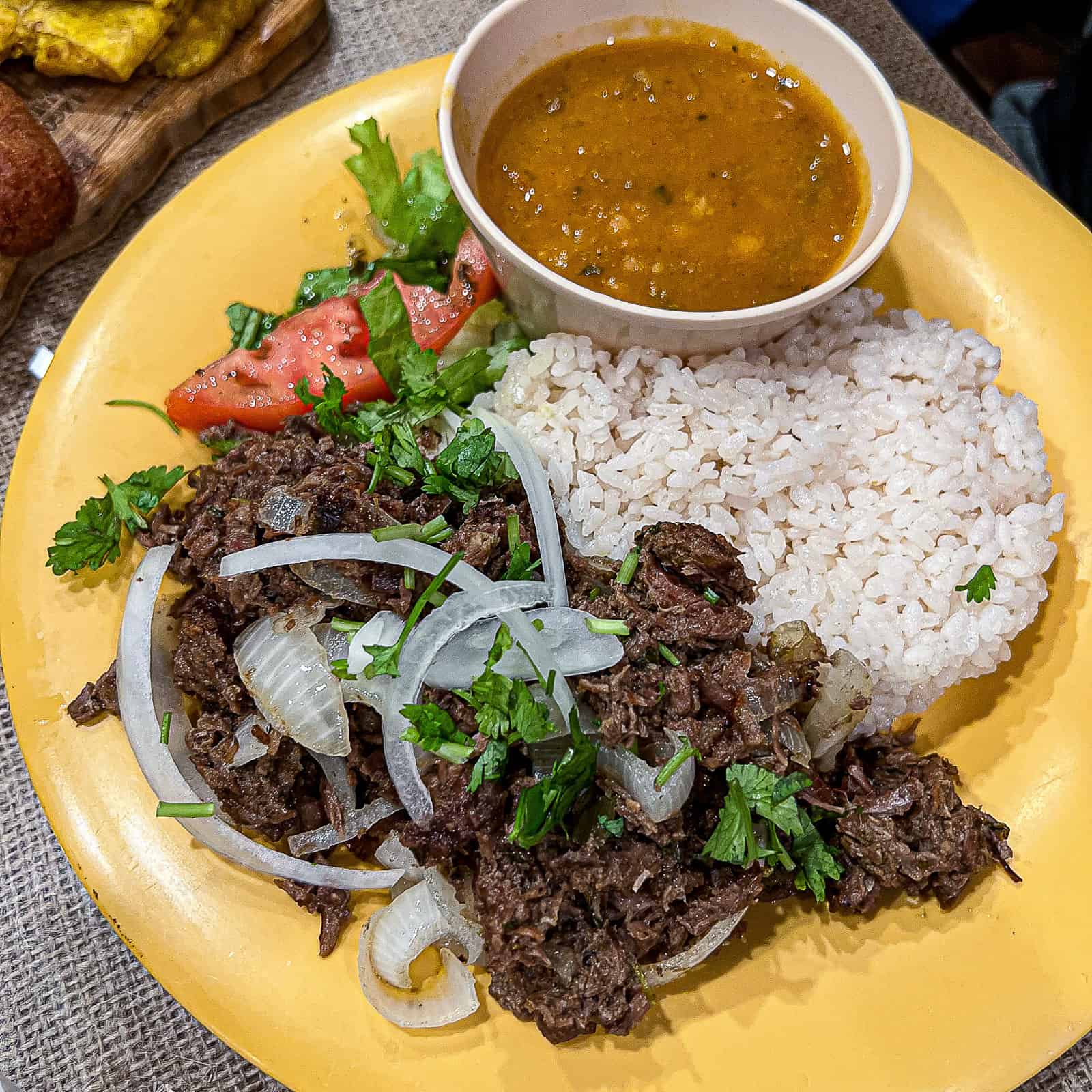 Get tips for traveling to San Juan, Puerto Rico in this new series of NEW Sip Bite Go travel blogger guides. Thanks to Puerto Rico for providing some of the activities in this guide for review. All options are my own.
Follow Sip Bite Go on Instagram and TikTok for more food and Puerto Rico travel tips…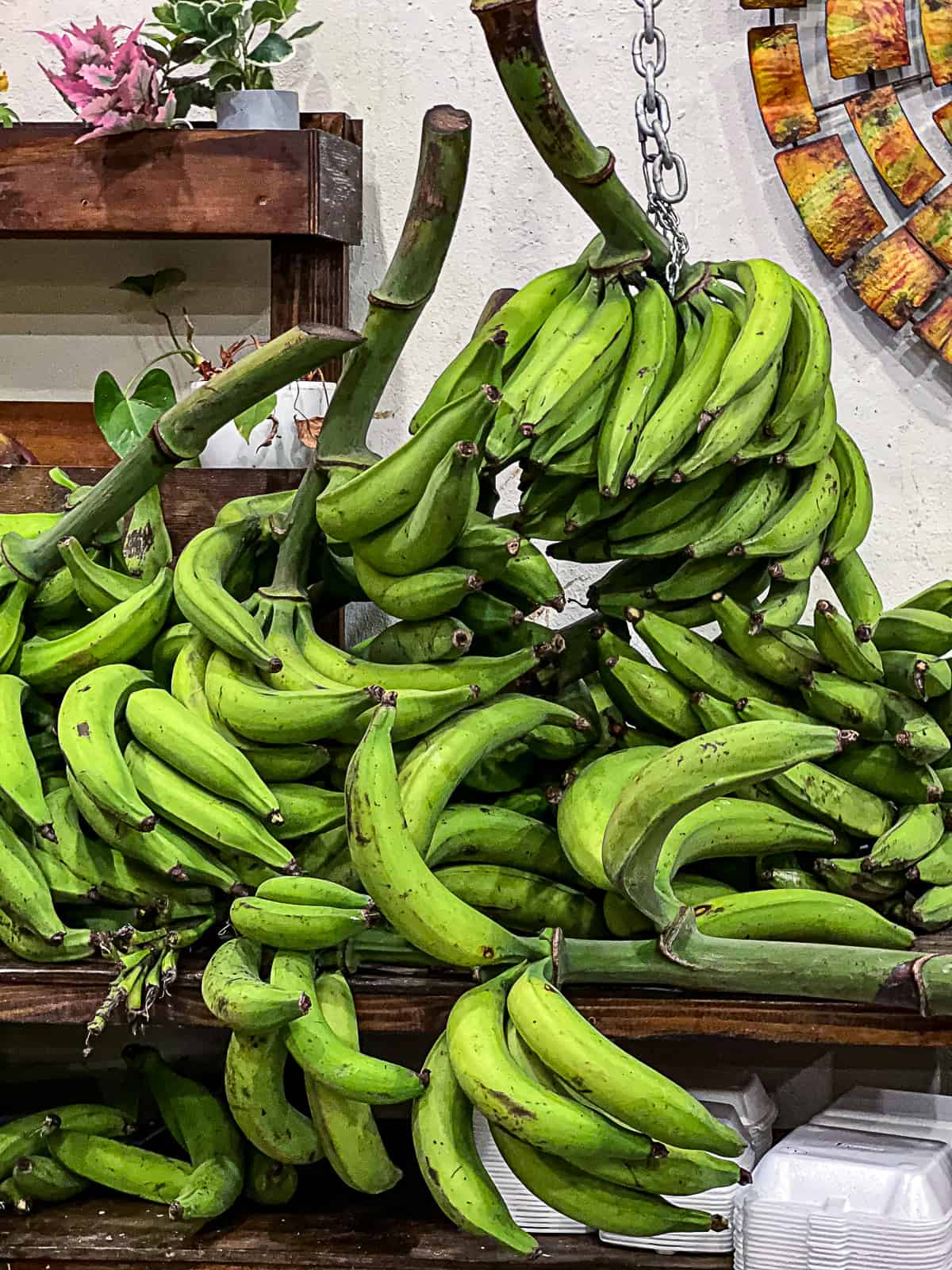 If you're looking for one of the best restaurants in Puerto Rico, check out Deaverdura…
SAVE THIS restaurant for your San Juan foodie travel bucket list…
Quick recommendations: Don't miss the special PEARLED white rice (it's super fluffy) and the Puerto Rican Sampler!
Deaverdura San Juan Restaurant Menu
What's on the menu at Deaverdura is a little bit of a mystery until you get inside…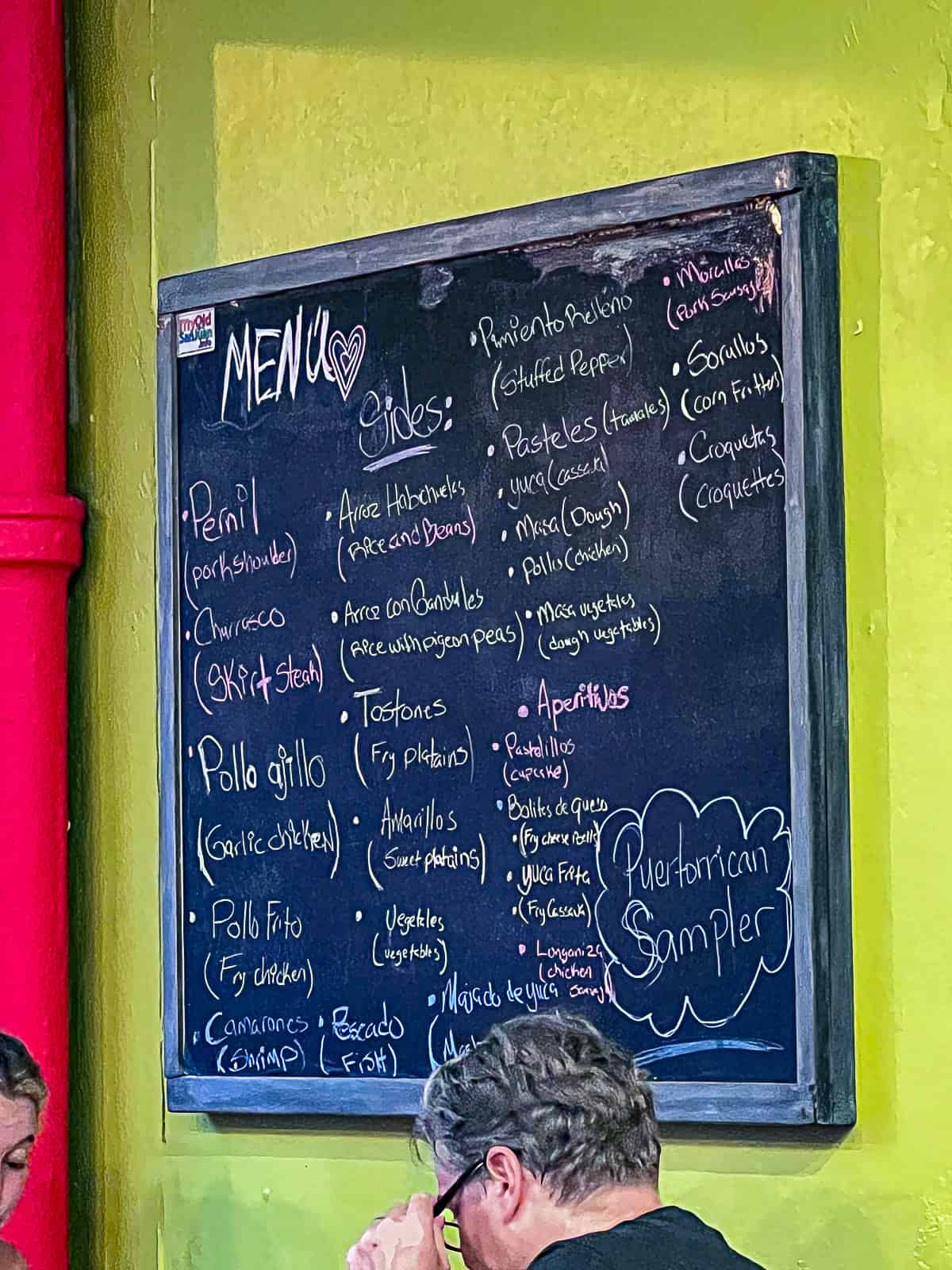 You see, they don't publish a menu online that's easy to find…
And even in the restaurant it's not so easy to see…
The table by the menu definitely gets a lot of squinted eyes in their direction!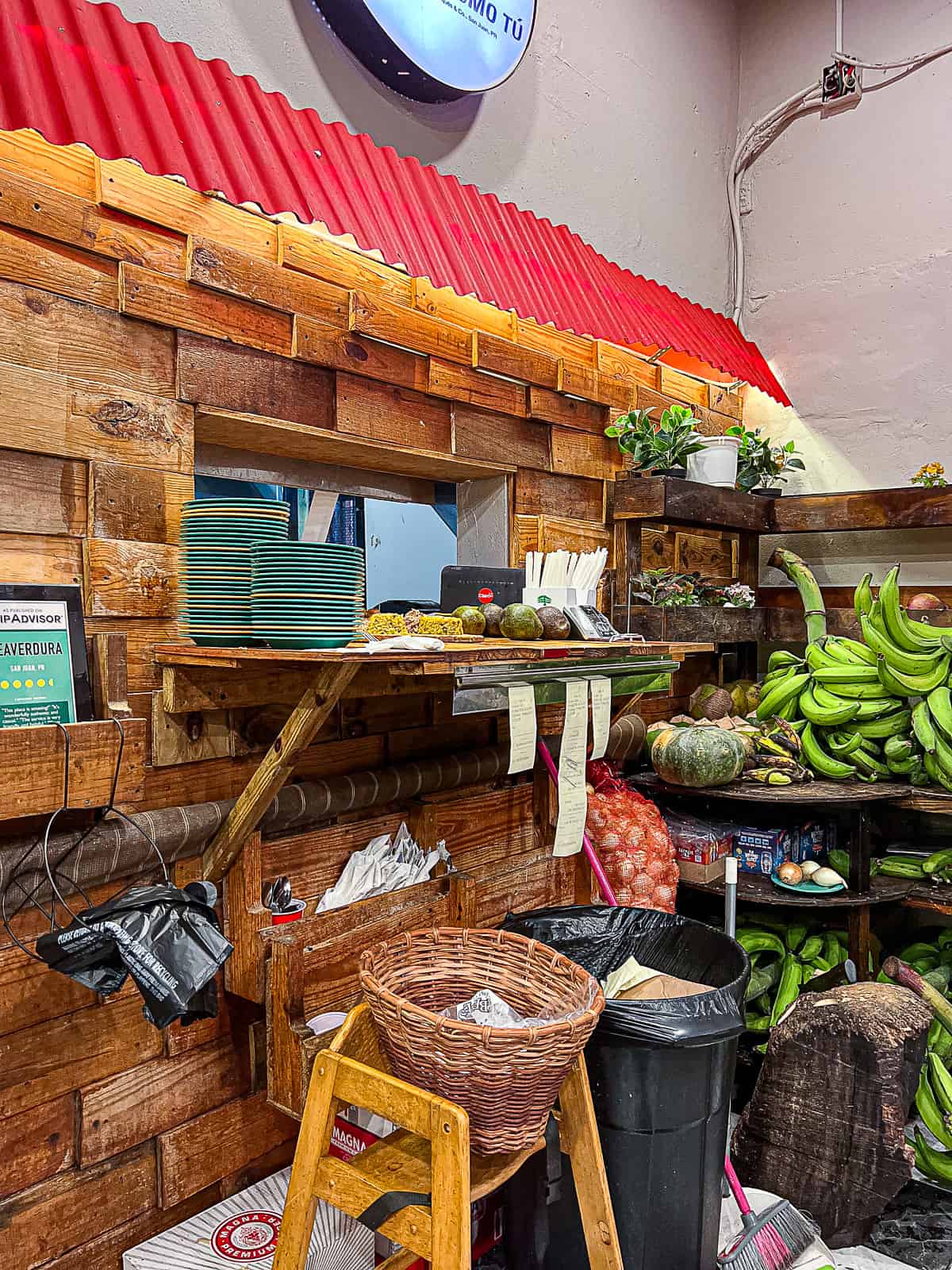 Food prices at Deaverdura
So they don't have prices on the menu, but our entire check for 3 people including drinks, the Puerto Rico Sampler platter, sides and a steak dish came out to under $70…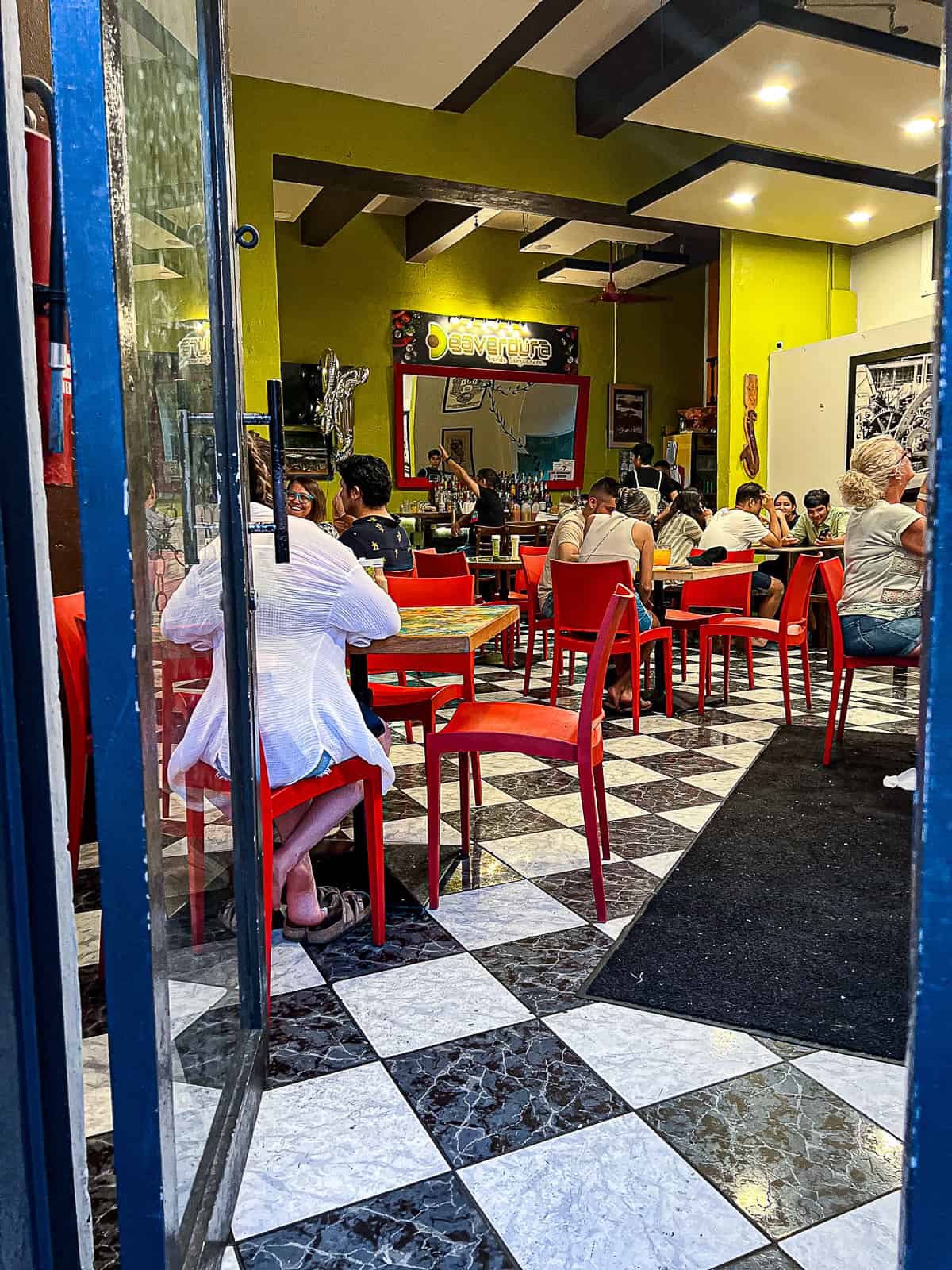 So I would say this is a pretty inexpensive place to eat in downtown Old San Juan that's worth the visit!
Dining experience and Deaverdura reviews
Where to find it and how to get there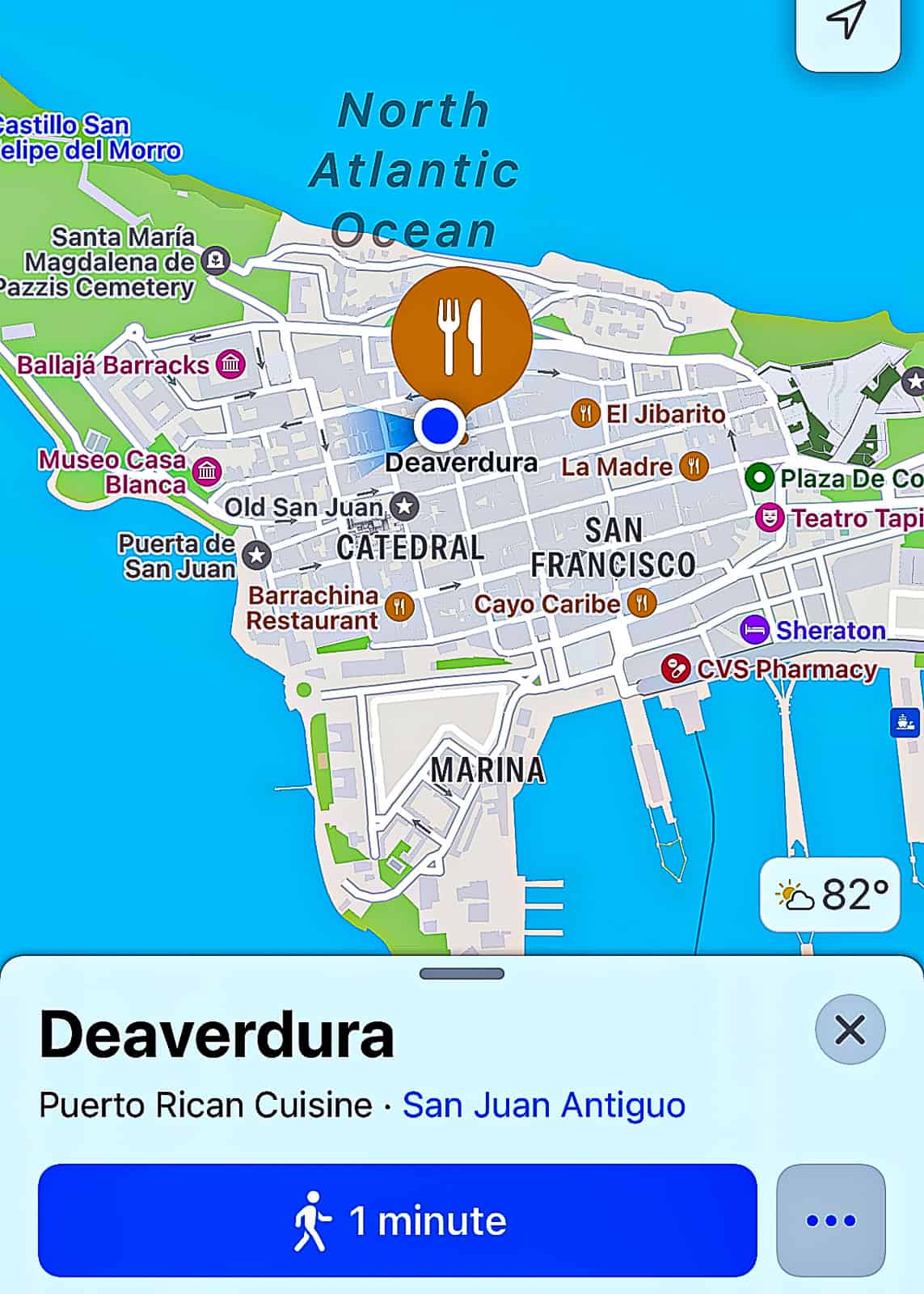 You'll find Deaverdura in Old San Juan.
It is easy to get there by foot if you're already downtown, or by Uber if you're at a local hotel like the Caribe Hilton.
The atmosphere
You'll usually find a line of people waiting to get in — there are no reservations — in the streets of colorful downtown San Juan…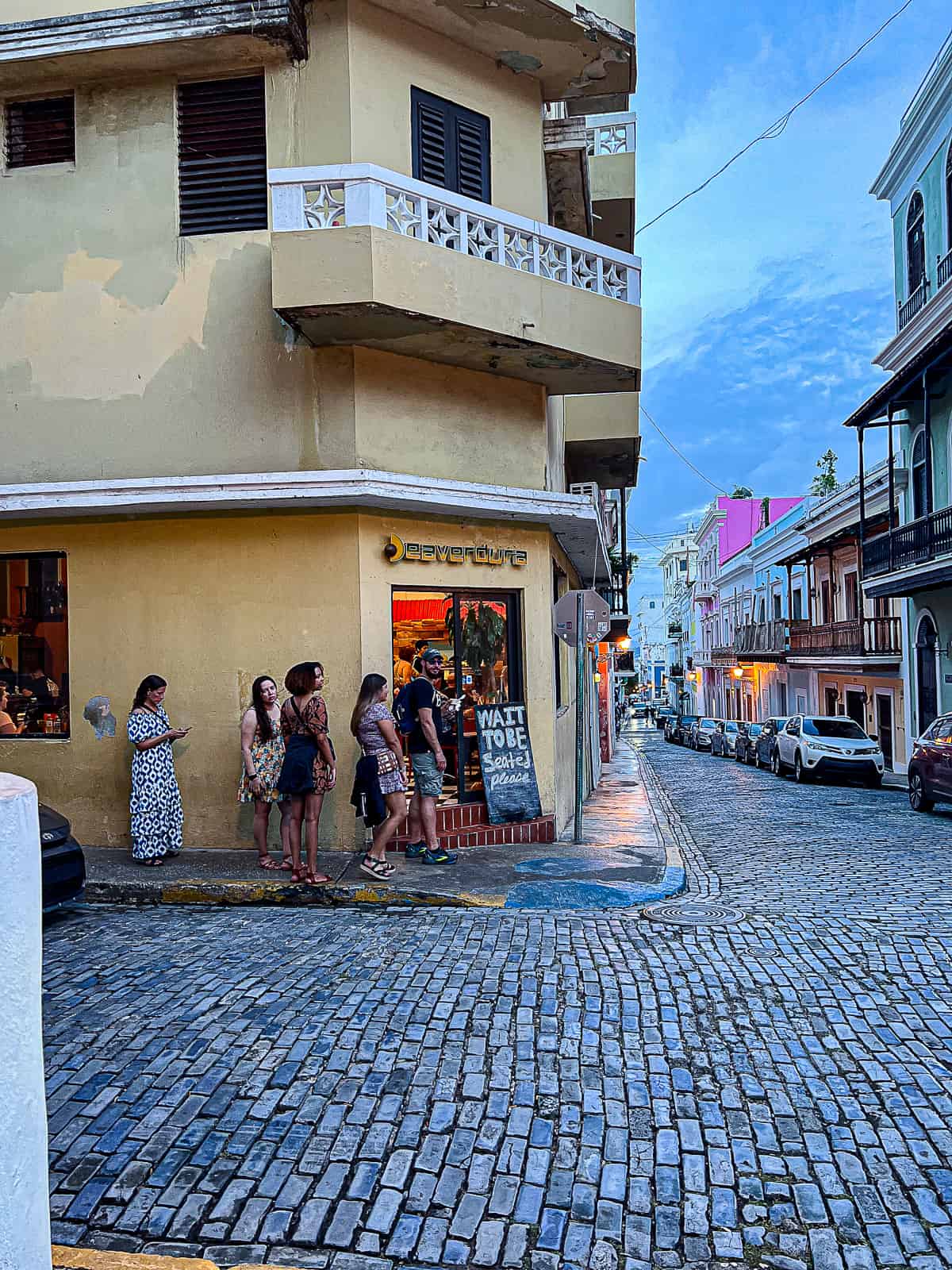 They don't rush you at all once you're inside.
You'll notice next to the food-window counter that there are a plethora of fresh veggies and fruits waiting to be prepared for you to eat.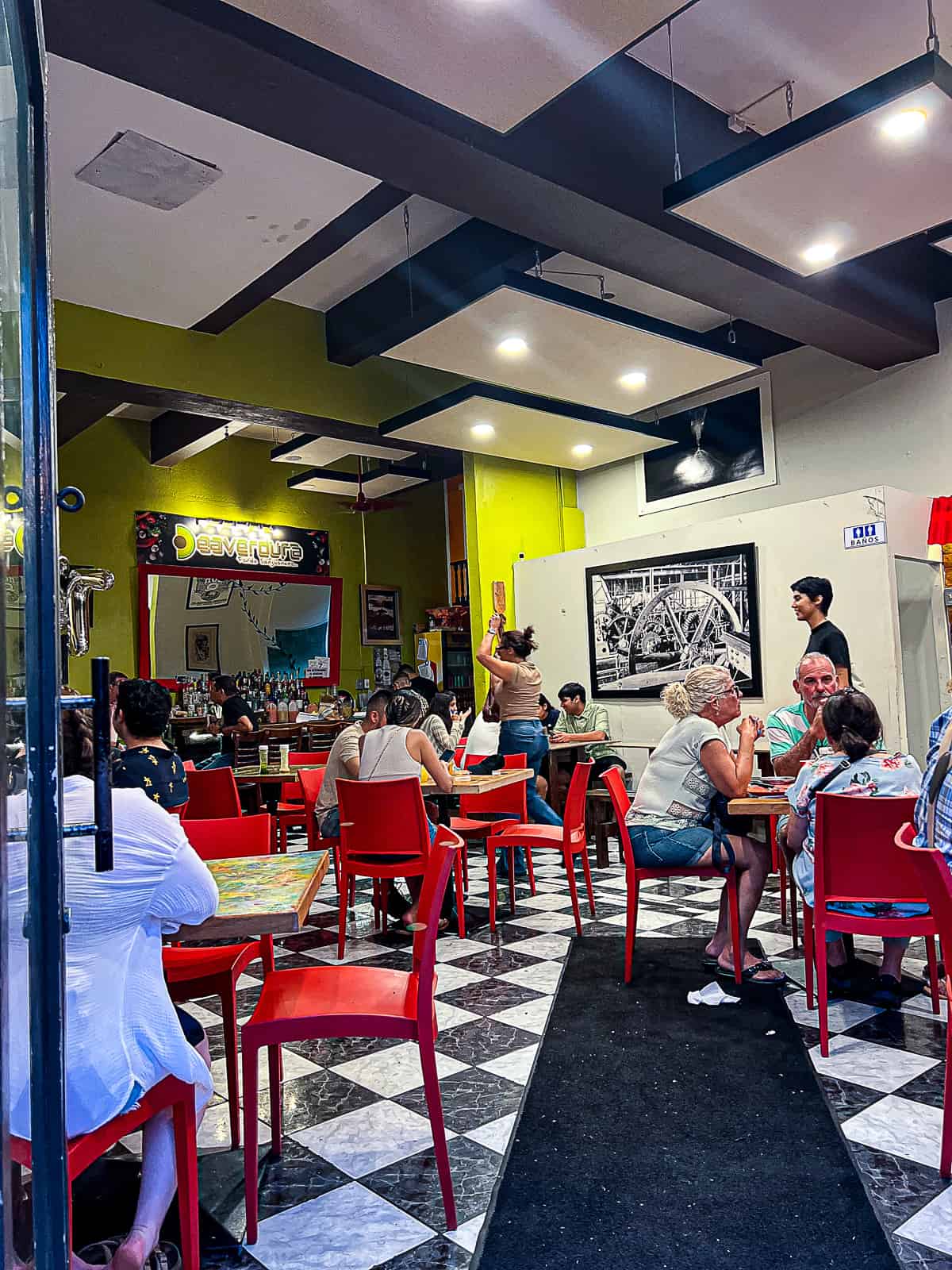 Review on service and food from my husband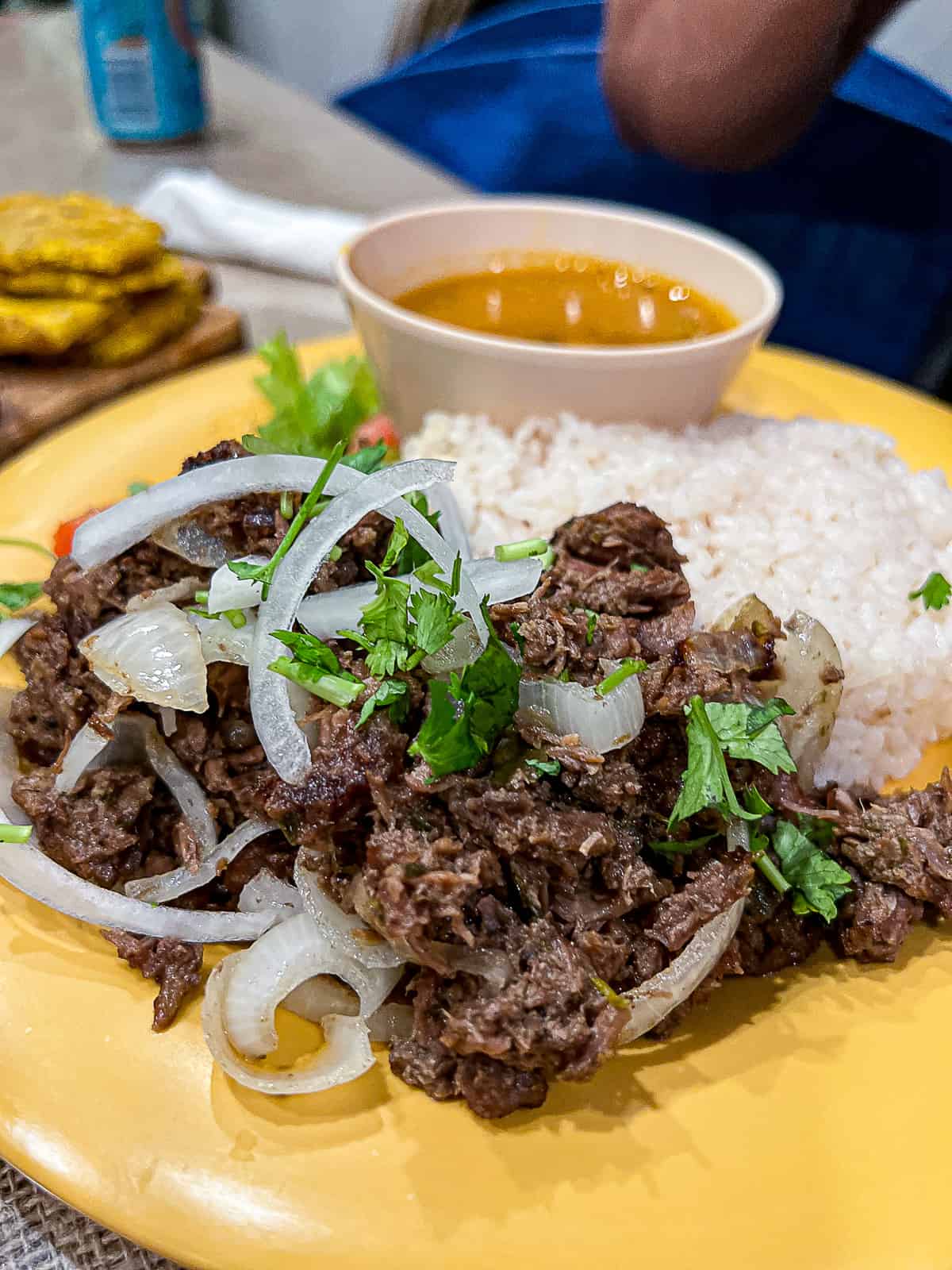 "That steak special is incredible!"
I don't know if they'll have it when you visit, but we loved the slow cooked steak on the menu at Deaverdura.
Now, as someone who cooks for a living, the idea of slow cooked steak doesn't really sound that good…
But it was one of the most delicious steak dishes I've ever tried.
I asked the owner about it, because it had an interestingly delicious vinegar taste to it.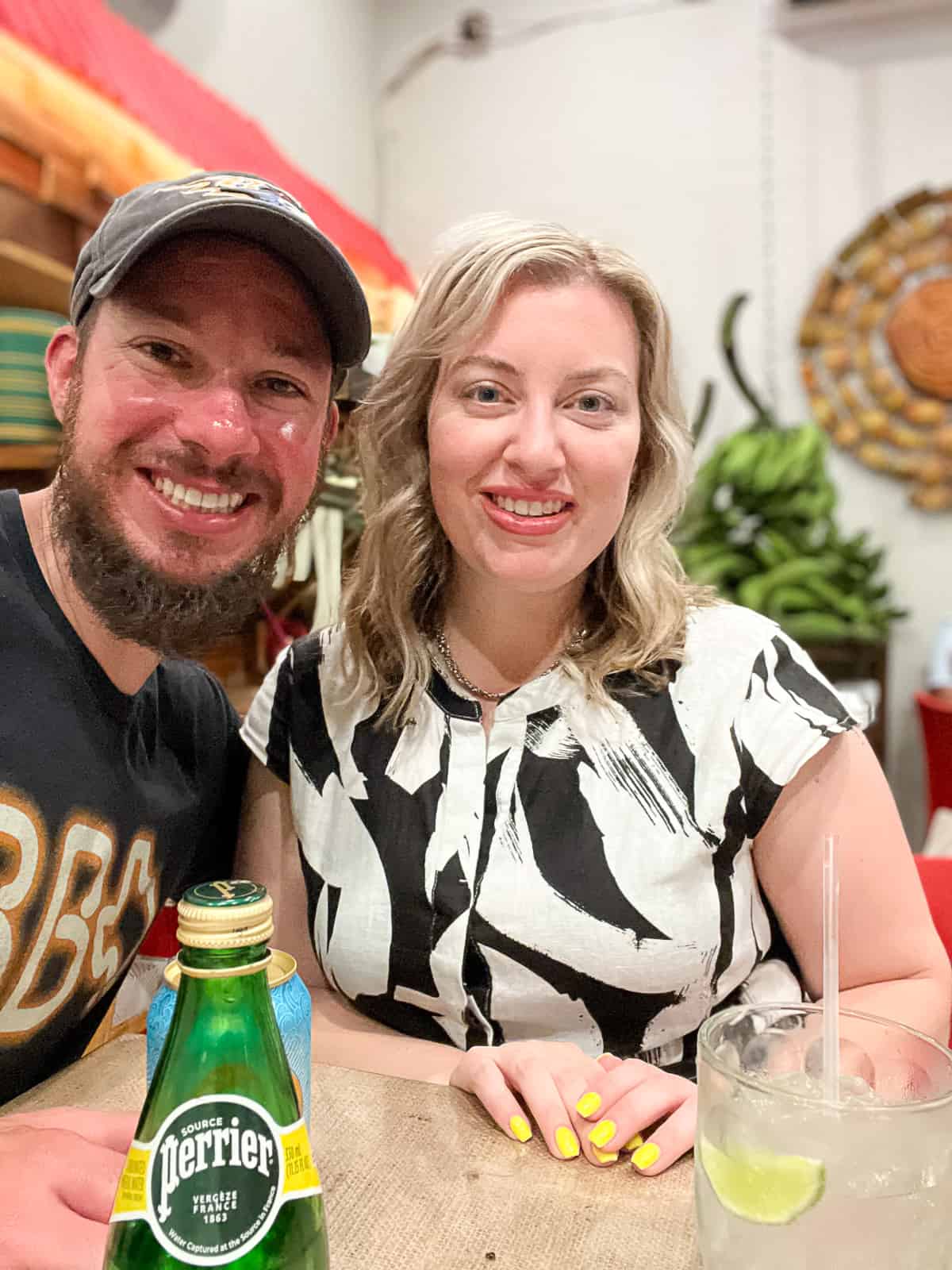 She said she wasn't sure about the steak recipe at first when the chefs tried it…
Because she didn't know about slow cooking a nice piece of steak like flank steak or skirt steak.
But she, too, tried it and was blown away.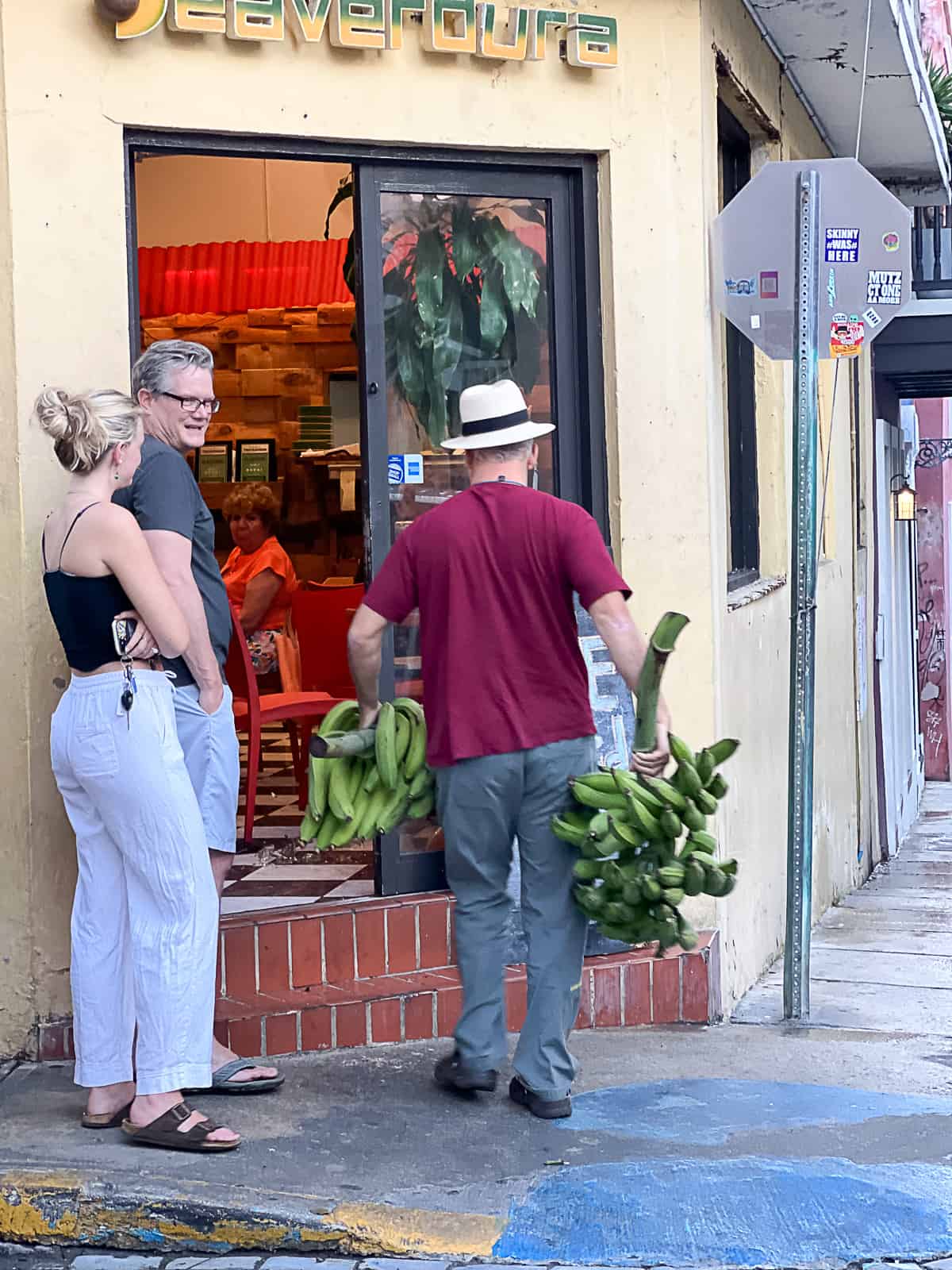 My husband adds…
"The wait staff noticed my son didn't finish his juice drink (it was a big drink), so they said not to waste it – and they'd be happy to ADD RUM for me to finish it!"
(Follow my foodie husband at @handmodelpatrick on Instagram to see his culinary adventures, especially his favorite Blackstone recipes, smoked whole chicken and smoked brisket dishes.)
Review from my son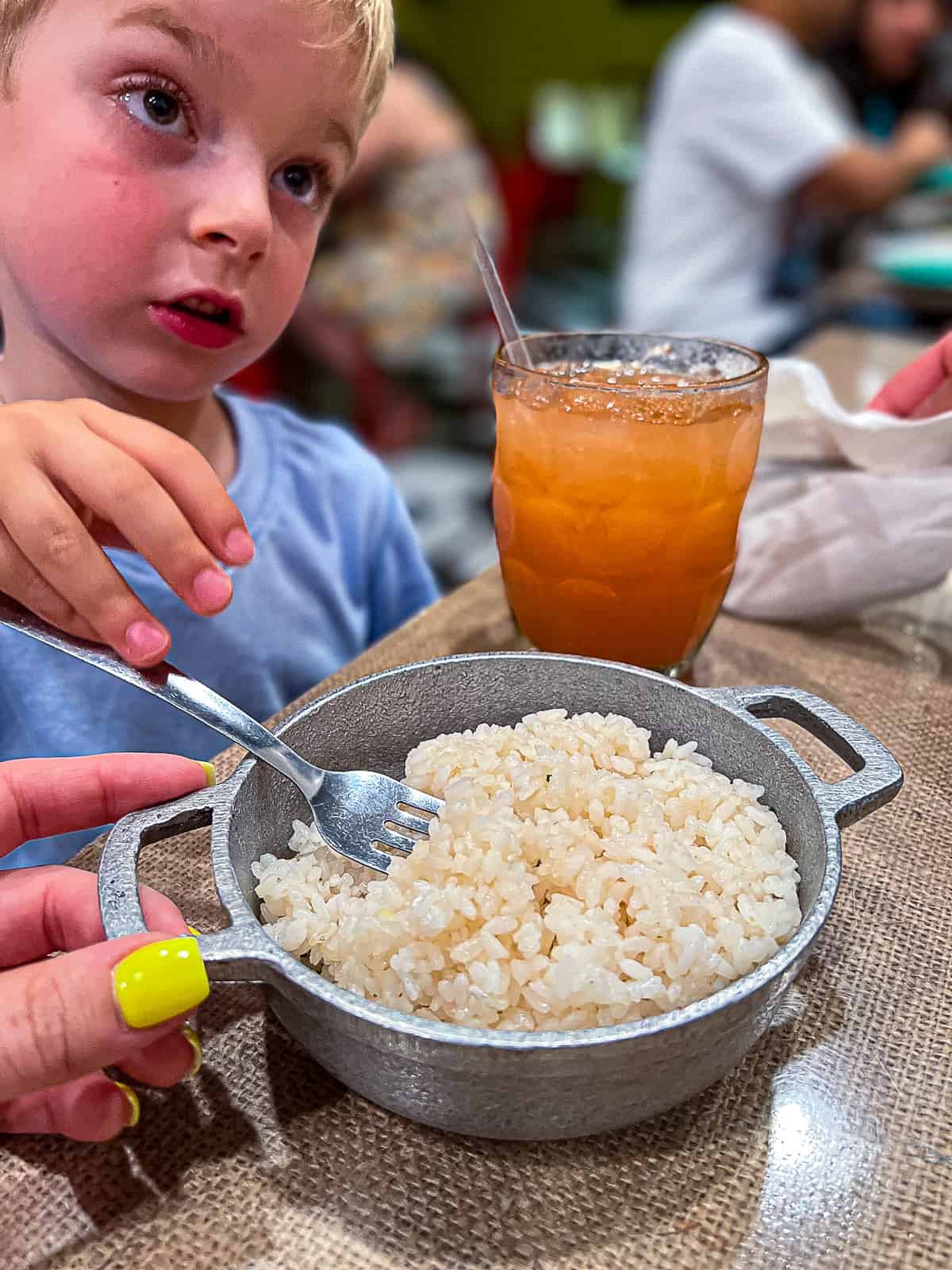 "I love the rice"
– And he's not wrong about loving the rice over other things because Puerto Rico is KNOWN for their pearly, fluffy rice – and the rice at Deaverdura does not disappoint!
We sampled his white rice side dish (which was a very generous portion)…
And enjoyed the dirty rice in the Puerto Rican Sampler platter…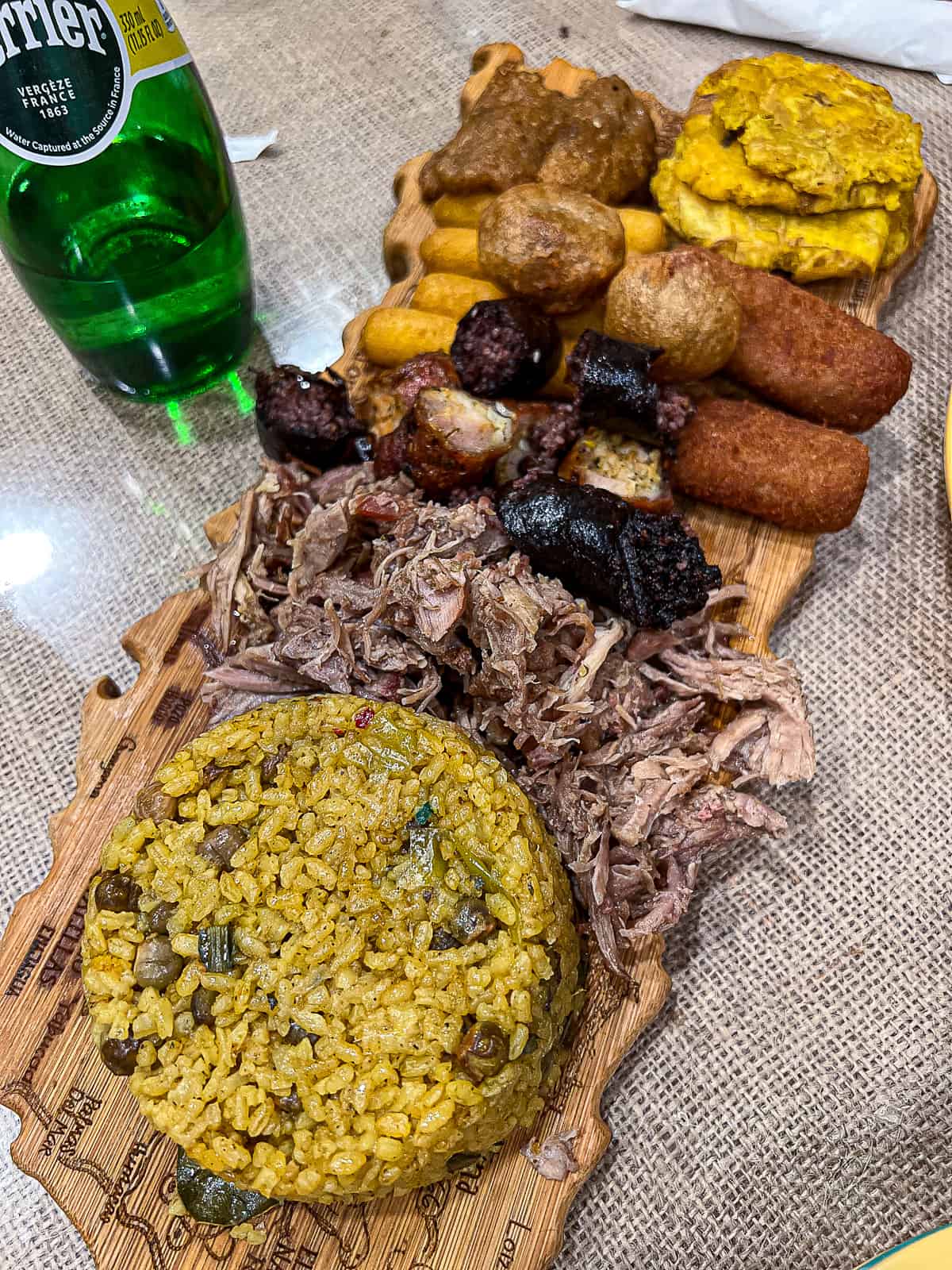 And had rice and beans in our steak dish.
So you can be sure, we tried all the rice at Deaverdura and loved it all!
My son loves to remember one particular thing about our delicious dinner at Deaverdura…
"They cut the coconut with a machete!"
YES – it was quite a site to be seen…
The table near us ordered a fresh coconut to drink, and I guess it wouldn't "work"…
Apparently, it wouldn't open correctly for them to suck out the coconut milk or water or whatever is actually inside of it.
So the owner of Deaverdura brought it to the corner of the restaurant where all the fresh plantains are draped over the shelves…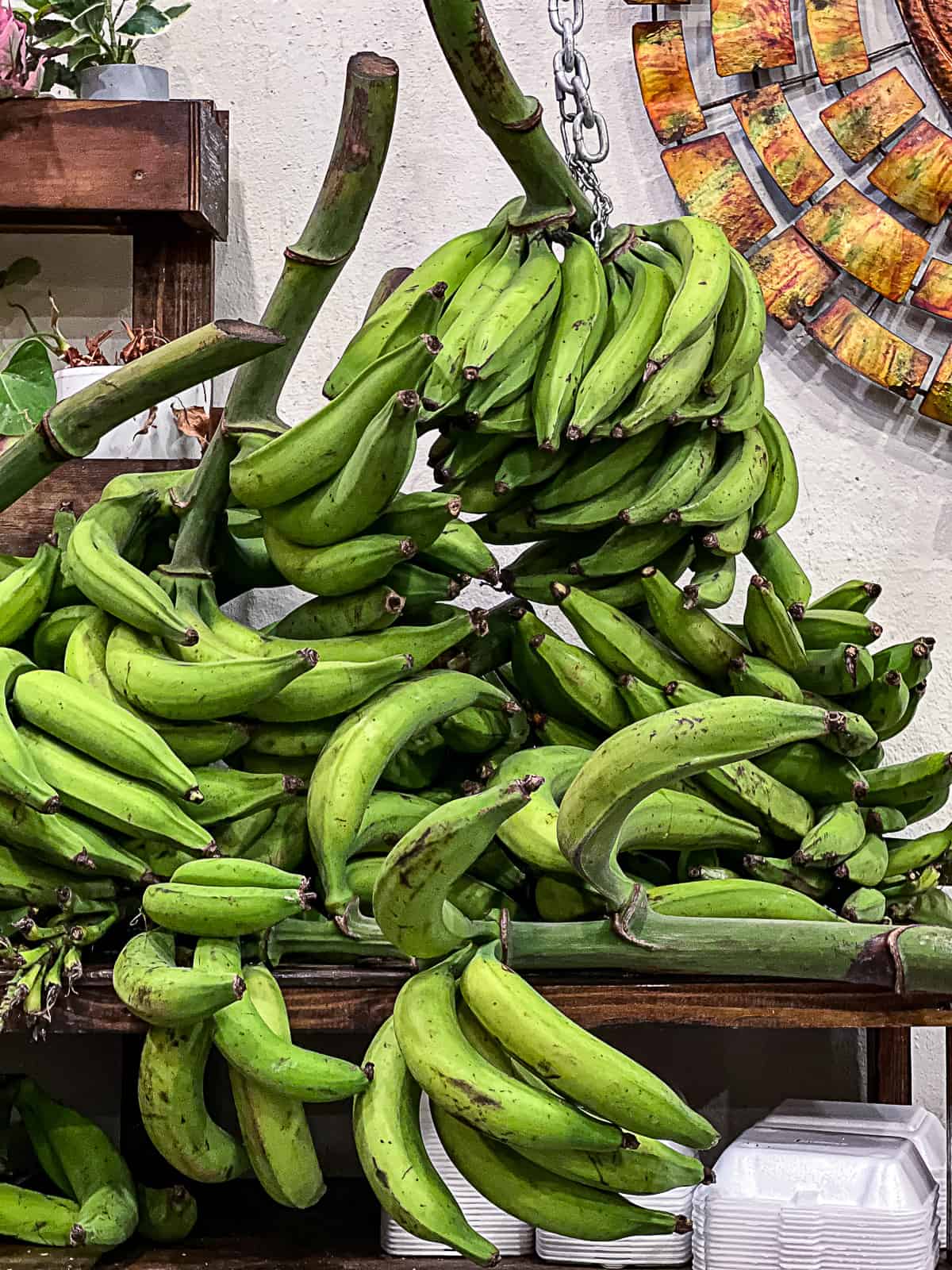 And took a big knife to it!
We could feel her power, let me tell you, from across the restaurant.
I like that woman!
More Deaverdura Food Pics
Here's a list of what we tried and some more photos from Deaverdura…
Drinks (beer and fruit punch for the kiddo)
Puerto Rican Food Sampler (with shareable appetizers including dirty rice, tender pulled pork, fried plantains and croquettes)
Steak dinner special with onions and rice and beans
Rice (white rice is actually very specially made in Puerto Rico!)
Dessert (flan and some sort of plantain bread pudding that was like a cheesecake)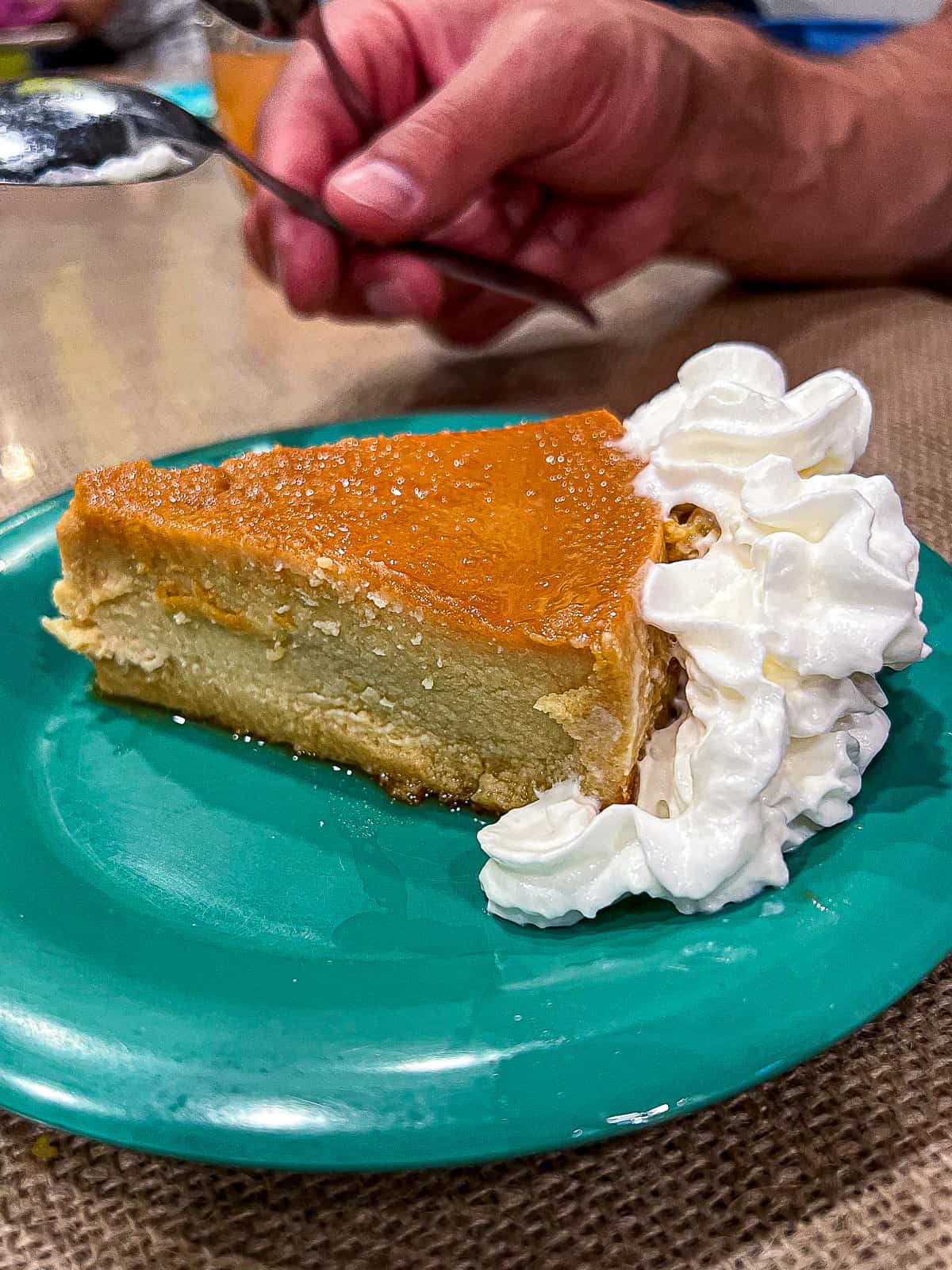 If you're not convinced yet that this is one of the most delicious places to get Caribbean food in San Juan…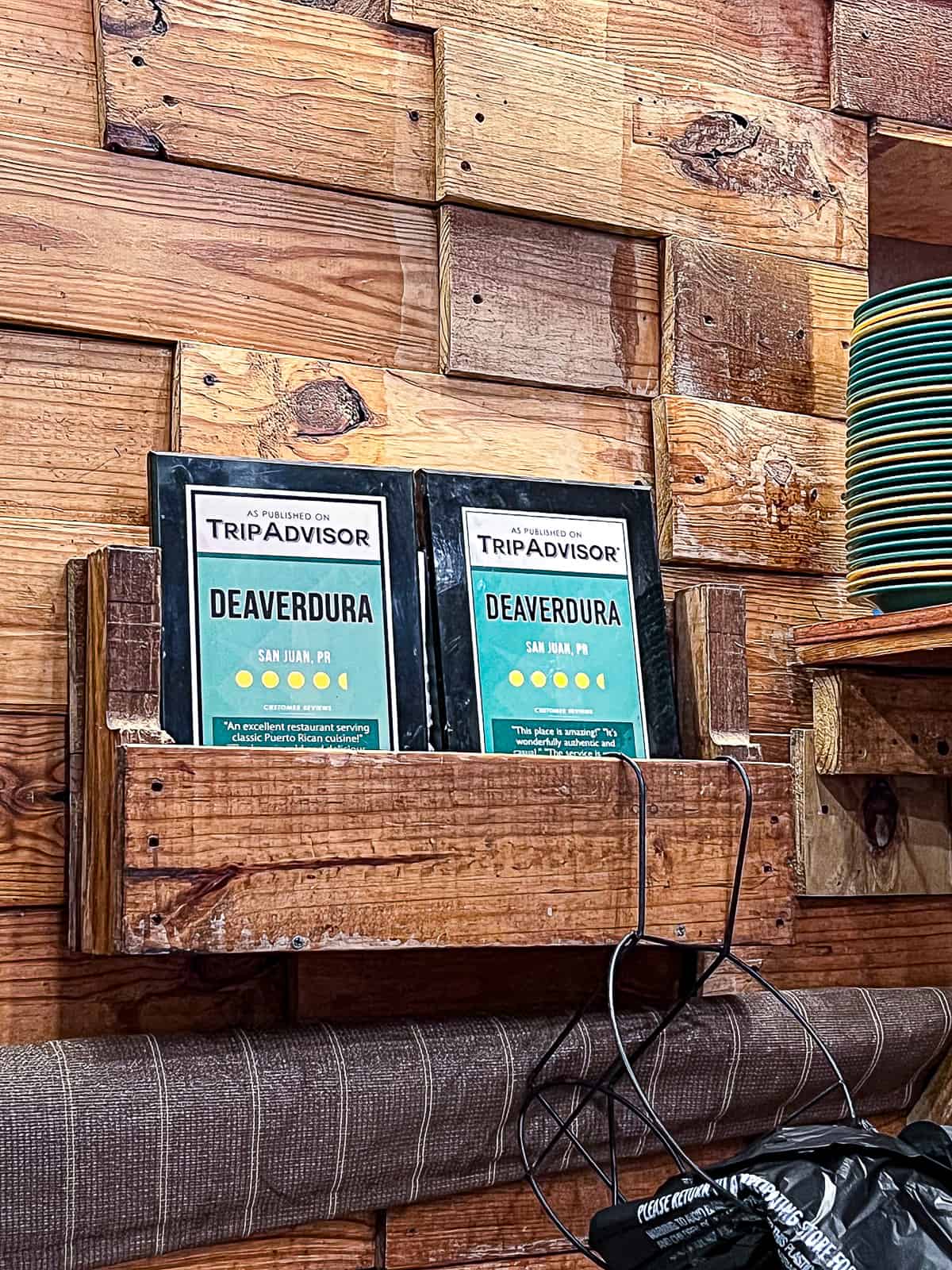 Then obviously you don't like food !
Best Puerto Rico travel guides on Sip Bite Go…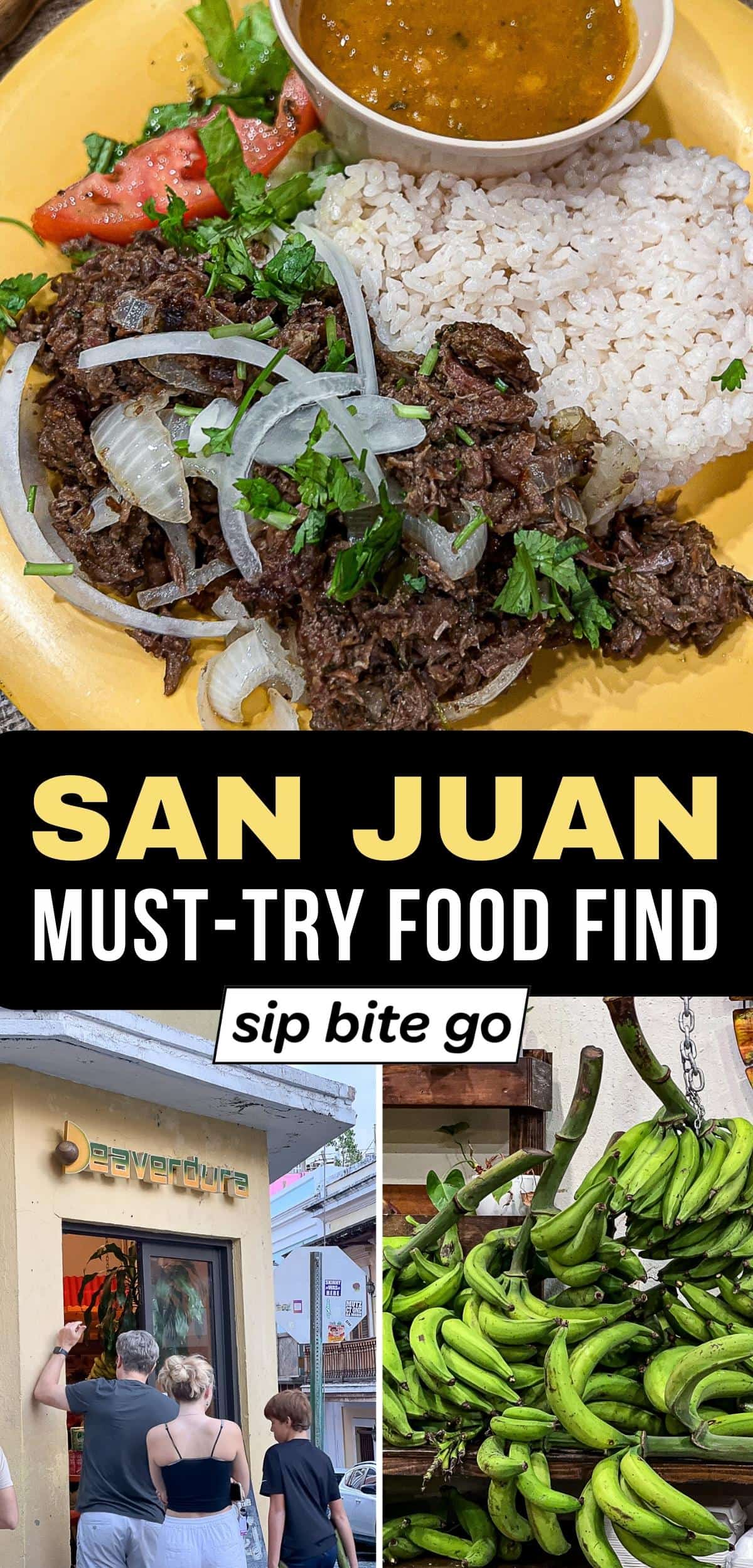 Are you ready for some more Puerto Rican cuisine?
Hey foodie travelers, hope that answers all your questions about what to order at Deaverdura Restaurant in Old San Juan.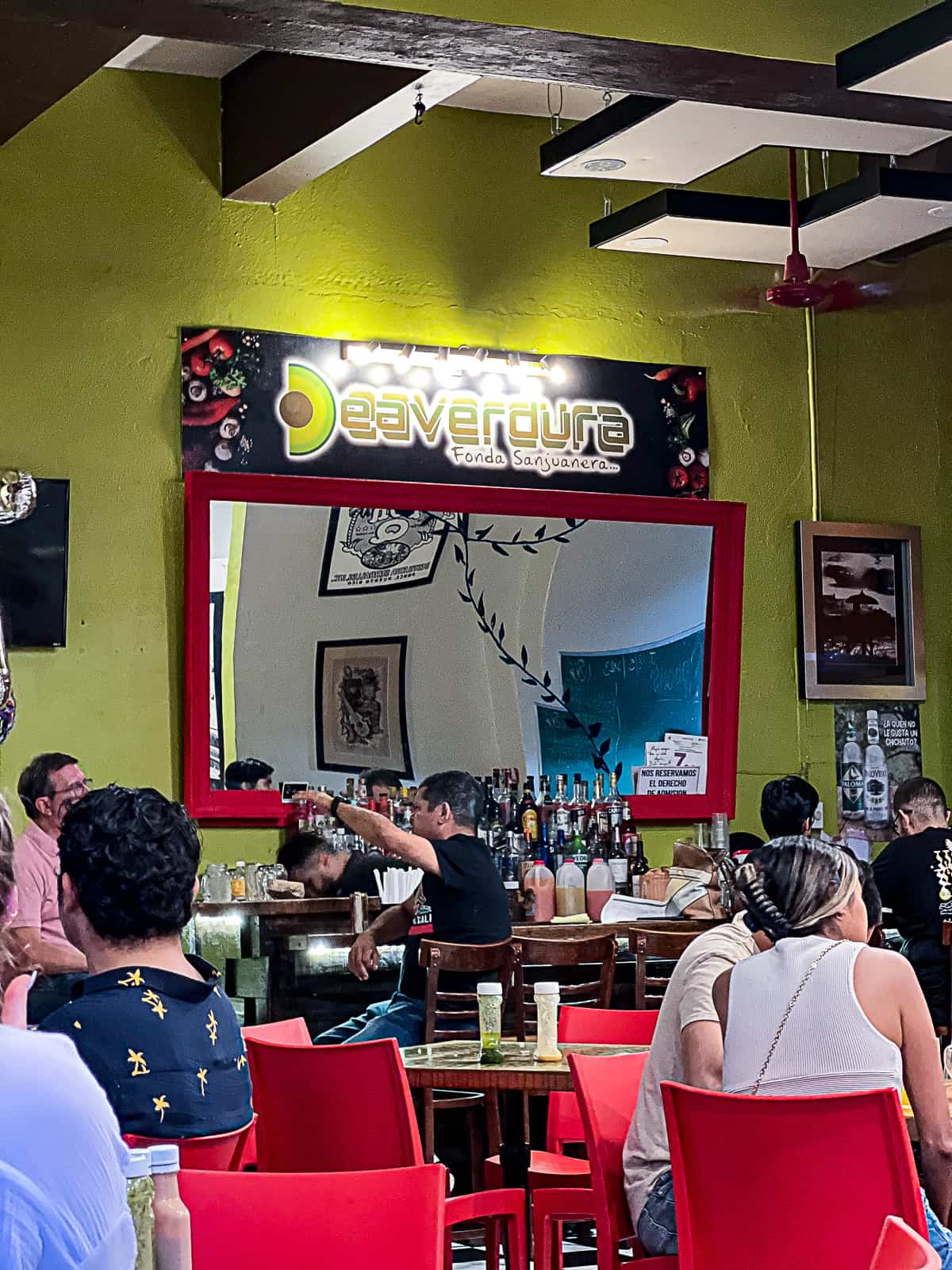 It's definitely a must-try food spot in Puerto Rico!
Enjoy cooking and chat soon on Instagram / TikTok / YouTube.
– Jenna
Next, browse the Sip Bite Go recipe collection…