Want to cook with fresh herbs more often? When you cook with fresh herbs, you can improve the smell, flavor, and therapeutic benefits of your meals. It's one of the easiest ways to add fresh, bright flavors to your favorite dishes. Today I'll share how!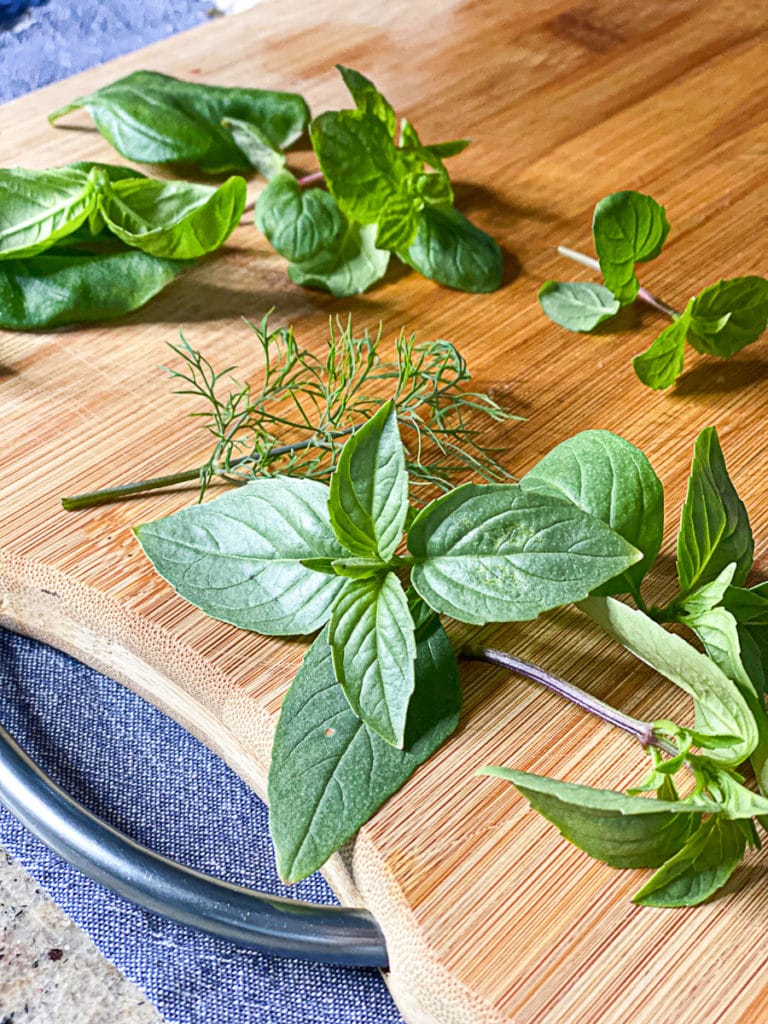 The use of herbs in cooking is older than history itself, stretching back before humans started writing things down. Cultures around the world have used wild herbs and grown their own herbs for culinary, medicinal, and spiritual purposes.
Let's take a look at 10 different ways to cook with herbs.
Want to get into growing your own herbs with an Aerogarden? Check out my free ebook!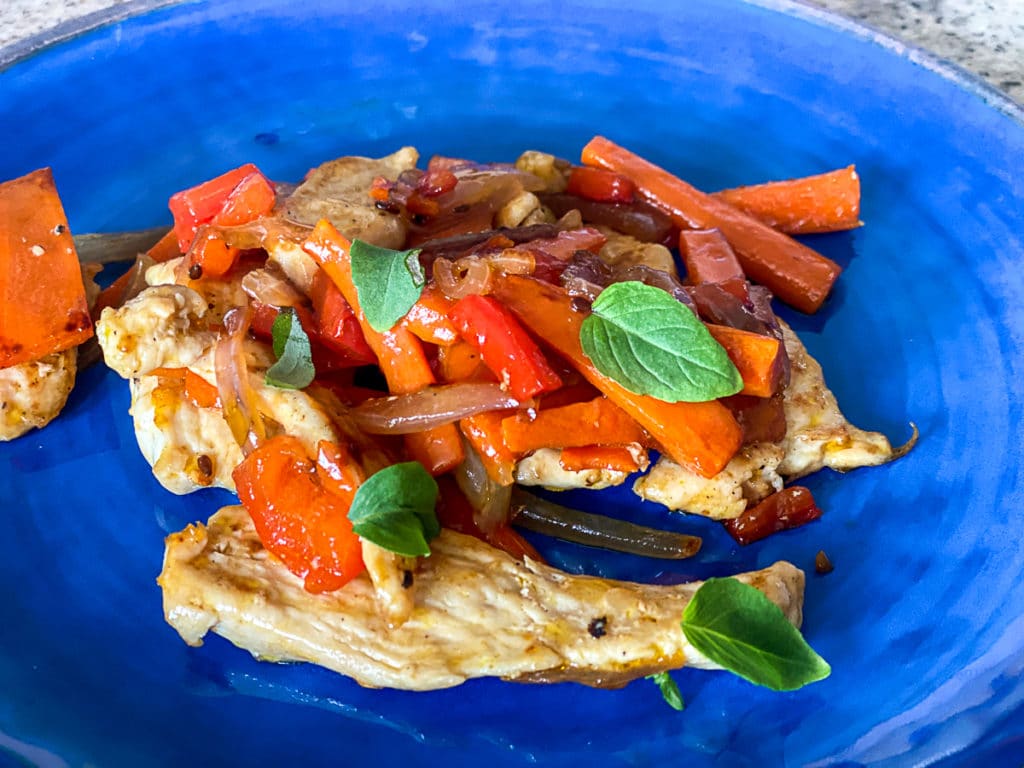 1. Add Herbs to Stir Frys
Many common herbs for cooking taste delicious in stir frys. Different kinds of fresh herbs such as basil, mint, oregano, and cilantro are great additions at the last stage of the cooking process.
Lately, I've been using my Aerogarden herbs – particularly the Thai basil – to finish off lunches like this chicken stir fry with frozen vegetables. Even a small amount of fresh herbs bring a brightness to heavy stir fry sauces.
Are you thinking of starting an aerogarden? Get a break down on just how does Aerogarden work. Read this guide to learn more!
2. Add Fresh Herbs to Salad Dressings
If you're new to herbs and their uses in cooking, making salad dressings with them can be a great place to start. Parsley, basil, thyme, mint, dill, chives, cilantro, can all be used to add flavor. They can even be added to the salad itself. A few tasty recipes to add herbs to include this tomato pesto pasta salad, cilantro jalapeno ranch, and this vinegar-based cilantro lime dressing.
Looking for tasty salad recipes? Then check these out!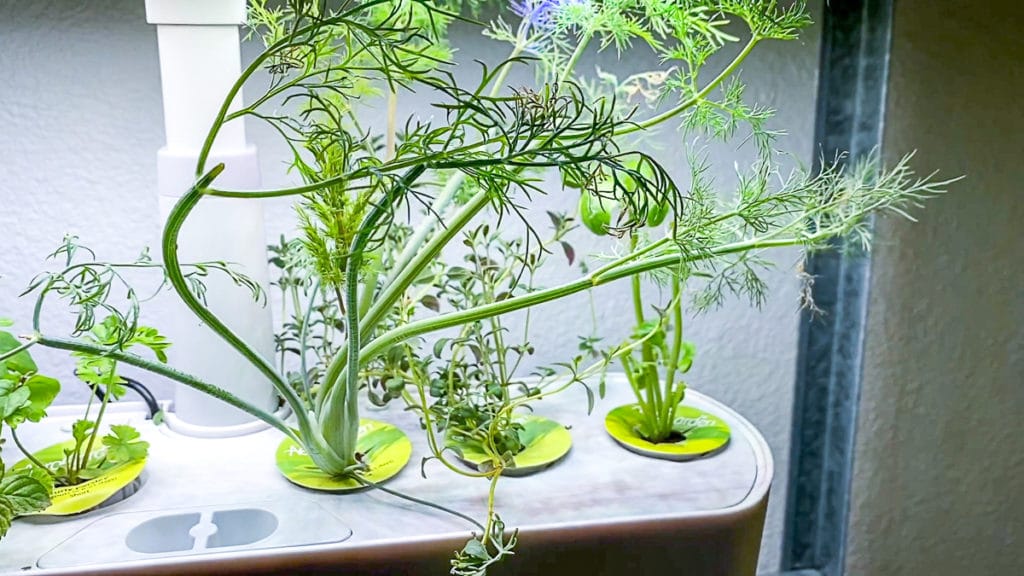 3. Use Herbs as a Garnish
Garnishes are a little gesture that makes a big difference. Adding color, contrasting flavor, and aesthetic beauty, garnishing with herbs is almost always a good call. In many Sip Bite Go recipes, you'll see fresh herbs sprinkled on the end – just like at a restaurant.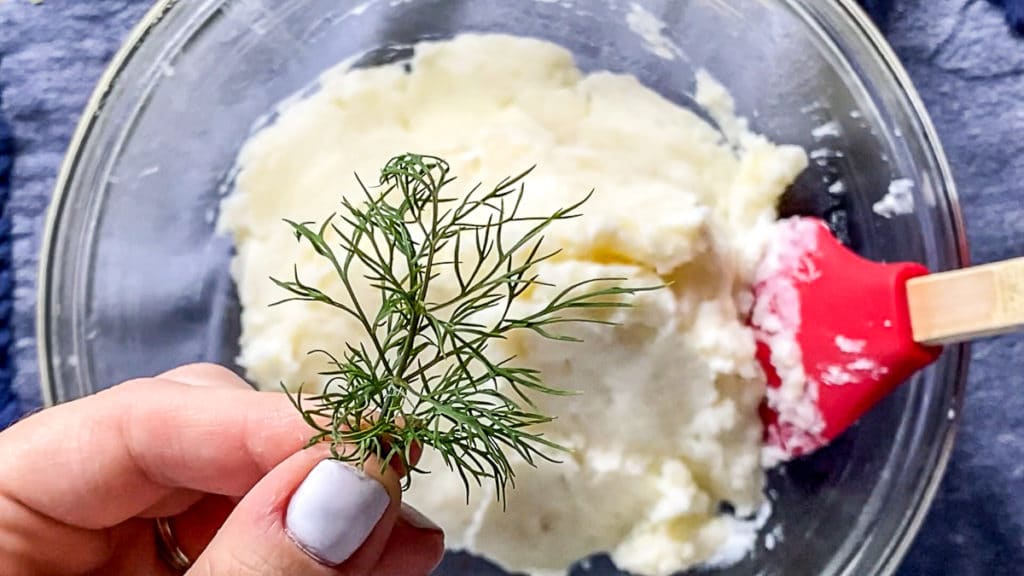 Herbs can bring any side dish or main dish to life. Fresh dill added to mashed potatoes is a flavor combination you just have to experience for yourself.
One of my favorite ways to garnish meat dishes with herbs lately is to make sous vide roasted whole chicken and sprinkle it with fresh parsley at the end. My family loves it.
The dishes you garnish with herbs don't all have to be fancy like this sous vide lemon chicken. Throw some fresh Italian basil on frozen pizza and it will very noticeably taste more gourmet.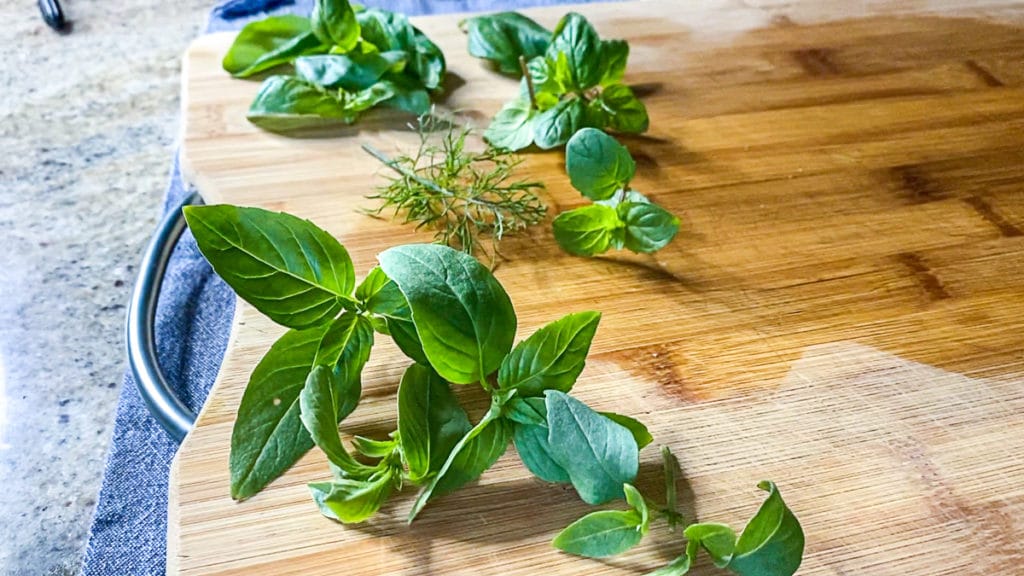 4. Add Fresh Herbs to Marinades
Some herbs used in cooking compliment meats, poultry, and fish really well. Rosemary, thyme, sage, parsley, oregano, and savory are all great herbs for making marinades.
Adding herbs doesn't have to make the meal take longer to cook. For instance, fresh basil leaves can be added to marinate chicken breast with balsamic dressing. It will have a huge impact, but take about 3 seconds to add in to the marinade.
For more ideas to make herby marinades, check out this guide on sous vide chicken marinades and sous vide steak marinades.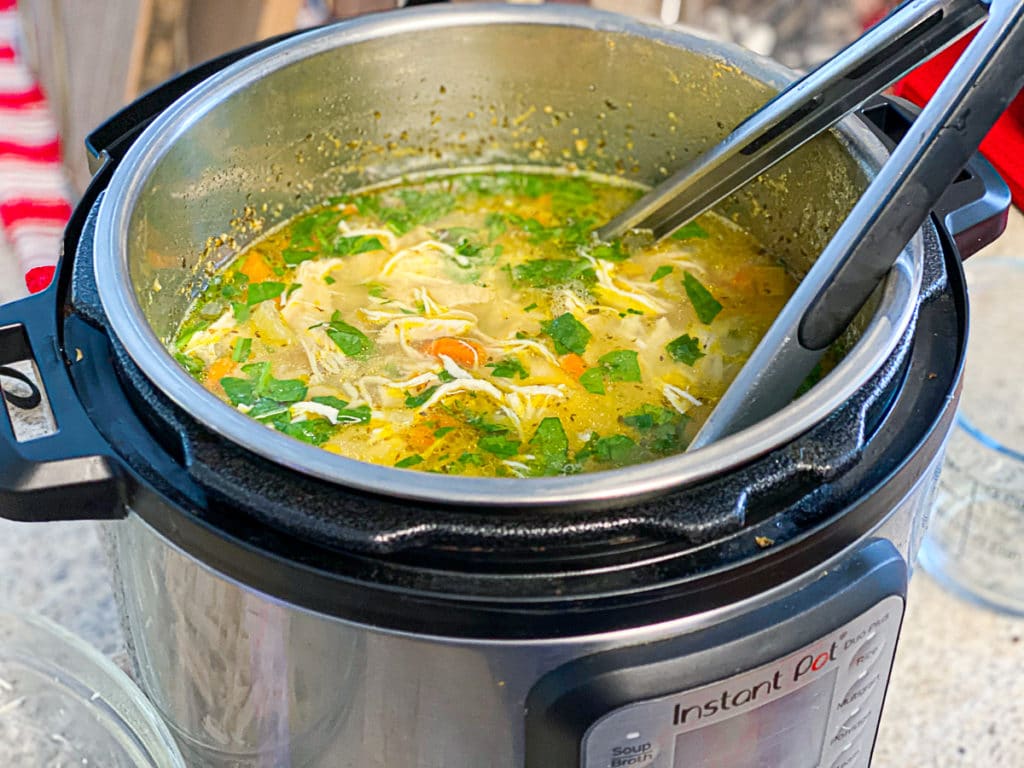 5. Use Herbs to Flavor Soups
Lots of aromatic herbs for cooking can be added to soup. Which herbs you choose will depend on the other ingredients in the soup. Common soup herbs include bay leaves, parsley, marjoram, thyme, and oregano. Even a pinch of fresh thyme in an Instant Pot chicken noodle soup can change the flavor noticeably.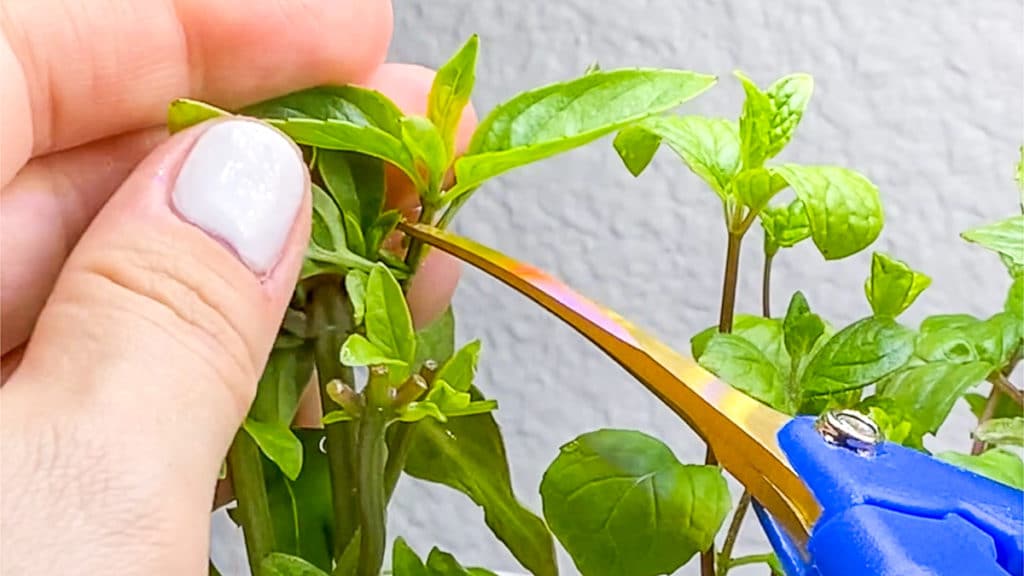 6. Infuse Oils With Herbs
If you want to really impress your family and friends, consider infusing herbs into oil or butter to slather on this everything seed focaccia. Good choices include dill, mint, chives, bay leaves, basil, marjoram, rosemary, oregano, and thyme.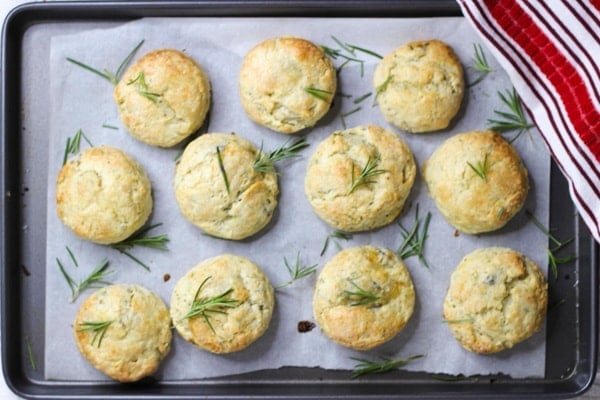 7. Use Herbs in Baking Recipes
Whether you're making a savory or sweet baked good, there's a place for herbs in baking, too. Whether you're adding lavender or thyme, it can really add to the final dish. Scones, corn bread, homemade focaccia, and biscuits are all great things to bake with herbs.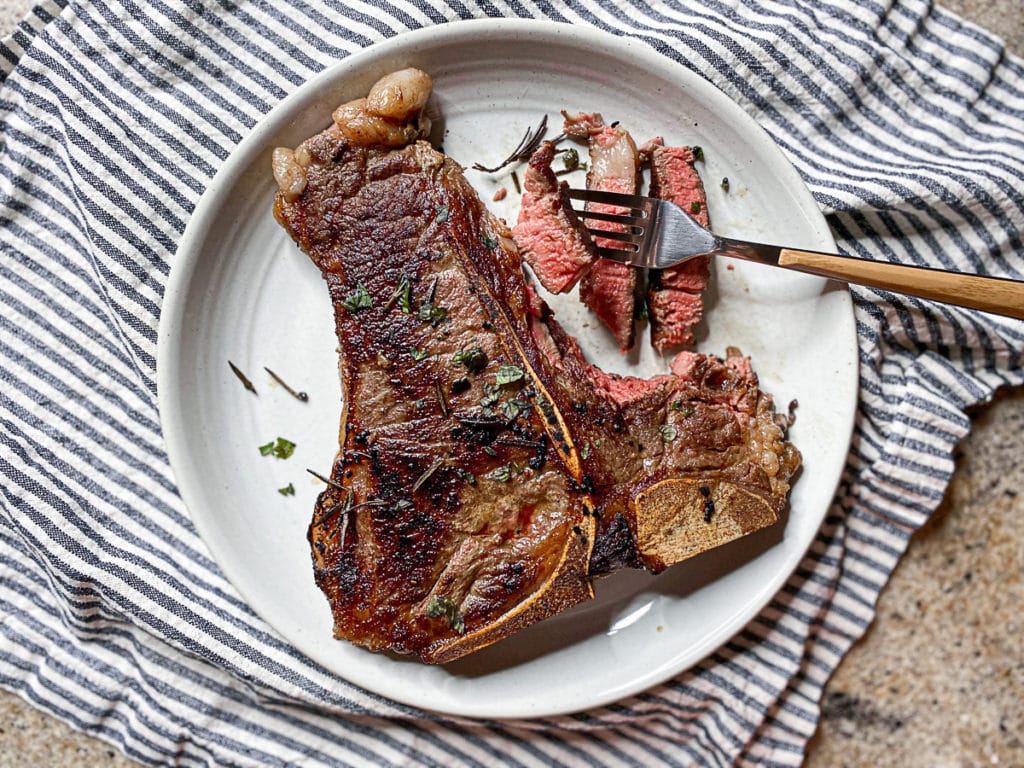 8. Sous Vide with Herbs
If you're familiar with sous vide cooking, you know that herbs are usually involved in bringing big flavor to restaurant-style dinners. I love adding fresh rosemary to sous vide t bone steak for example. I'll even pop some fresh herbs in the bag when meal prepping sous vide frozen steak.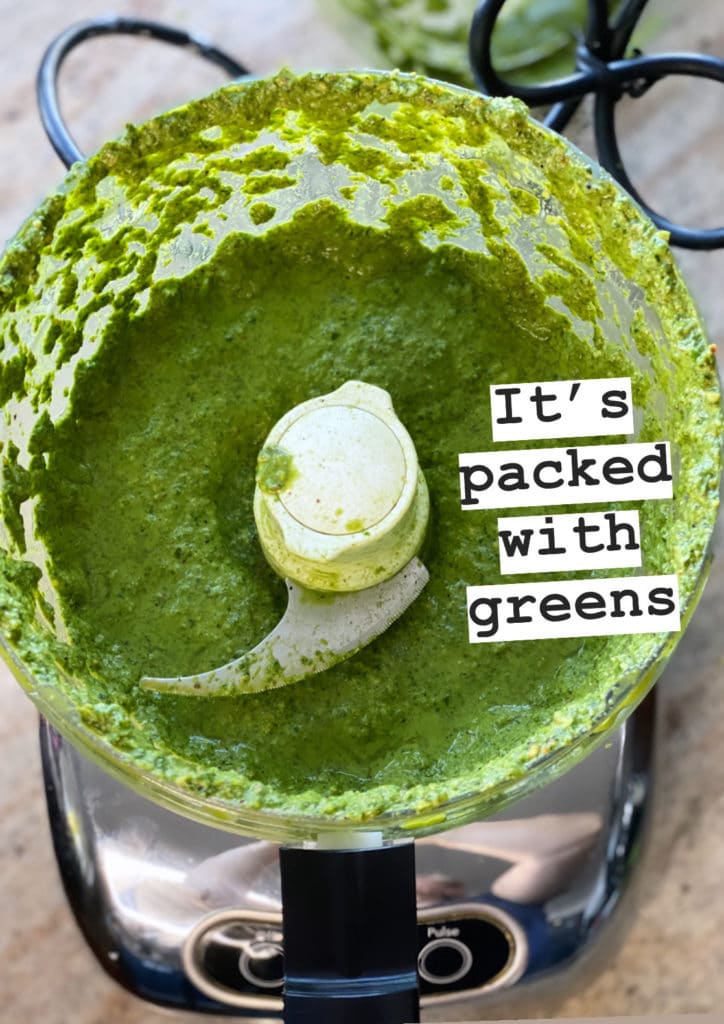 9. Add Herbs to Sauces, Dips, Pesto
Whether you're making pasta sauce or tzatziki, herbs are a great addition to sauces and dips. Common herbs for cooking sauces include basil, oregano, thyme, and bay leaves. An easy way to make a sauce with fresh herbs is this under-an-hour tomato sauce from canned tomatoes. Or to make fresh spinach basil pesto, for a twist on an old classic (regular pesto).
Only have a few minutes to throw together dinner? Add fresh basil to store bought alfredo sauce recipes and you'll make a noticeable difference.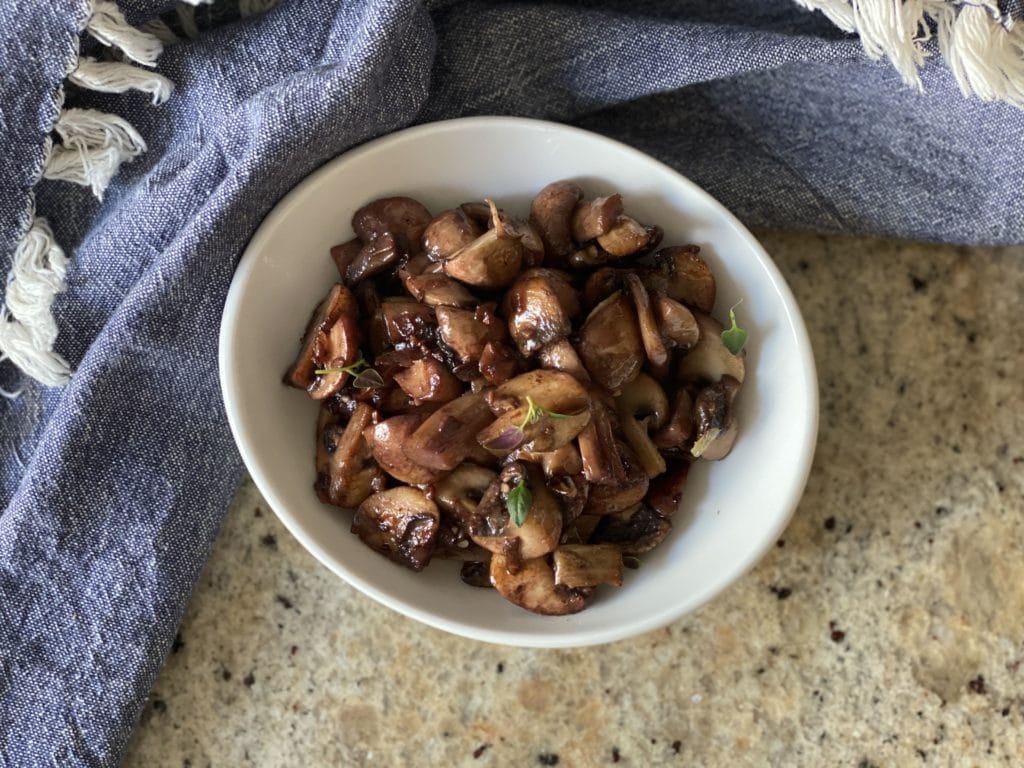 10. Roast or Sauté Vegetables with Fresh Herbs
Fresh veggies, a little olive oil, butter and garlic just need one final ingredient to become a jaw-dropping side dish: fresh herbs. For inspiration, see these sautéed mushrooms with thyme.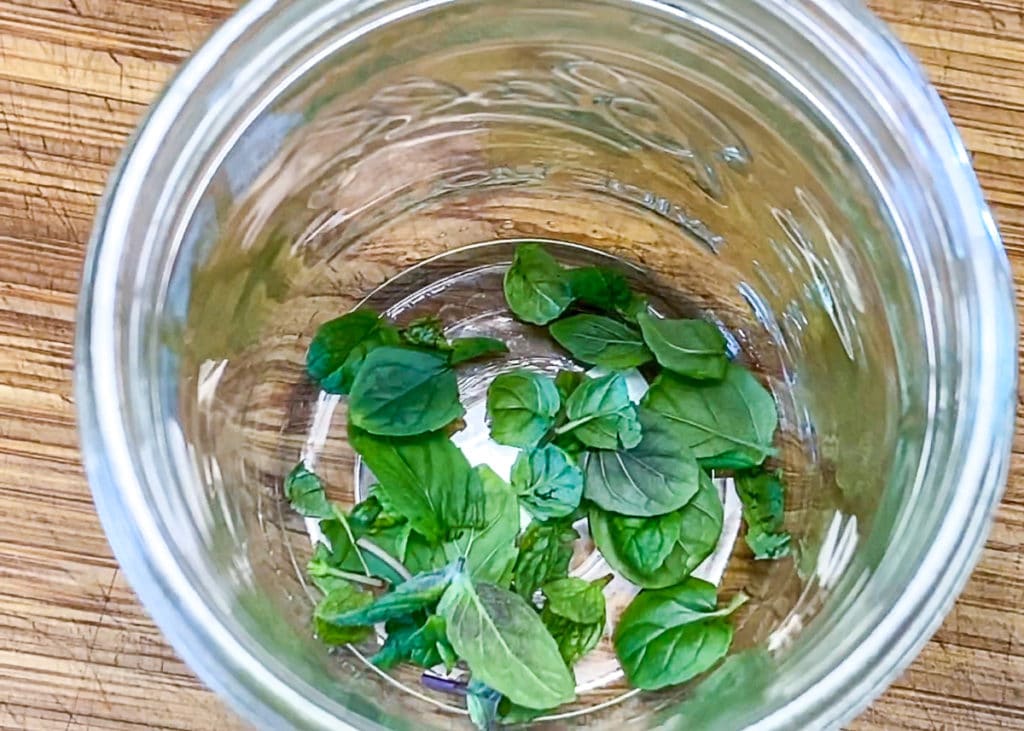 11. BONUS IDEA: Add Fresh Herbs to Cocktails
100% the only reason I'm growing fresh mint in my Aerogarden is to make batches of mojitos. There are all sorts of savory drinks you can make with fresh herbs and gin, rum, vodka, you name it!
Are you thinking of buying an Aerogarden online? Learn where to buy Aerogarden and what setup and accessories you need.
Cook With Fresh Herbs For Tasty Meals
When you cook with fresh herbs, you can take your cooking to the next level. I hope this guide has inspired you to buy or grow a bunch of fresh herbs to experiment with in your kitchen.
Are you looking for more great cooking advice and recipes? Don't forget to check out my sous vide cookbook!
And see what I'm cooking this week on Instagram @sipbitego and subscribe to the Sip Bite Go channel.
Interested in a hydroponic gardening hobby? Chris from Happy Hydro share how his food hobby helped with PTSD and how to get started.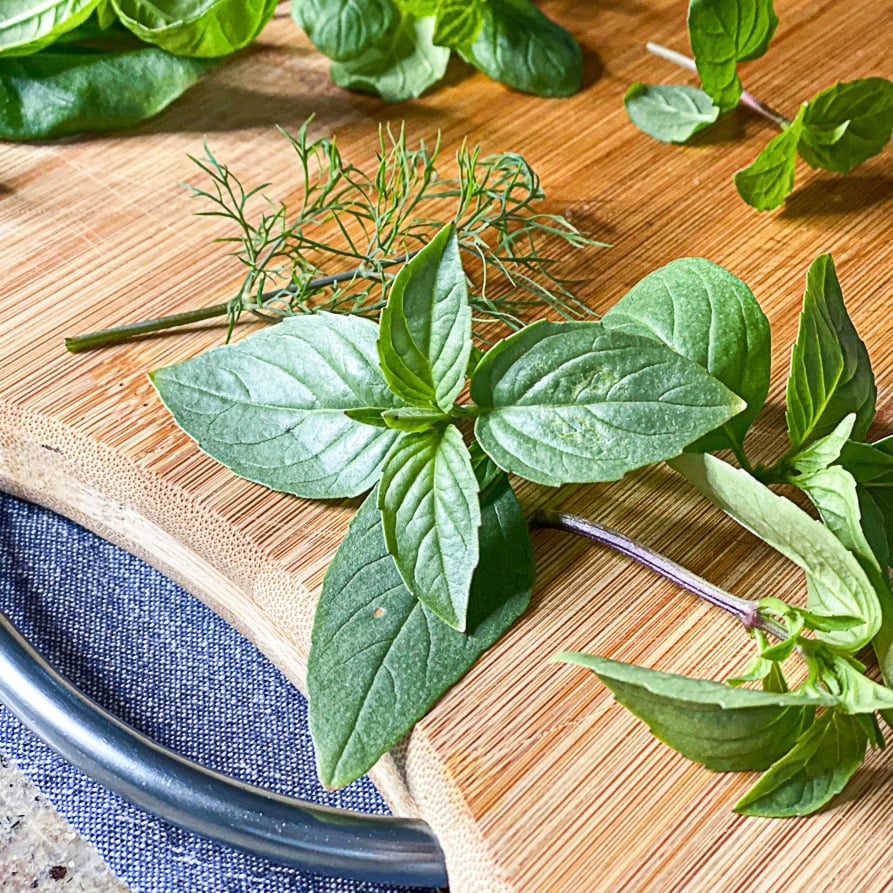 The perfect condiment makes the meal
Anyone who knows me, knows I'm a true believer in pairing the perfect condiment with a meal to make it feel "complete". For real — I'll order a dish at a restaurant just because I'm excited to try the sauce or dressing.
Here are some of my favorite kitchen supplies for making sauces on the fly:
Inspire the inner home chef in you. Grab a copy of my free Sous Vide Beginners ebook and free cooking with herbs ebook.
More delicious ways to cook with herbs
Want more recipes? Find new ways to enjoy cooking with herbs here on Sip Bite Go and get my free ebook with herb recipes.
My new cookbook is available! Check out The Home Chef's Sous Vide Cookbook.