In this sous vide chicken wings temperature guide, you'll learn the ins and outs of the right temperature to cook wings with a sous vide machine. This way of cooking wings is the juiciest method I've found yet. Learn all the temperatures for sous vide wings that you need and how long to sous vide them from frozen. Let's sous vide some wings!
Want the step by step recipe? See my sous vide wings recipe.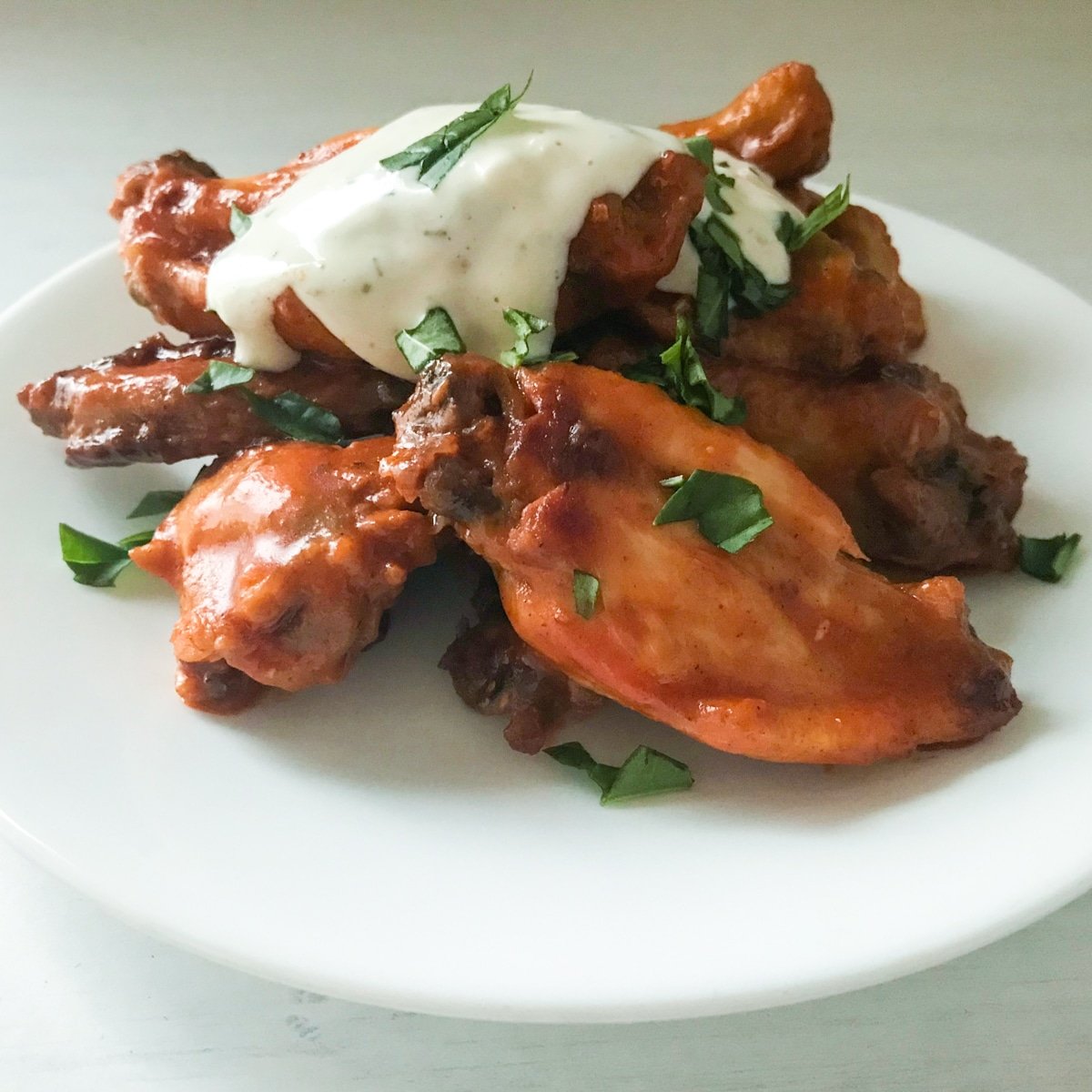 What temperature should you cook sous vide chicken wings at?
You should cook chicken wings at 145⁰F or 165⁰F, depending on how tender you want your wings to be.
Have you seen my my sous vide wings video yet?
What temperature do you sous vide chicken wings from frozen?
Use the same temperature – so anywhere from 160 to 190 degrees.
But add on an hour to the cook time.
This extra time to cook sous vide wings from frozen will accommodate the thawing process.
This is similar to how long sous vide frozen steak takes to cook.
New to sous vide cooking? Learn why is sous vide so popular.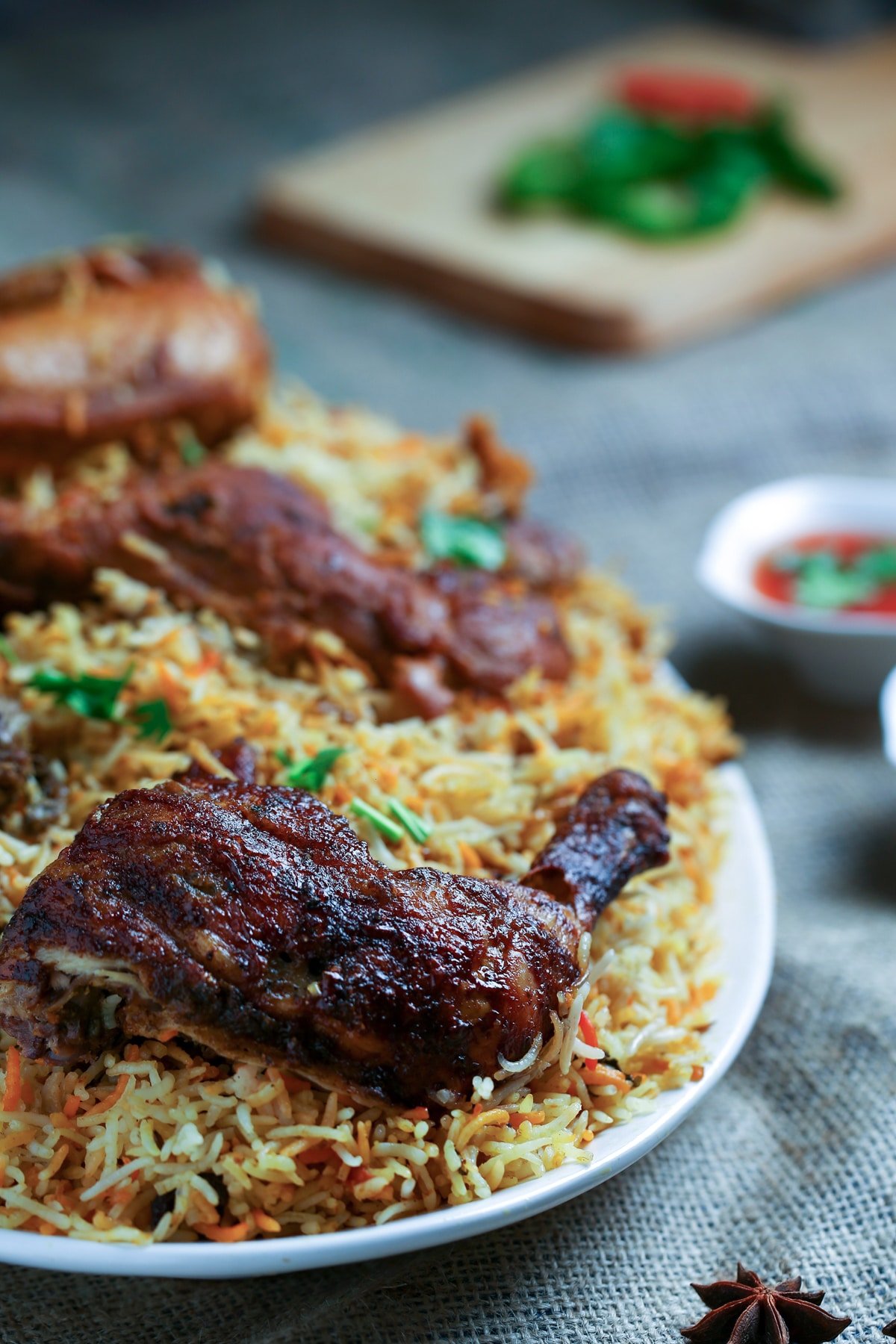 Cook temp for extremely soft wings
If you like your chicken to nearly fall off the bone, to a sous vide wings cook temperature of 160⁰F.
Cook temp

for tender meat that is still springy

If you want your meat to cling to the bone a little, but be super tender and juicy, sous vide the chicken wings at 145⁰F.

See my guide to delicious sous vide chicken recipes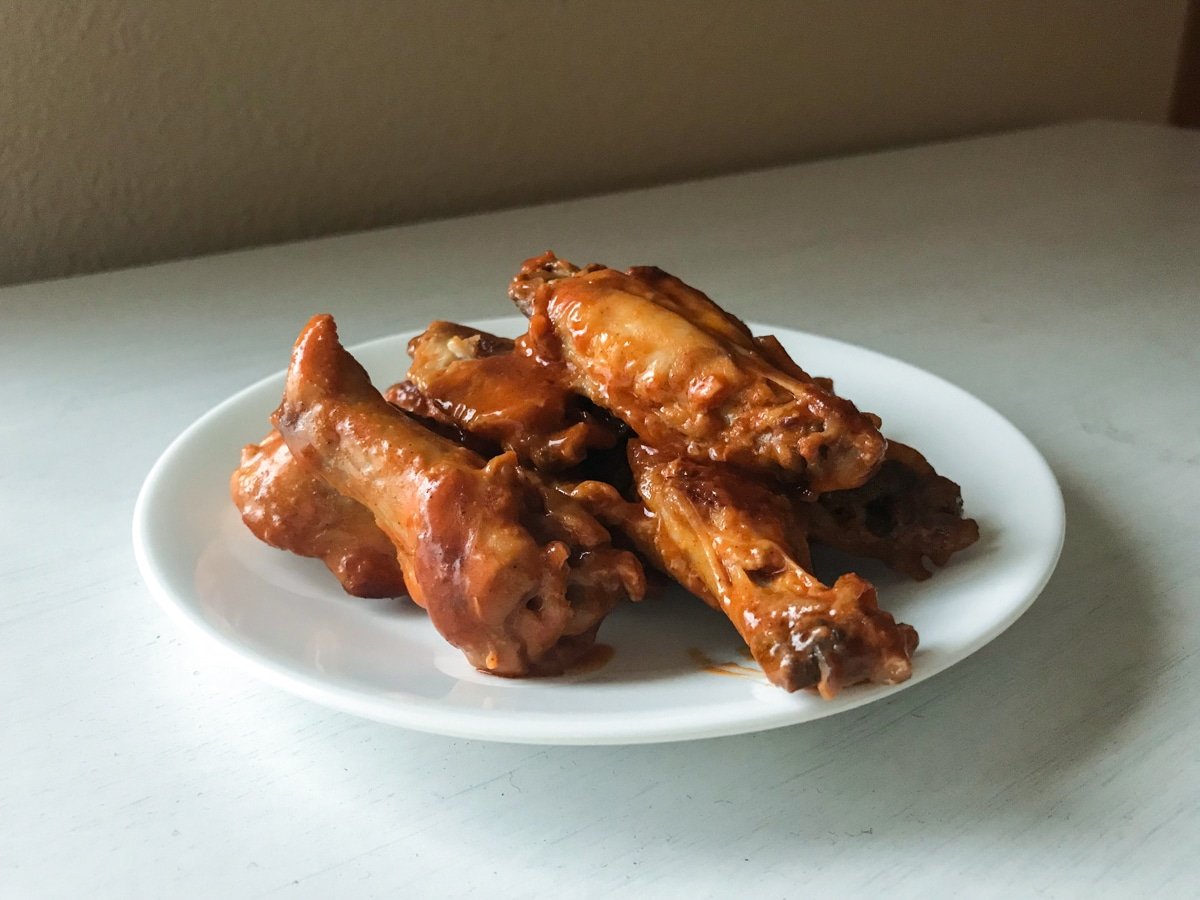 How long should you cook sous vide chicken wings?
You should sous vide the wings for 1-2 hours.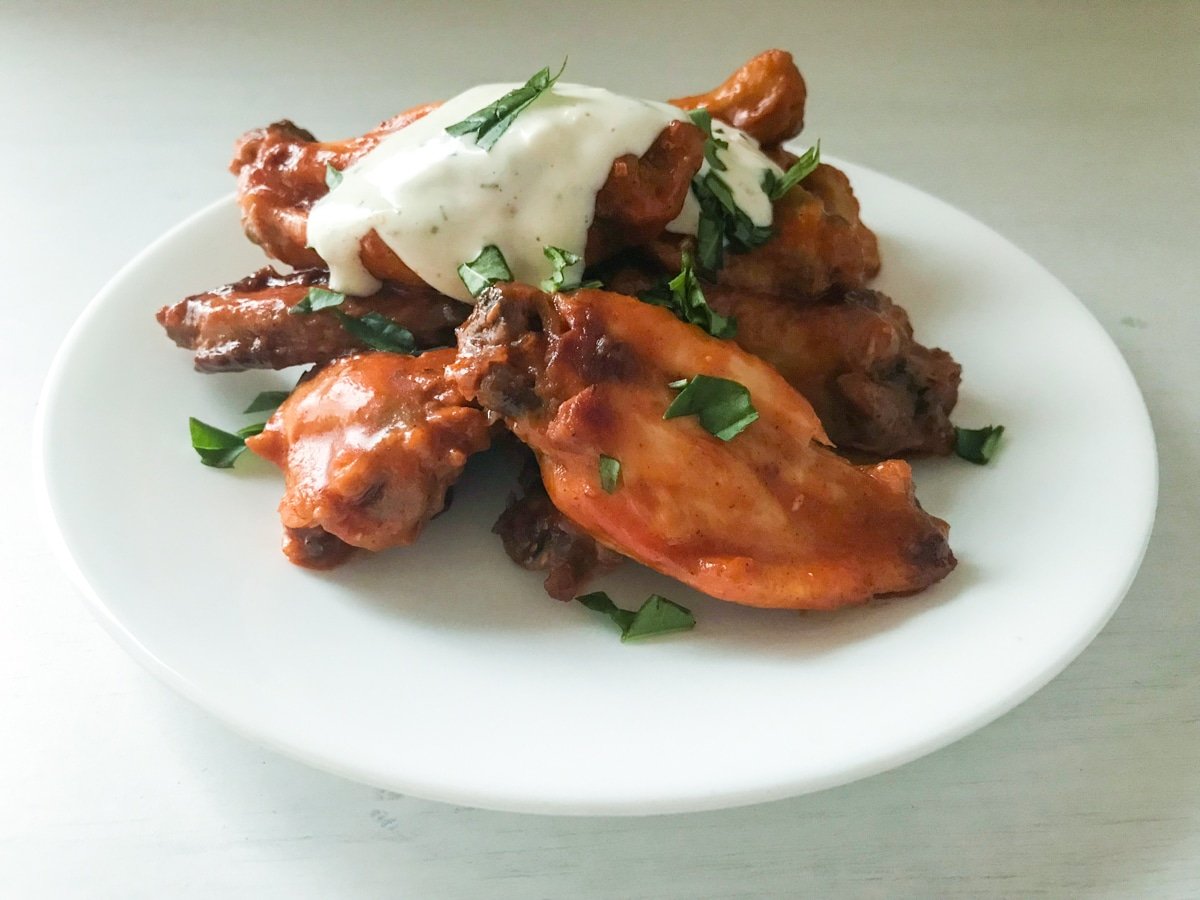 How do you know if sous vide chicken wings are done right?
Small bone-in chicken wings cook fast, just like sous vide chicken breasts.
You really shouldn't have to be concerned with them cooking to a specific temperature, because the sous vide bath is set to the degree and keeps the food at that temperature.
Using one of these container lids during the sous vide bath will help maintain the cook temperature.
Since it can be hard to identify the color of the meat with lots of sauce (if you slather on the buffalo sauce like I do), you could always use a meat thermometer.
If you don't have an awesome thermometer, here's my recommendation. I like the type of meat thermometers that stay in the food while it cooks in the oven. The thermometer beeps when the food is done cooking.
Here's my meat thermometer.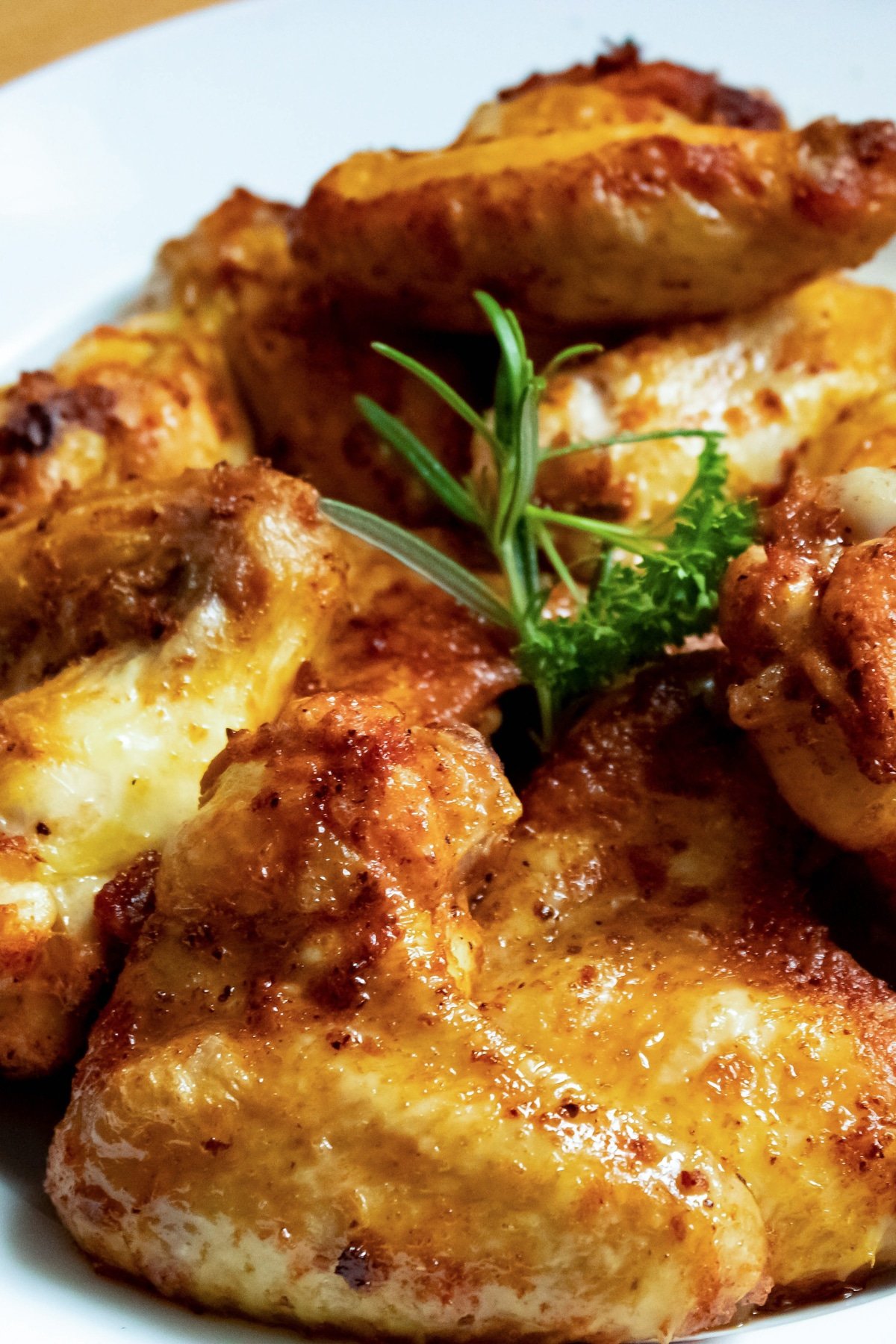 Can you refrigerate sous vide chicken wings?
Yes. These wings are good in the fridge for up to three days after cooking if stored in an airtight container.
If you refrigerate before saucing, sous vide chicken wings taken out of the bag can last up to five days in the refrigerator.
Be sure to get them into the fridge within 2 hours of cooking.
Experiments for wings cooked sous vide
As mentioned earlier, experiment with the sous vide chicken wings temp range of 160-165.
One of the reasons I love sous vide is because it's a hobby and a way to cook delicious food. The hobby comes in with all the different creative ways sous vide recipes can be cooked.
You can also experiment with different ways to finish wings.
Sous vide then air fry wings, or oven broil them.
Or grill sous vide wings to finish them. That's what we do in the summer.
Want to just toss the wings in the oven? Check out these baked chicken wings!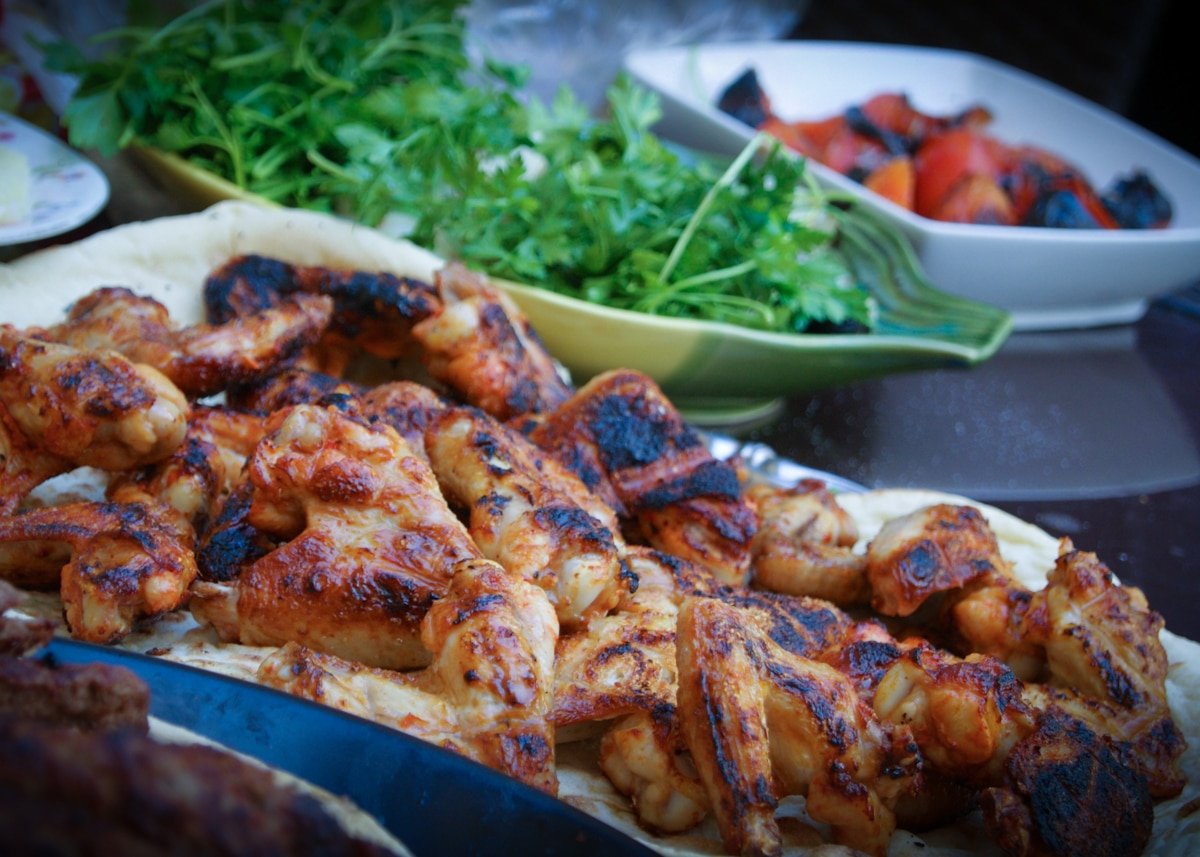 Ready to make wings?
See my recipe for sous vide wings here on Sip Bite Go.
And checkout on YouTube my sous vide wings video.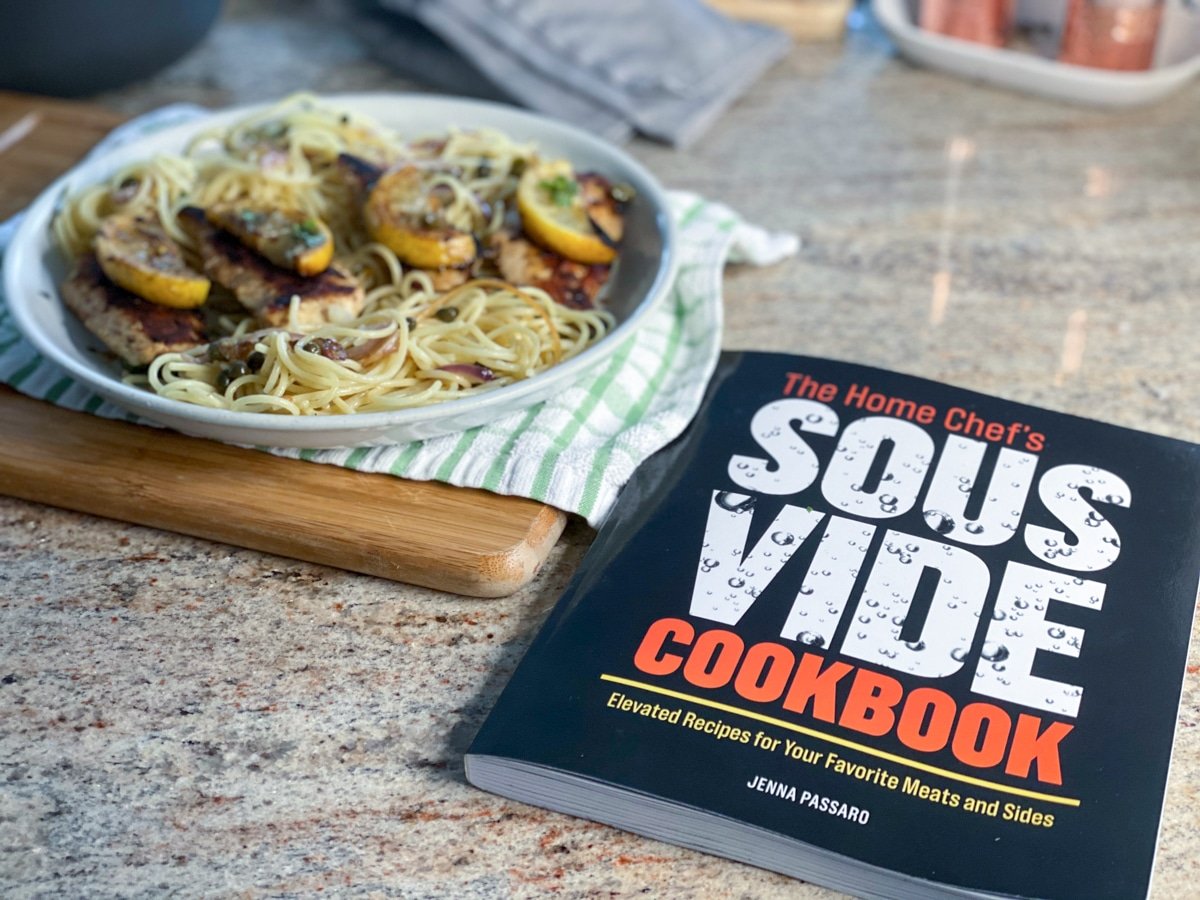 That's my tasty sous vide chicken with pasta and my new cookbook.
Check out 100+ of my favorite sous vide recipes in The Home Chef's Sous Vide Cookbook.
See 9 EASY chicken wing recipes to make at home >
Try these other popular recipes