Bresnan Bread and Pastry shop is one of the best bakeries for breakfast and freshly made sourdough bread in the Dallas area. Located in downtown McKinney, Texas, this is my list of photos and what to try at this popular bakery…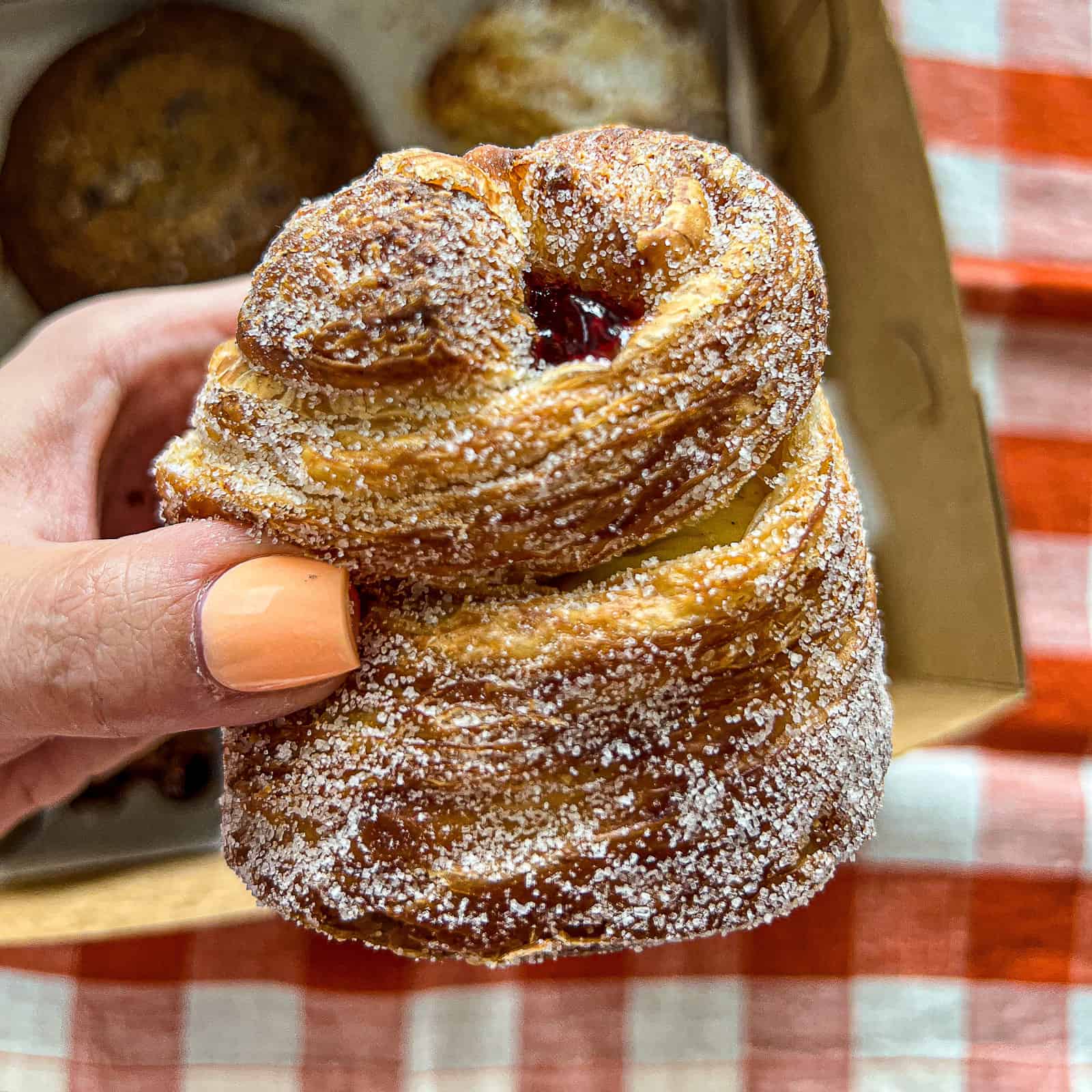 Follow Sip Bite Go on Instagram for more tips on what to do in McKinney, Texas…
First time trip to Bresnan Bread?
Make sure to check which days and hours Bresnan Bread is open before going…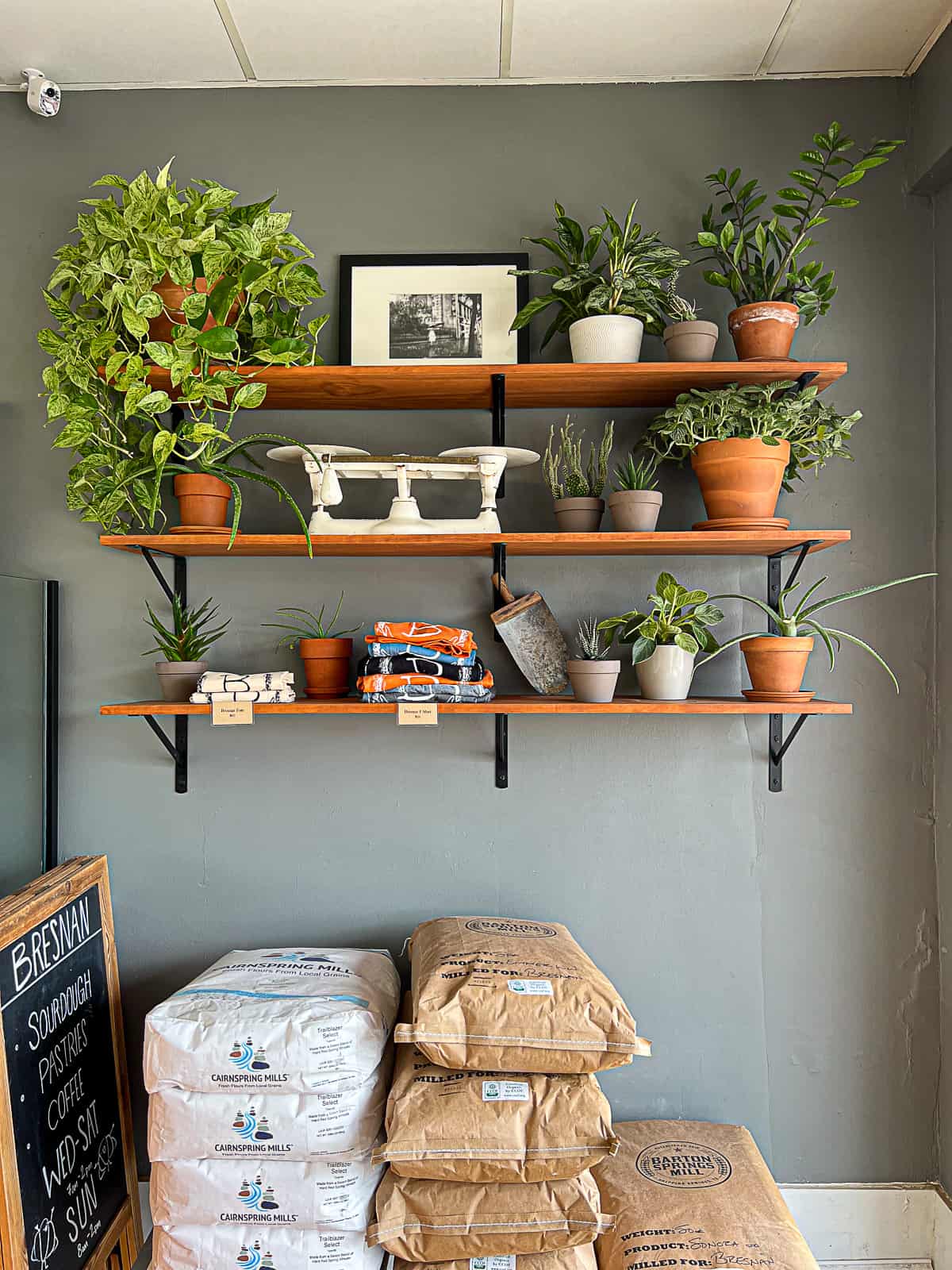 Because they don't keep regular 9-5 hours, and this quaint little bakery in Downtown McKinney Square isn't open every day of the week.
See what to get at Bresnan Bread and Pastry…
You have to show up when they open to get the FULL menu… which means about 8am!
This is because it sells out fast…
Let's get into my detailed recommendations…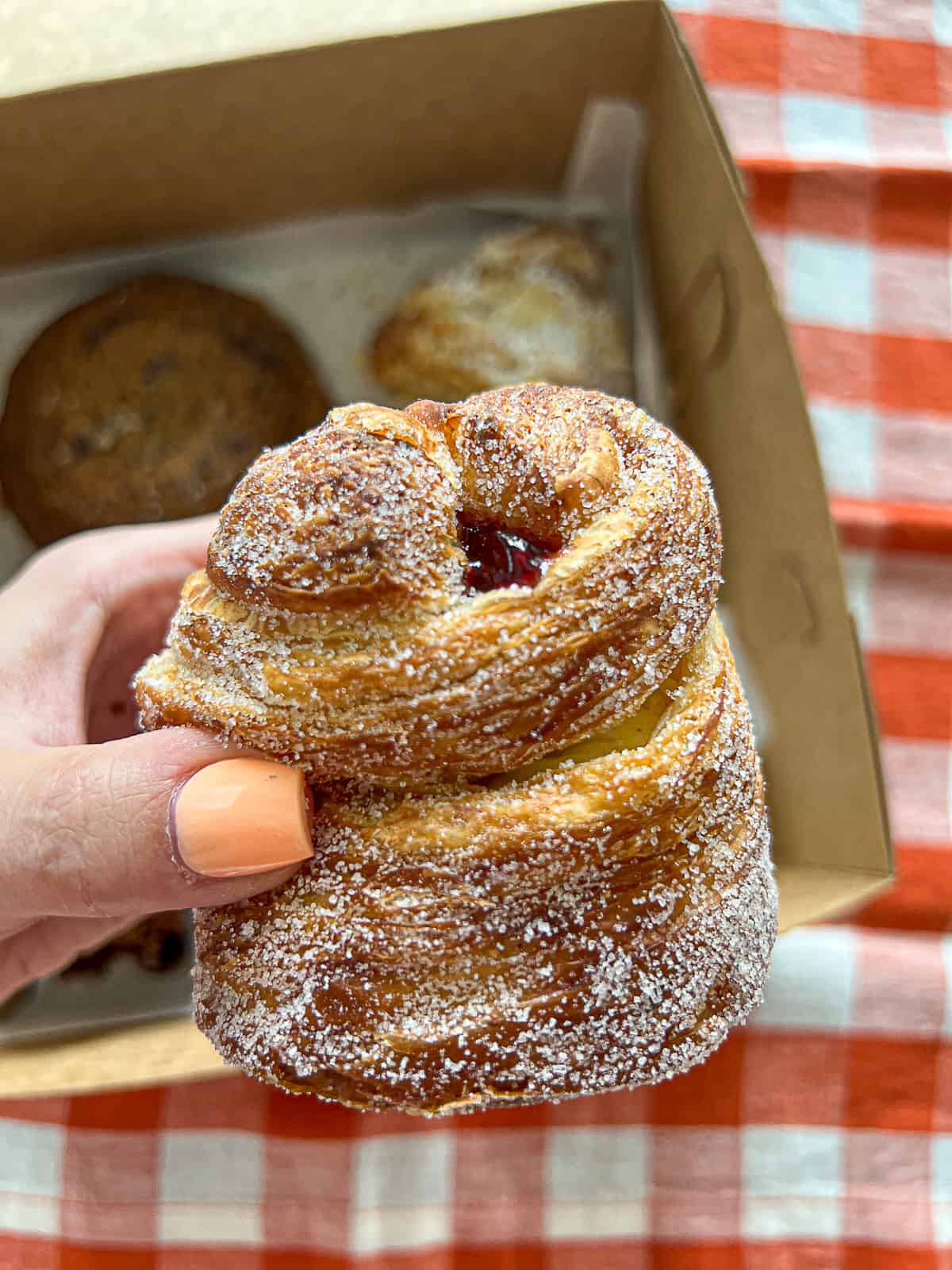 Sourdough Bread
The offerings rotate daily… and some of the especially sour dough breads sell out before 9am!
I've tried the spicy sourdough with green pepper…
And the Everything Spice sour dough is next on my list…
But you can't go wrong with regular sourdough!
I use it all the time to make smoked chicken breast and smoked turkey sandwiches for lunch.
Pastries
There are always new things in the case at Bresnan Bread…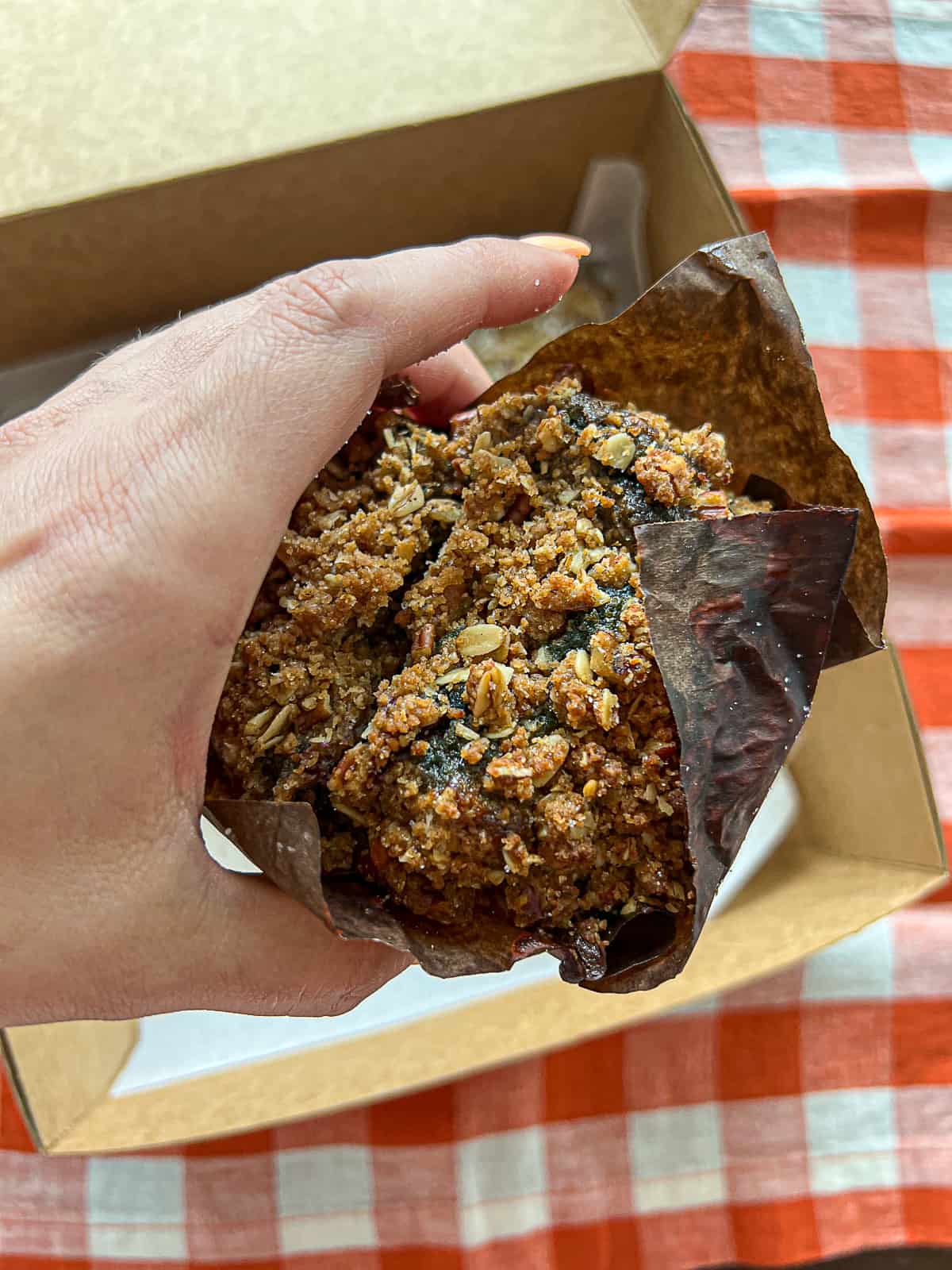 The blueberry muffins have a crunchy topping that's so good…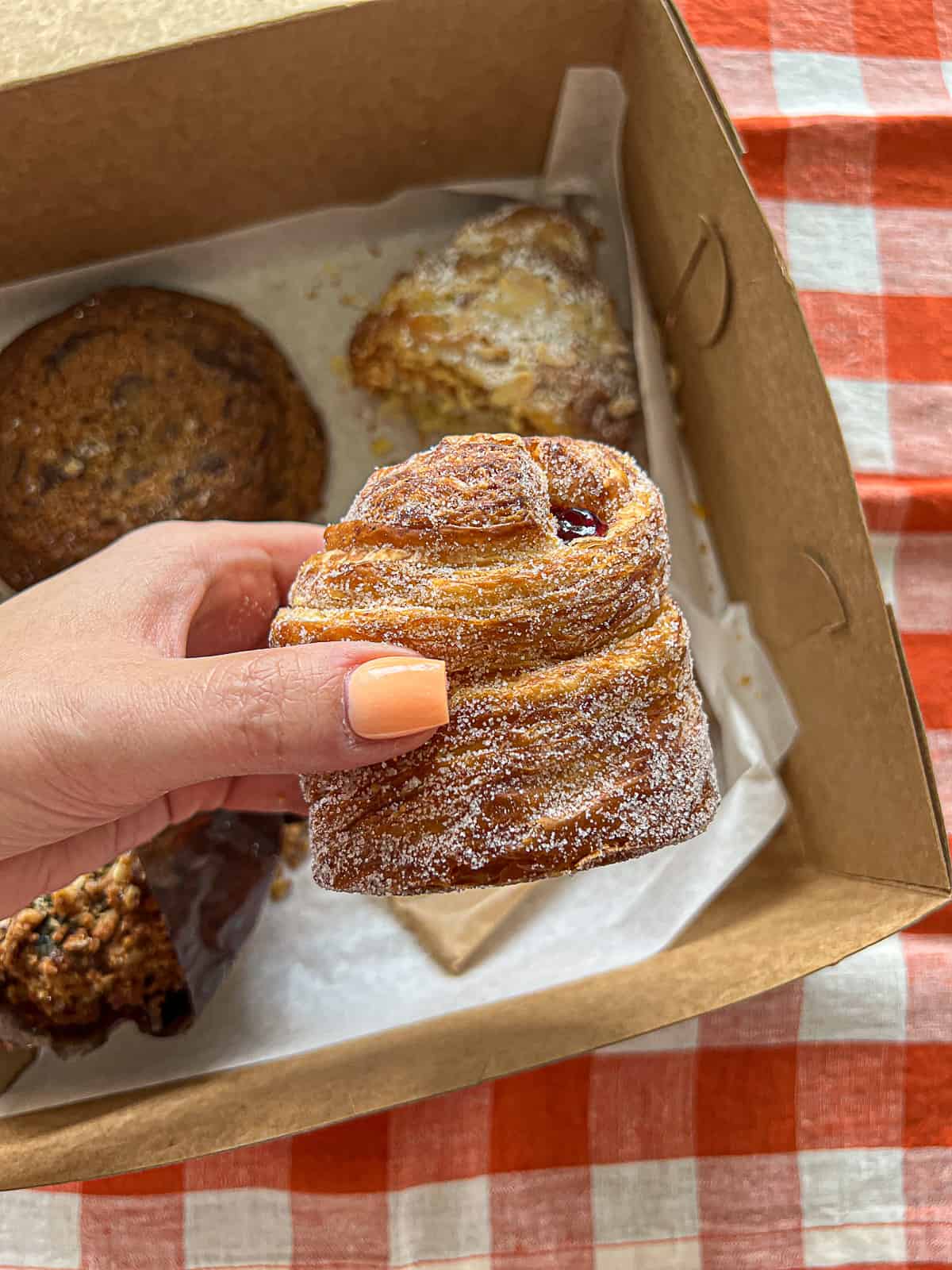 There are always sweet new pastries, quiches, breakfast sandwiches, and hand pies to try…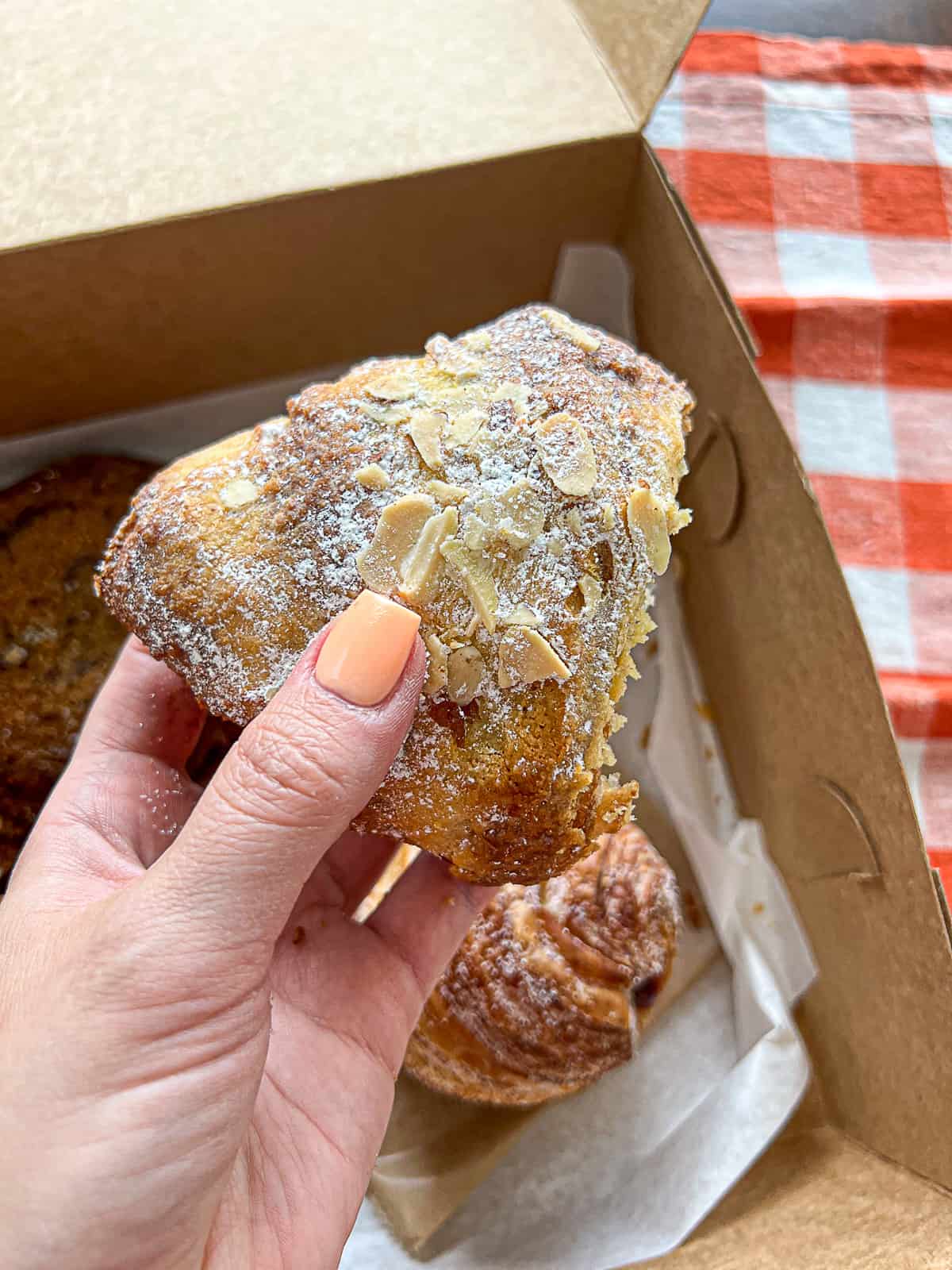 And you have to get a croissant if there is one left when you visit…
The almond and chocolate croissants always goes quickly in my house!
Cookies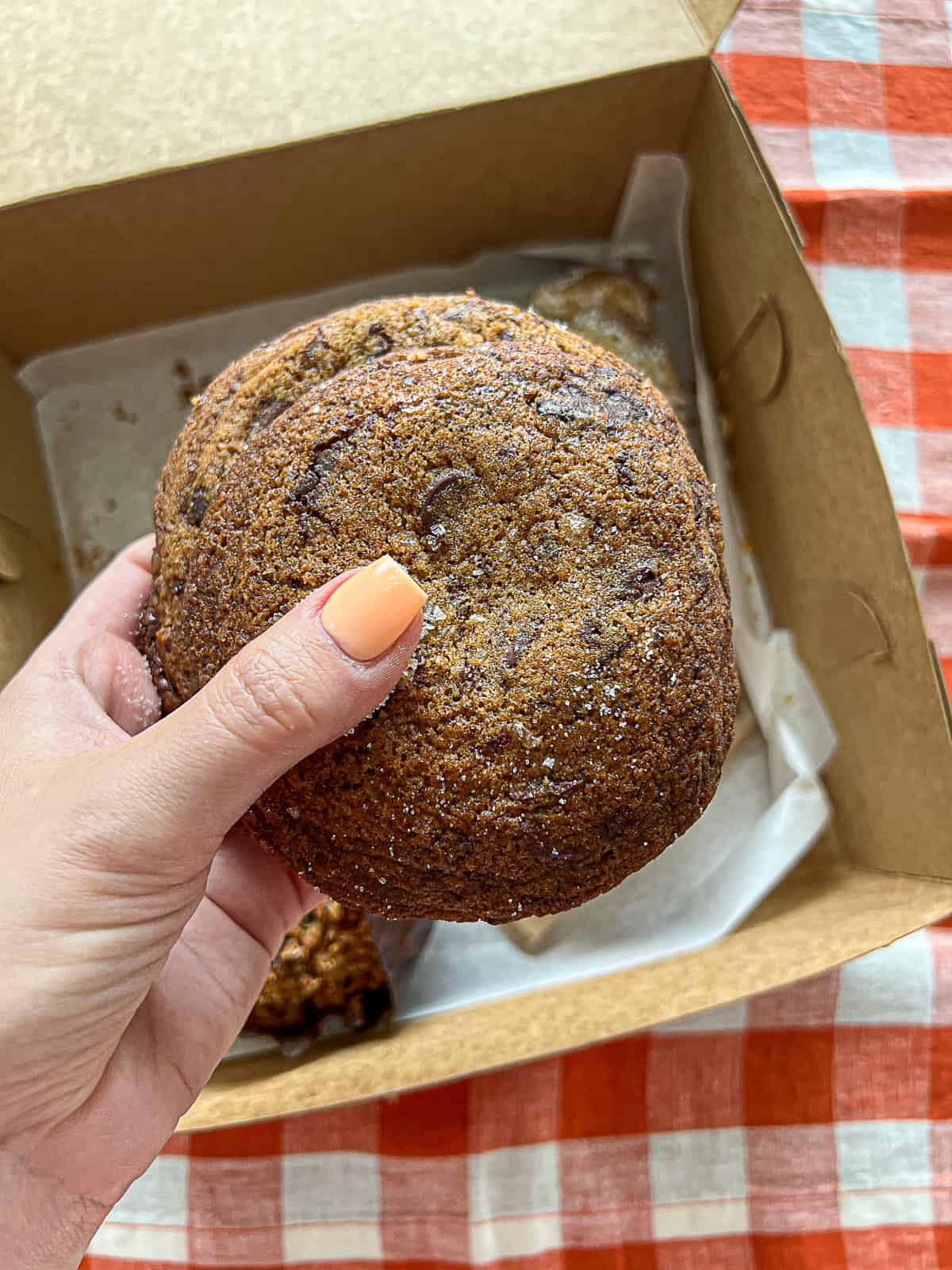 Mmm… My family loves the Bresnan Bakery sea salted chocolate chip cookies, especially.
Dallas Area Guides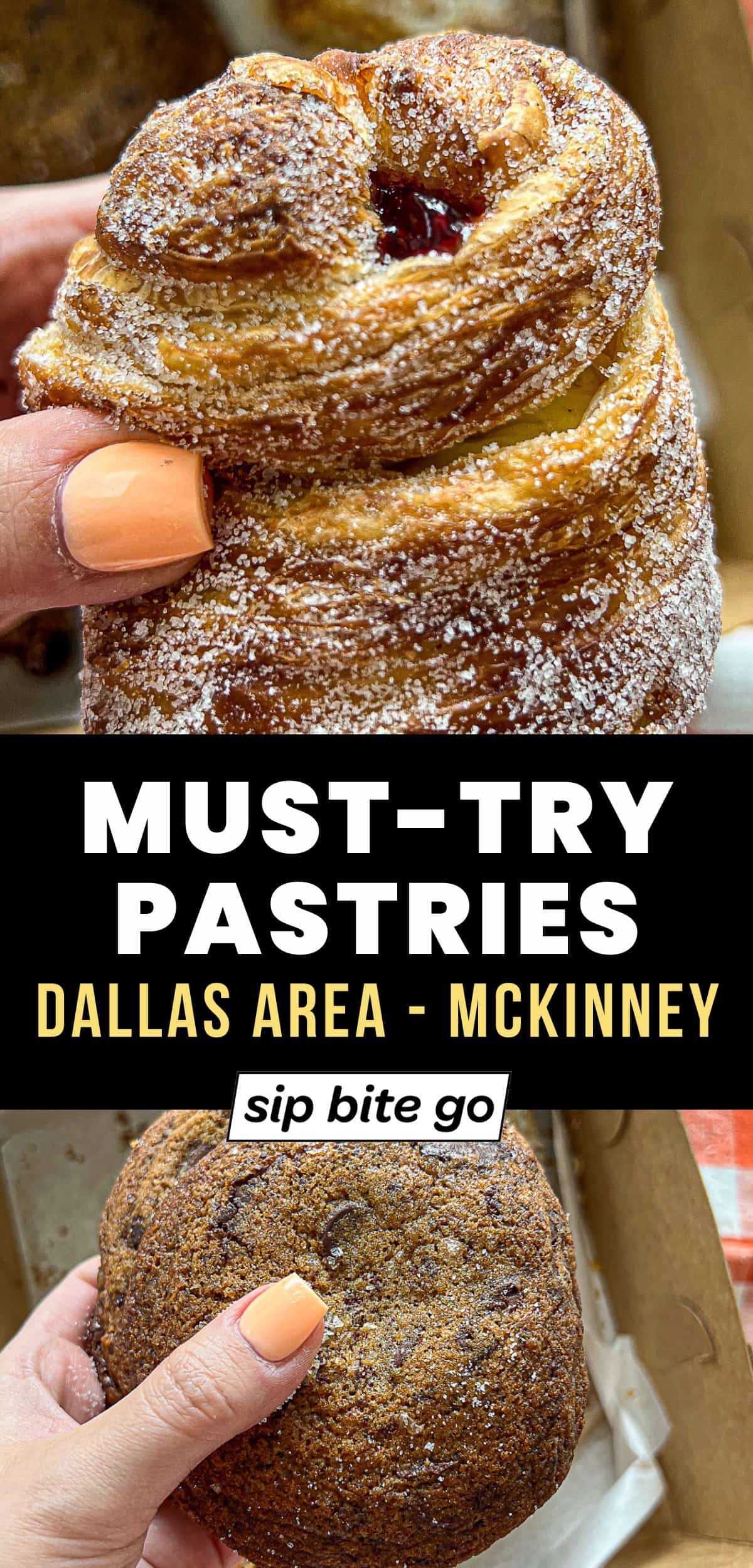 Are you a foodie, too?
Enjoy eating out, and home cooking… and chat soon on Instagram / TikTok / YouTube.
– Jenna
Next, browse the Sip Bite Go recipe collection…