Wondering ​​what tours to do in Puerto Rico? Try the Bacardi Tour Puerto Rico excursion – it is actually a family friendly activity with delicious food, salsa dancing, a tour of the facility, and breath-taking views. Let's check it out!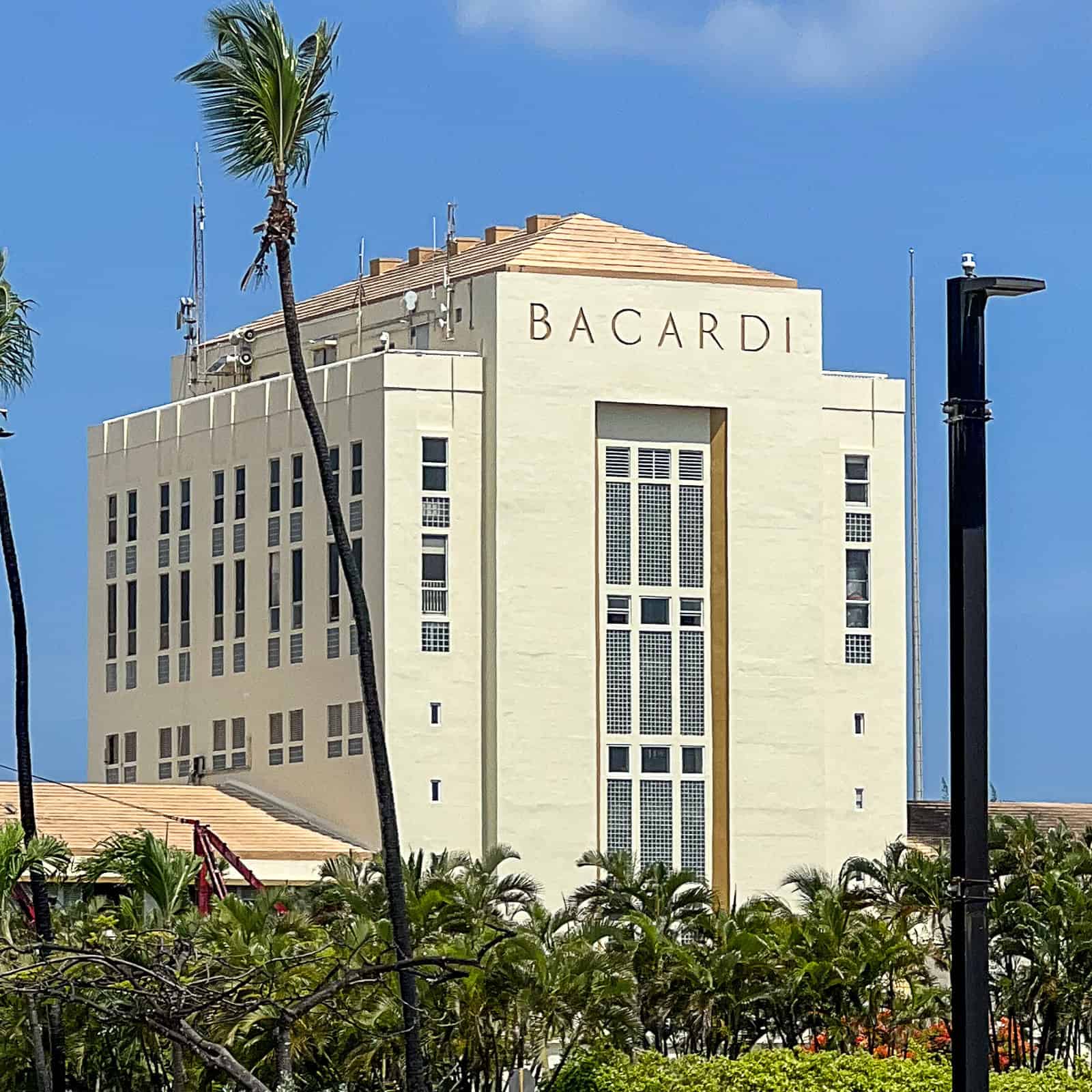 Get tips for traveling to San Juan, Puerto Rico in this new series of NEW Sip Bite Go travel blogger guides. Thanks to Puerto Rico for providing some of the activities in this guide for review. All options are my own.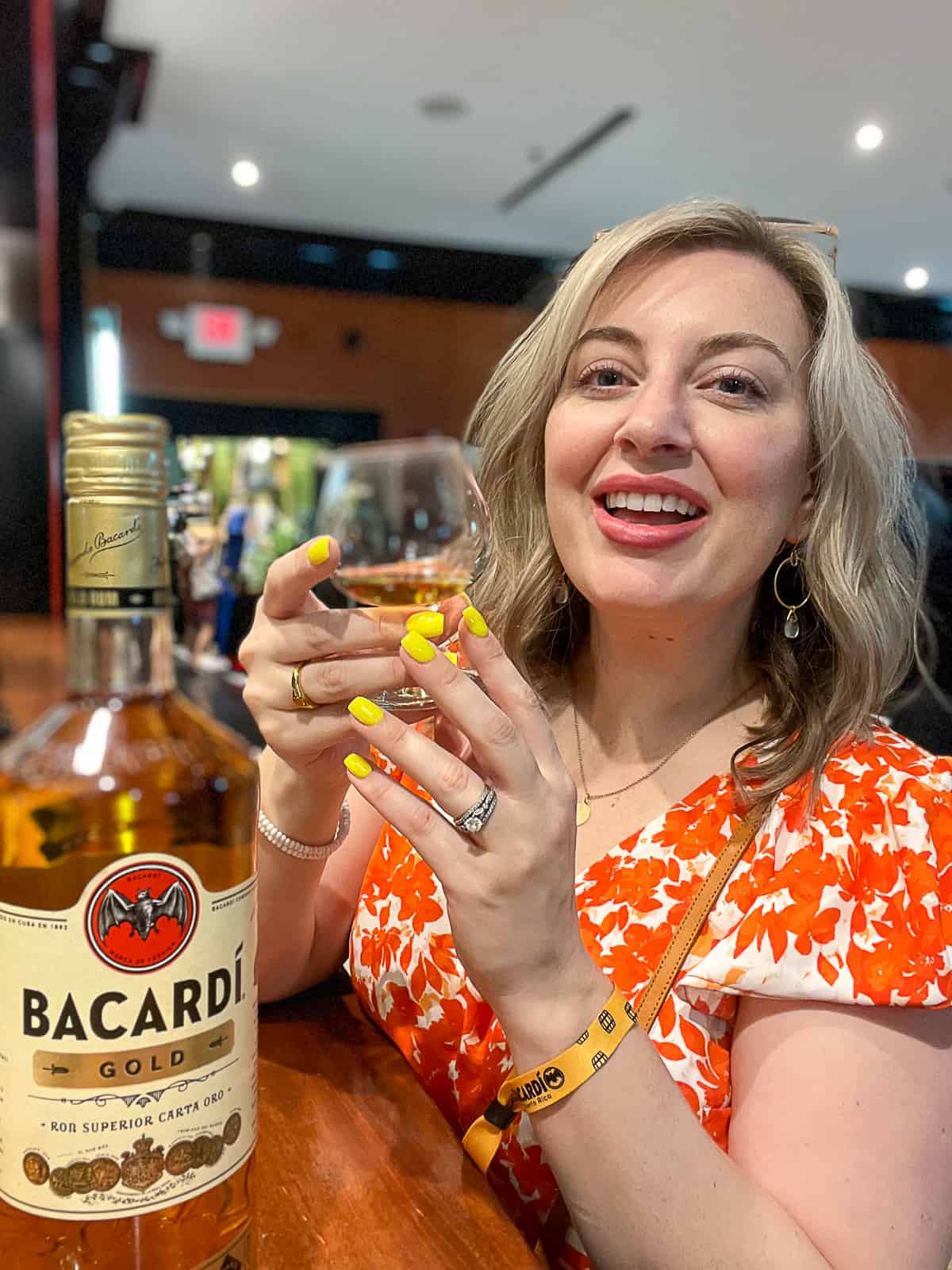 Why I love the Bacardi Tour in Puerto Rico
Try a new craft cocktail.
Do some salsa in the iconic pavilion.
Ride the tour trolly around the Casa Bacardi property.
Enjoy the yummy food on-site at El Cuchifrito Comido de Barrio – a windoworder restaurant on site.
Visit the shop and get some Bacardi swag.
Tour the grounds and learn how rum was made and brought to Puerto Rico from Cuba.
Follow Sip Bite Go on Instagram and TikTok for travel and food inspiration…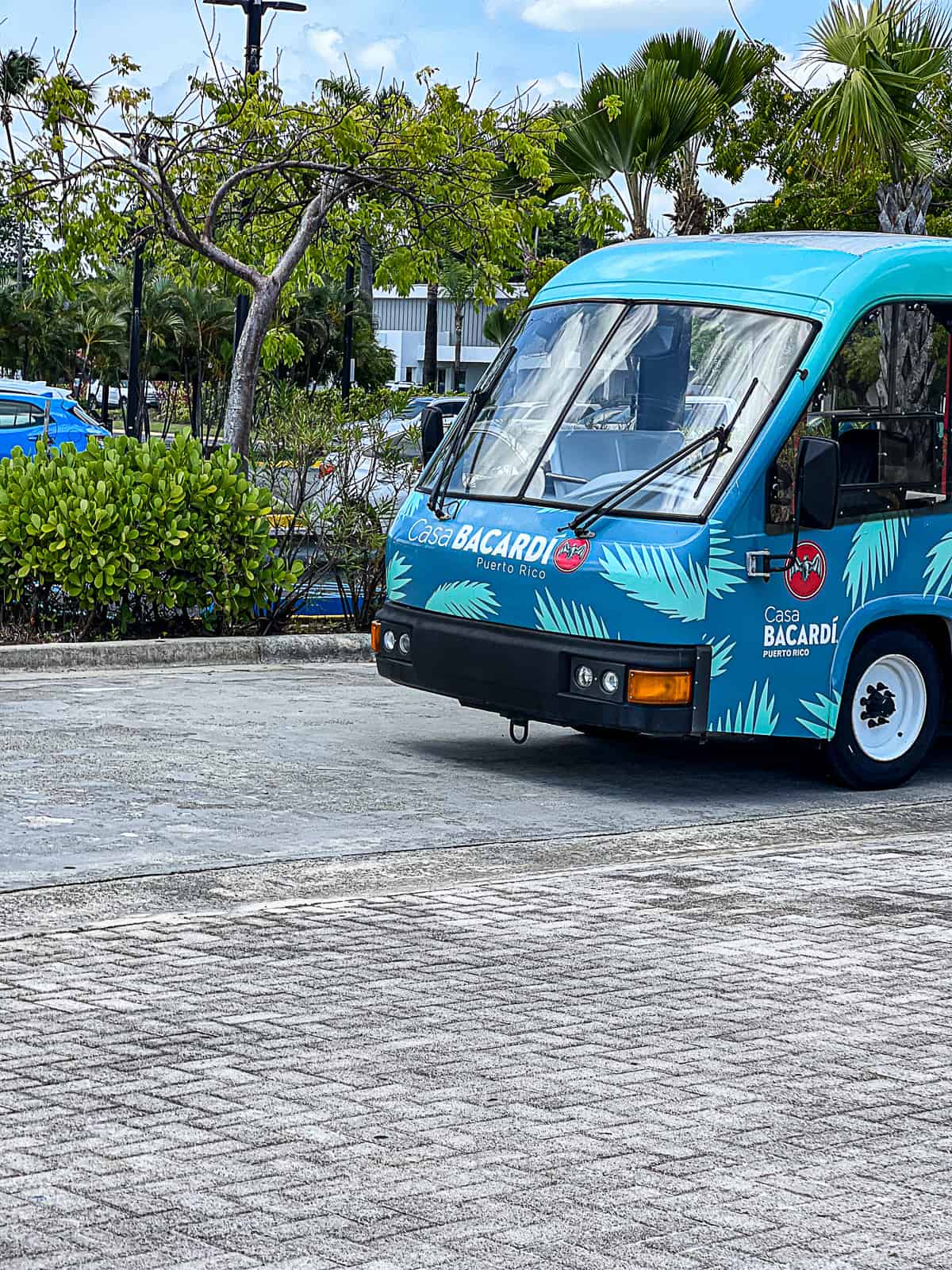 Check out details for the Bacardi Tours in Puerto Rico on Viator…
Quick TIP:
One of my favorite places to get "empanadas" (they're actually not exactly empanadas but more on that below) is a restaurant near San Juan, on-site at Casa Bacardi.
The food goes great with the craft cocktails!
Try a new craft cocktail at the Bacardi bar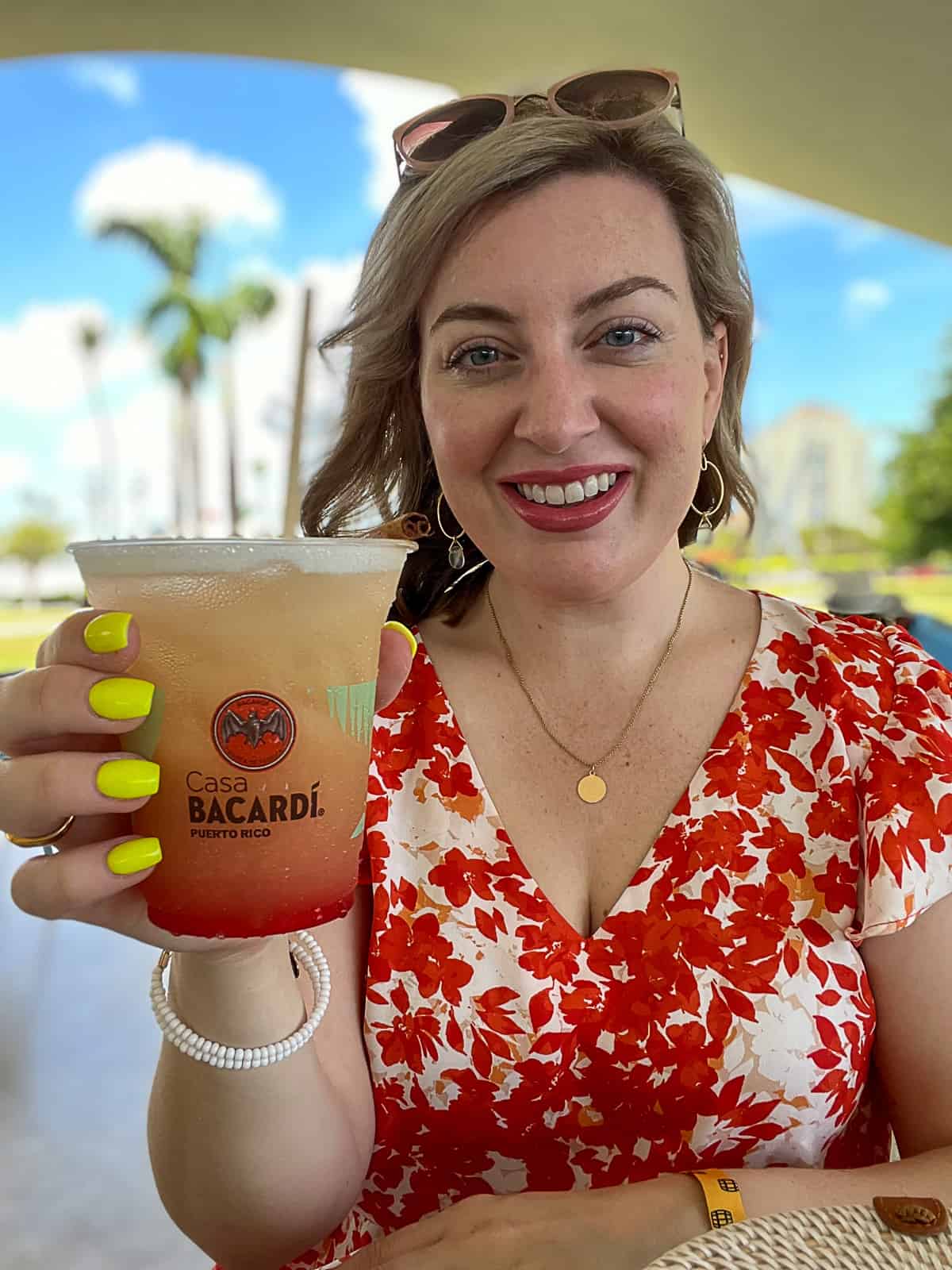 You can't visit the rum factory grounds or take the ​​​​Bacardi Tour in Puerto Rico without stopping at the bar!
The colorful drink you see is the mamasita with Bacardi Ocho, Bacardi Superior, Lime, Mango, Pineapple, and Cinnamon Orgeat.
SO TASTY!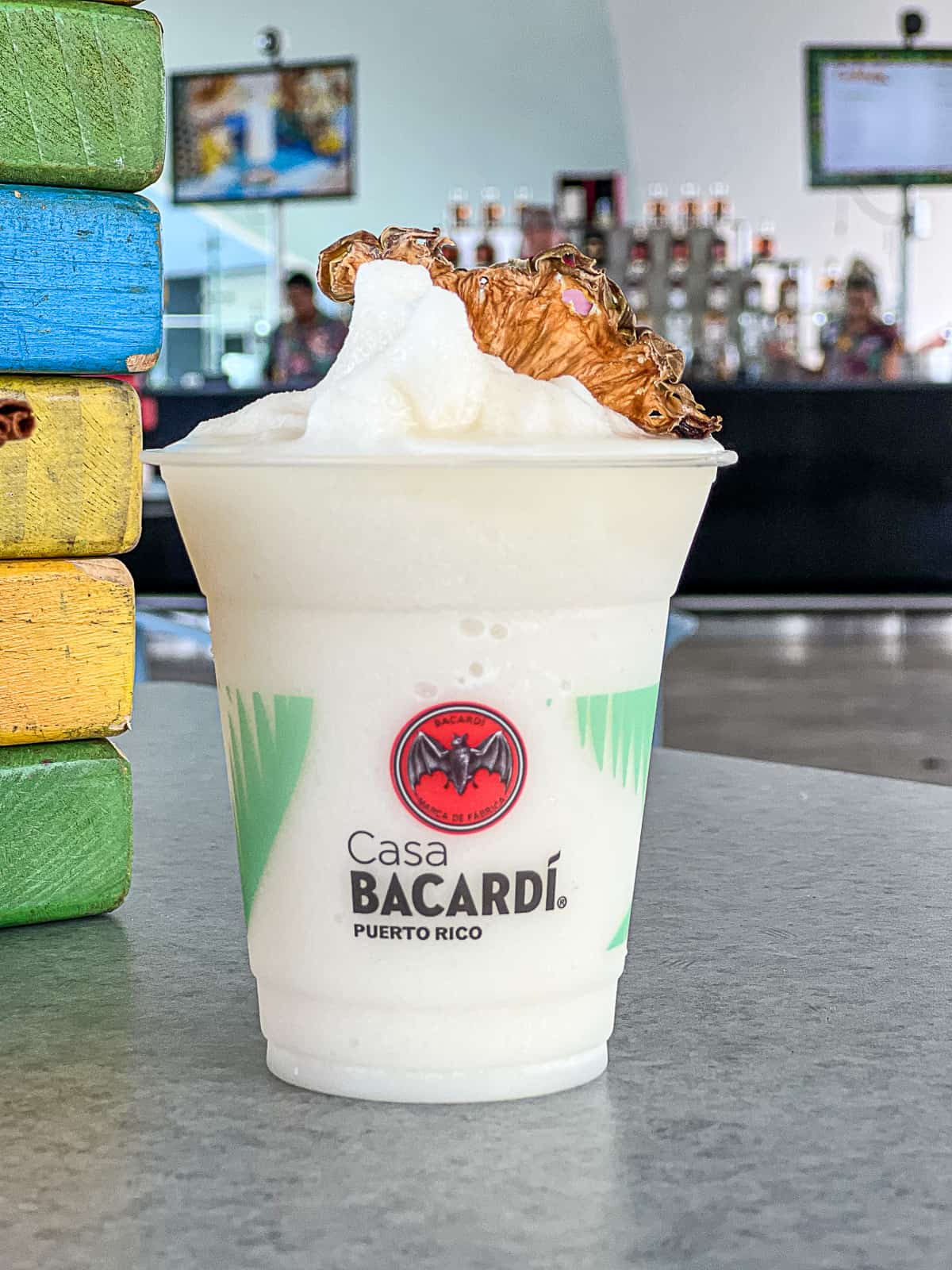 They also have tasty frozen Pina Coladas available – which were "invented" in Puerto Rico, at the Caribe Hilton (which is a great family-friendly hotel in San Juan).
See the Bacardi Tours in Puerto Rico on Viator…
Eat at the Bacardi restaurant, El Cuchifrito Comido de Barrio
There isn't "just food" at Casa Bacardi…
There is REALLY TASTY food!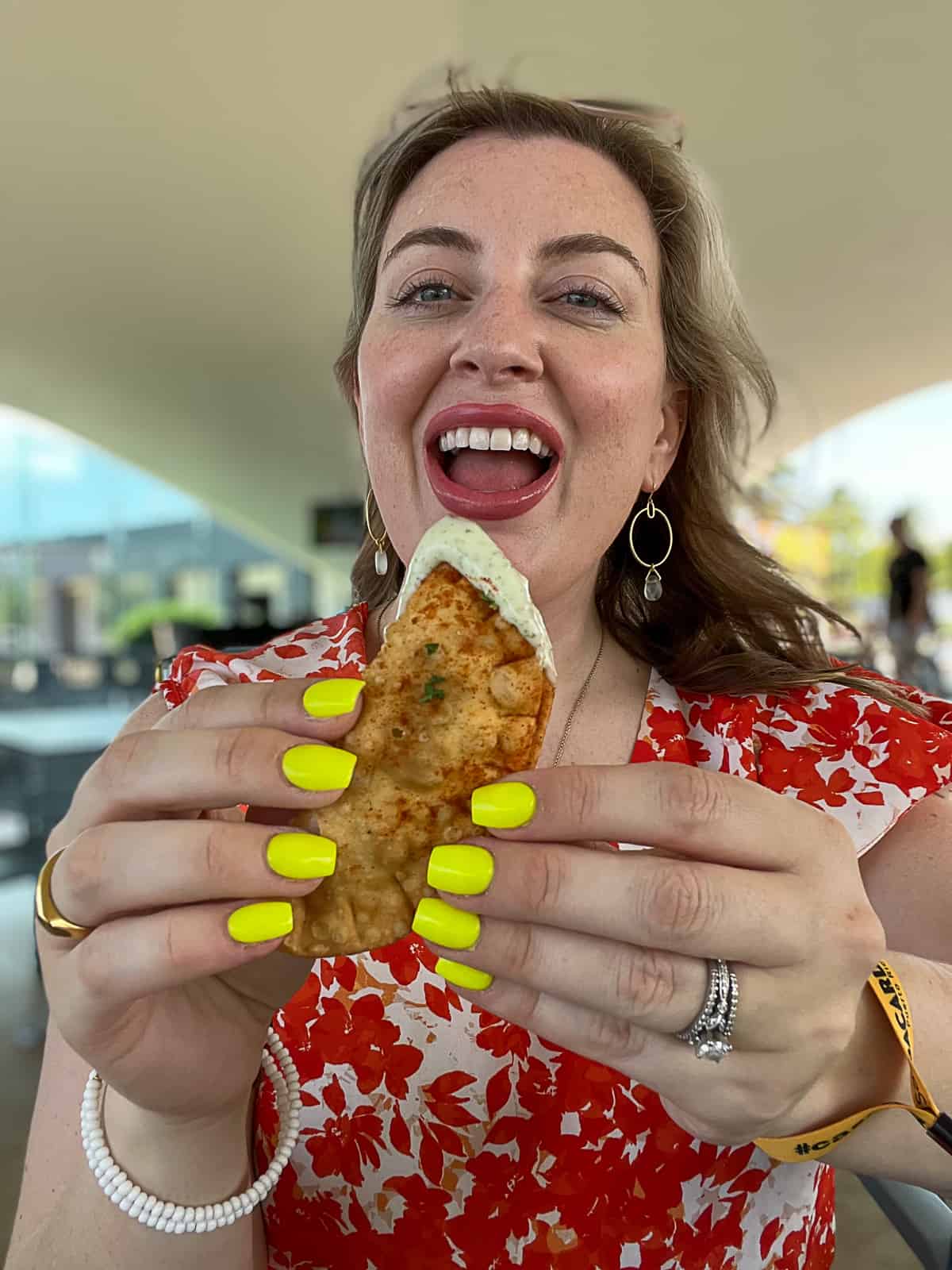 I had to research the name of these yummy puff-pastry looking things – Jibaritas – and this is what I found…
Traditional empanadas are made of dough…
And it seems these jibaritas are made with a plantain wrapper. I had no idea!
The menu describes this item of jibaritas as… mini beef turnovers with sweet plantains and local Vaca Negra cheese.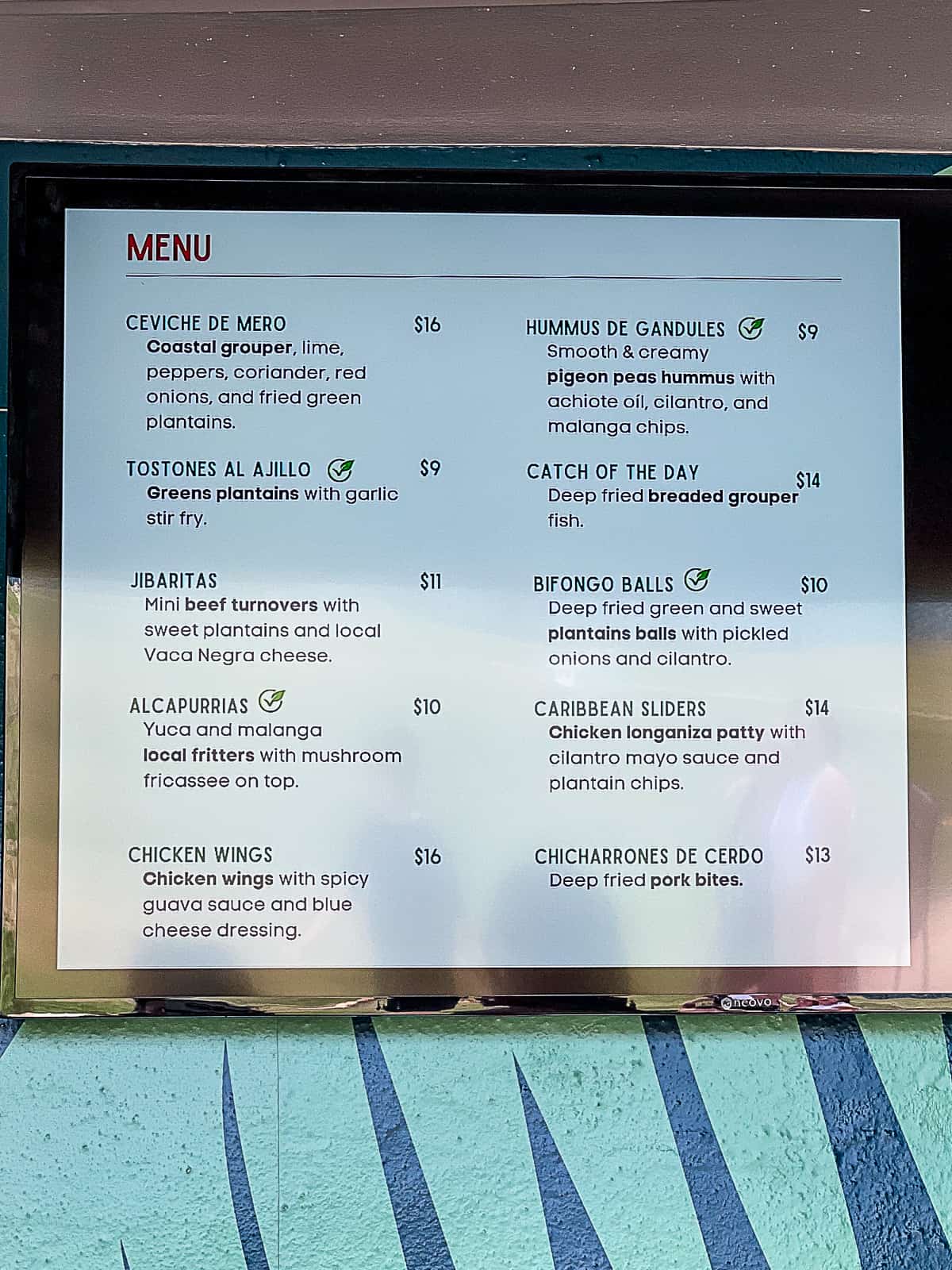 They were so good!
The menu at ​​El Cuchifrito Comido de Barrio has plenty of Puerto Rico food favorites from BIFONGO plantain balls to empanadas and tostones.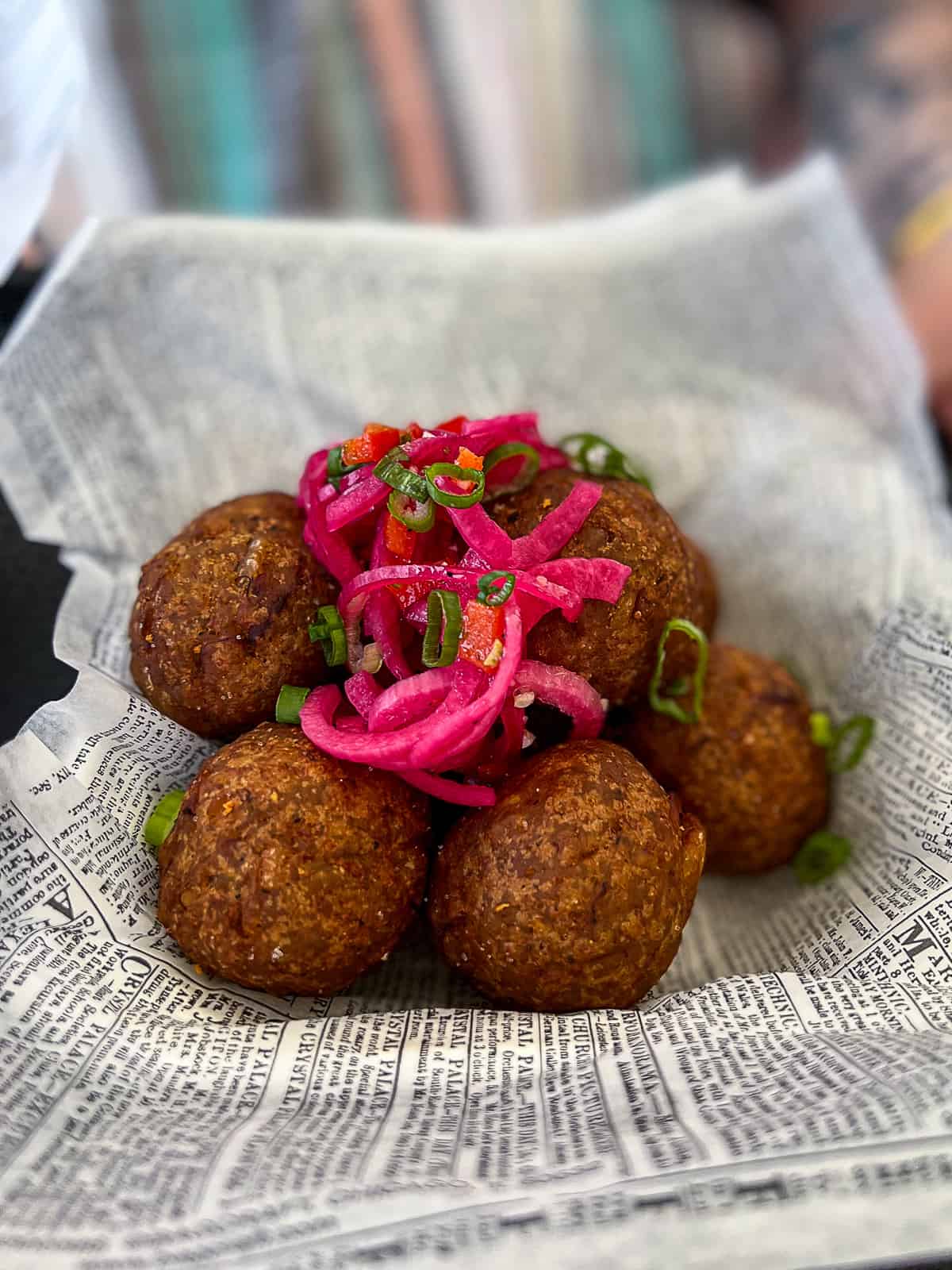 My friend ordered the Bifongo Balls – they're deep fried green and sweet plantain balls with pickled onions and cilantro.
They kindof remind me of a Puerto Rican version of a potato croquette because of the crunch exterior and soft, creamy, and savory inside.
And are served with tasty dipping sauces.
I didn't even know there would be food available at Casa Bacardi when I signed up for the tour… it's one of the best kept secrets on the Bacardi excursion…
I discovered this place on the way to the restroom!
Anyways as a foodie, I was completely enthralled by the delicious-looking food popping out of the food window at ​​El Cuchifrito Comido de Barrio.
Check out this video of this Casa Bacardi dining experience…
I will definitely be back for beverages and to enjoy more food from El Cuchifrito en Casa BACARDÍ.
Tour the Bacardi factory grounds
Along the way, you'll ride a tour trolly around the Casa Bacardi property.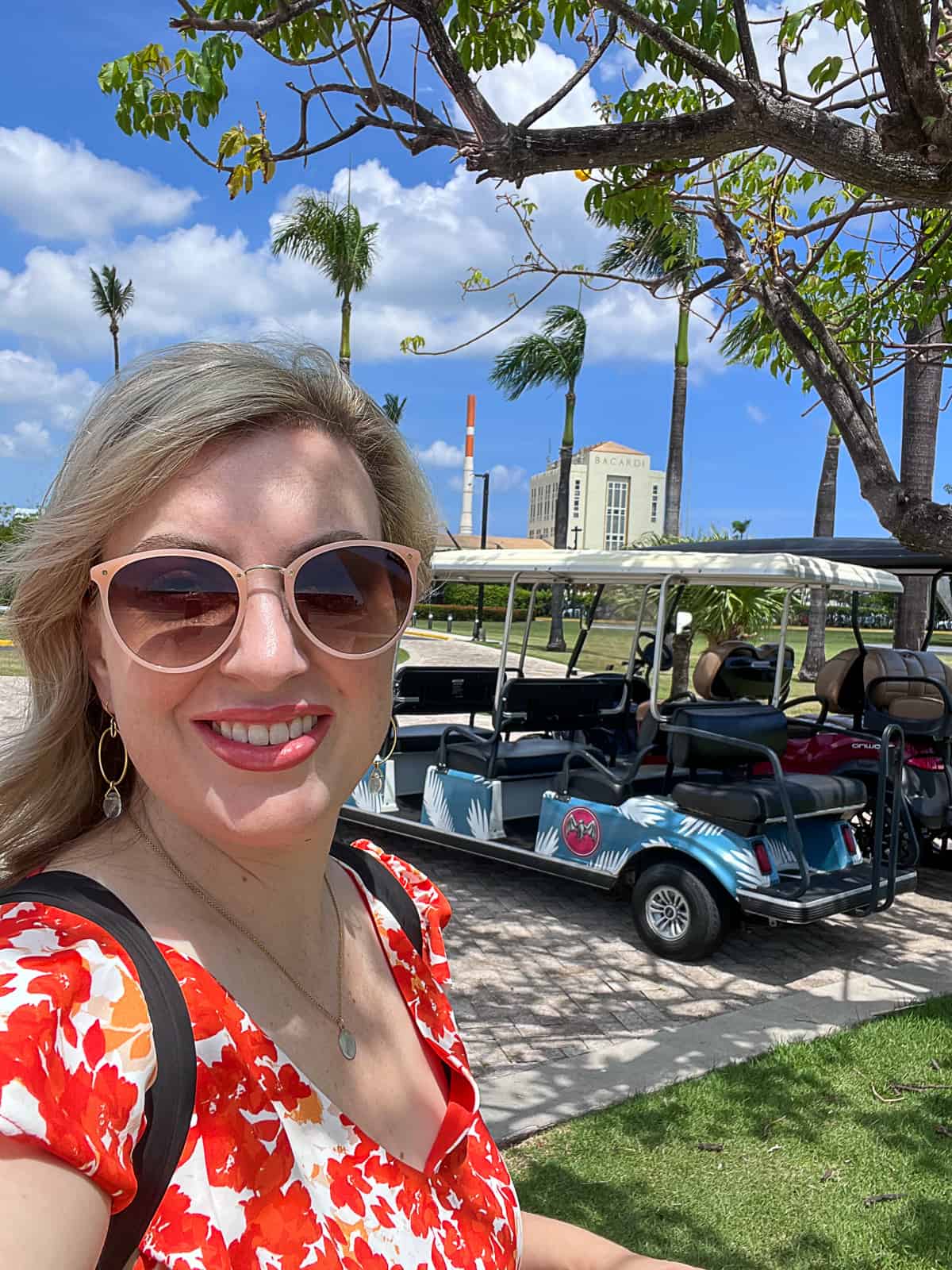 Your driver / Bacardi tour guide will narrate the experience and point out the sites.
The tour includes a short video explaining how the business grew and how rum was made and brought to Puerto Rico from Cuba.
Shop Bacardi Tours in Puerto Rico on Viator…
Visit the Bacardi shop to get liquor and swag
I got the softest Bacardi shirt for a souvenir during my visit!
Do some salsa in the iconic pavilion
After you complete the Bacardi factory tour, head over to the pavilion to catch salsa lessons that may be available during your visit.
There are different Bacardi tour options
Historical Bacardi Tour (Legacy Tour)
The tour I went on – which you'll see in the Sip Bite Go Bacardi tour videos below – is the HISTORICAL tour.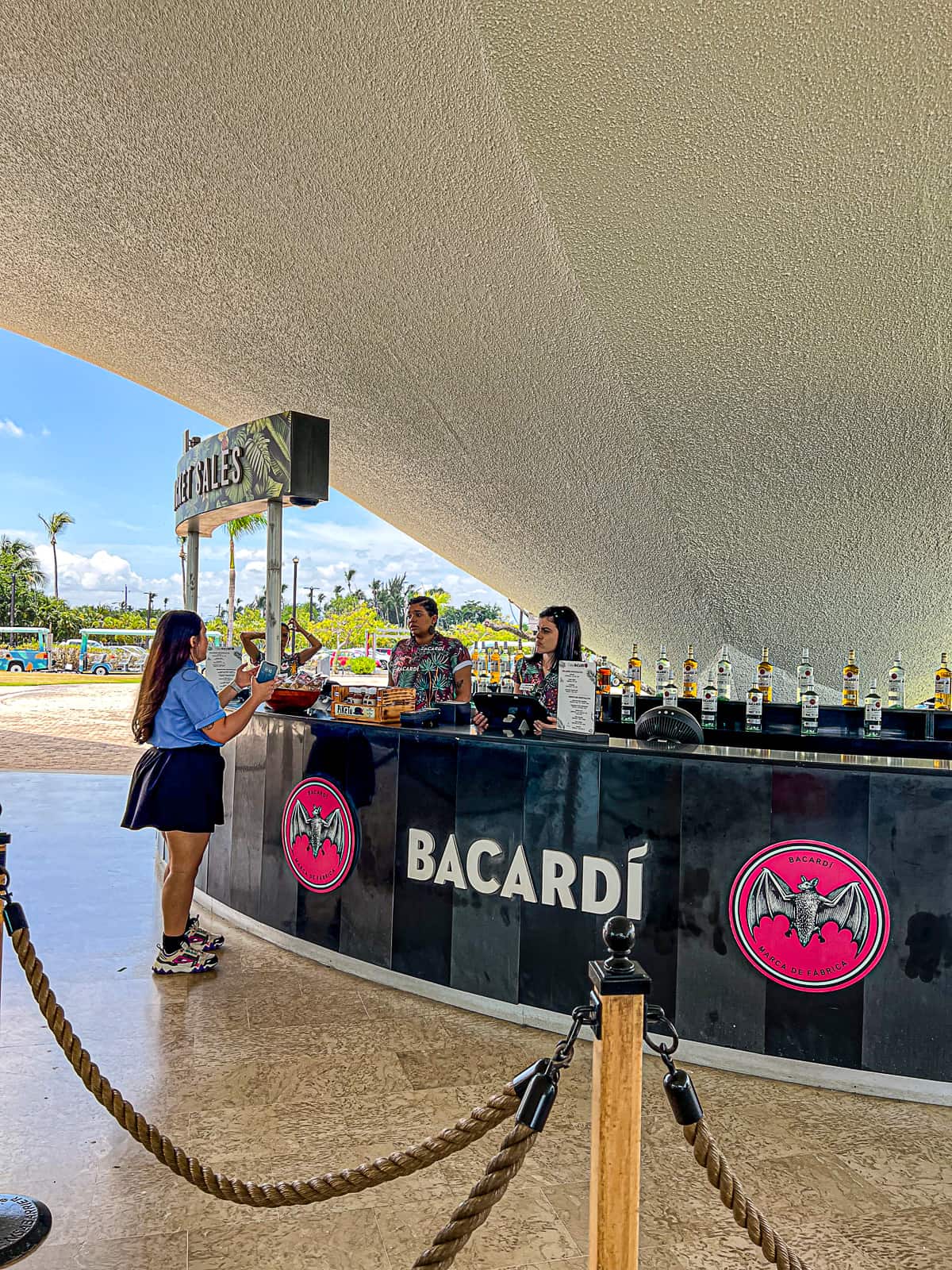 It is great and has a little bit of everything!
This is the only tour available for all ages.
It's the fastest (45 minutes) and the least expensive (~$33 at the time of this article being published).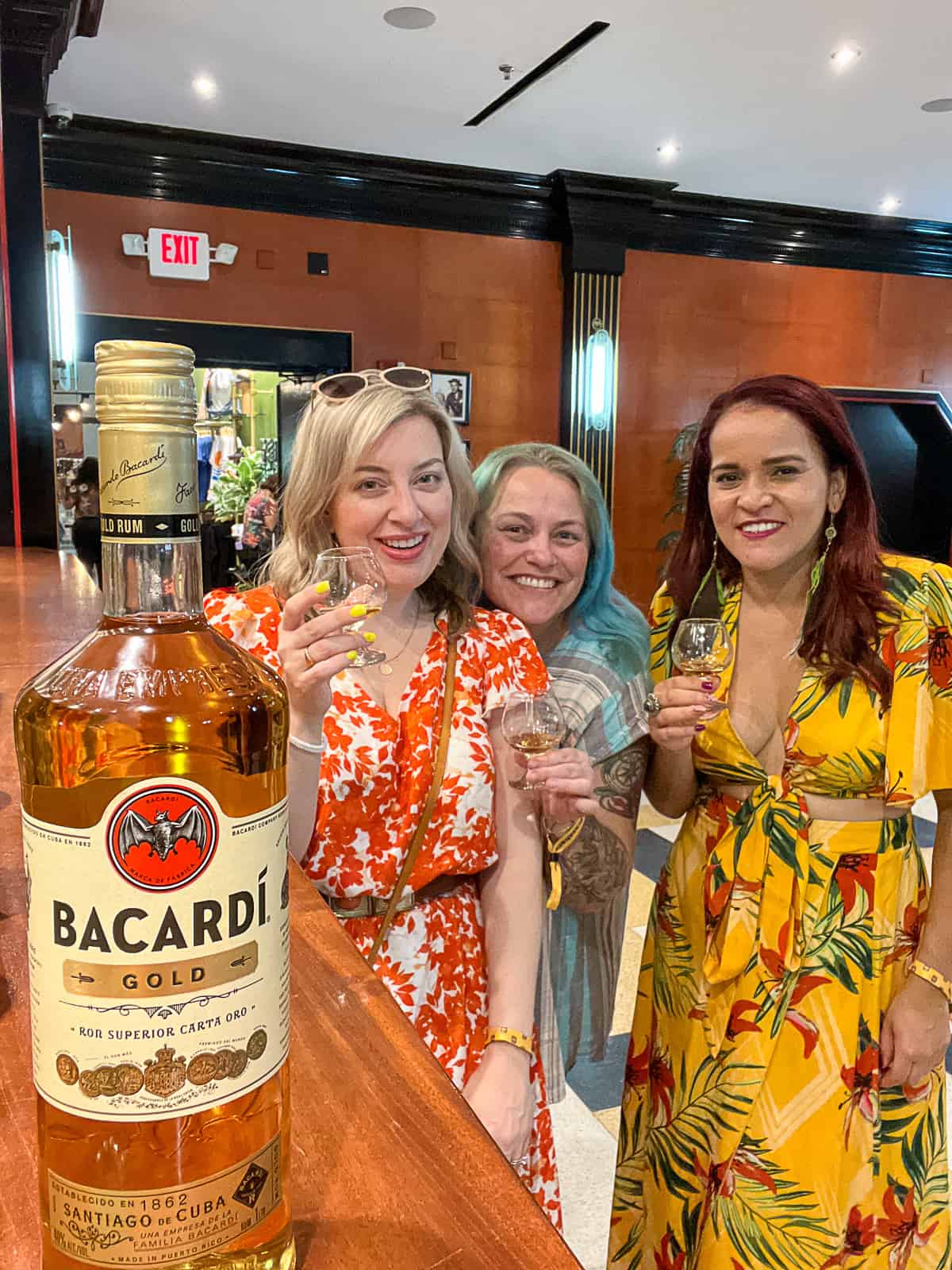 And we did sample some of the Bacardi Gold Rum in the inside bar.
Rum tasting Bacardi Tour
This is 18+ only. Under $100.
Mixology Class at Casa Bacardi
This is 18+ only. Under $100.
In this class, you'll become your own bartender and learn to make classic cocktails (think: Mojitos and Pina Coladas).
Did you know…?
Pina Coladas are believed to be invented at the Caribe Hilton in San Juan, Puerto Rico.
It's actually a pretty family friendly tour in Puerto Rico!
And that's why I added this relaxing Puerto Rico tour to my list of what to do in Puerto Rico with family.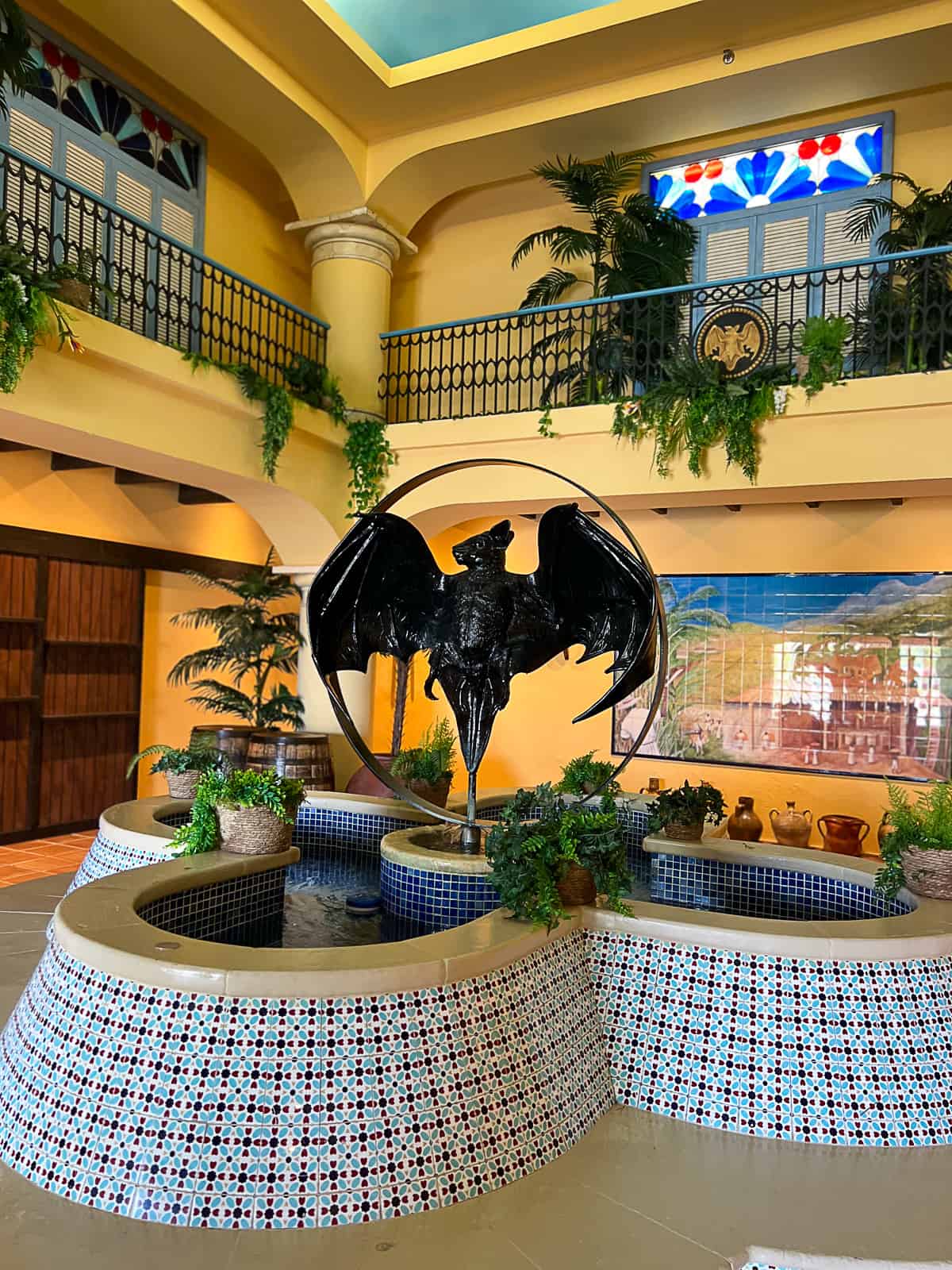 Sure, you don't want kids to enjoy the craft cocktails, but the rum tour is pretty short and sweet and will have interesting things for children to look at.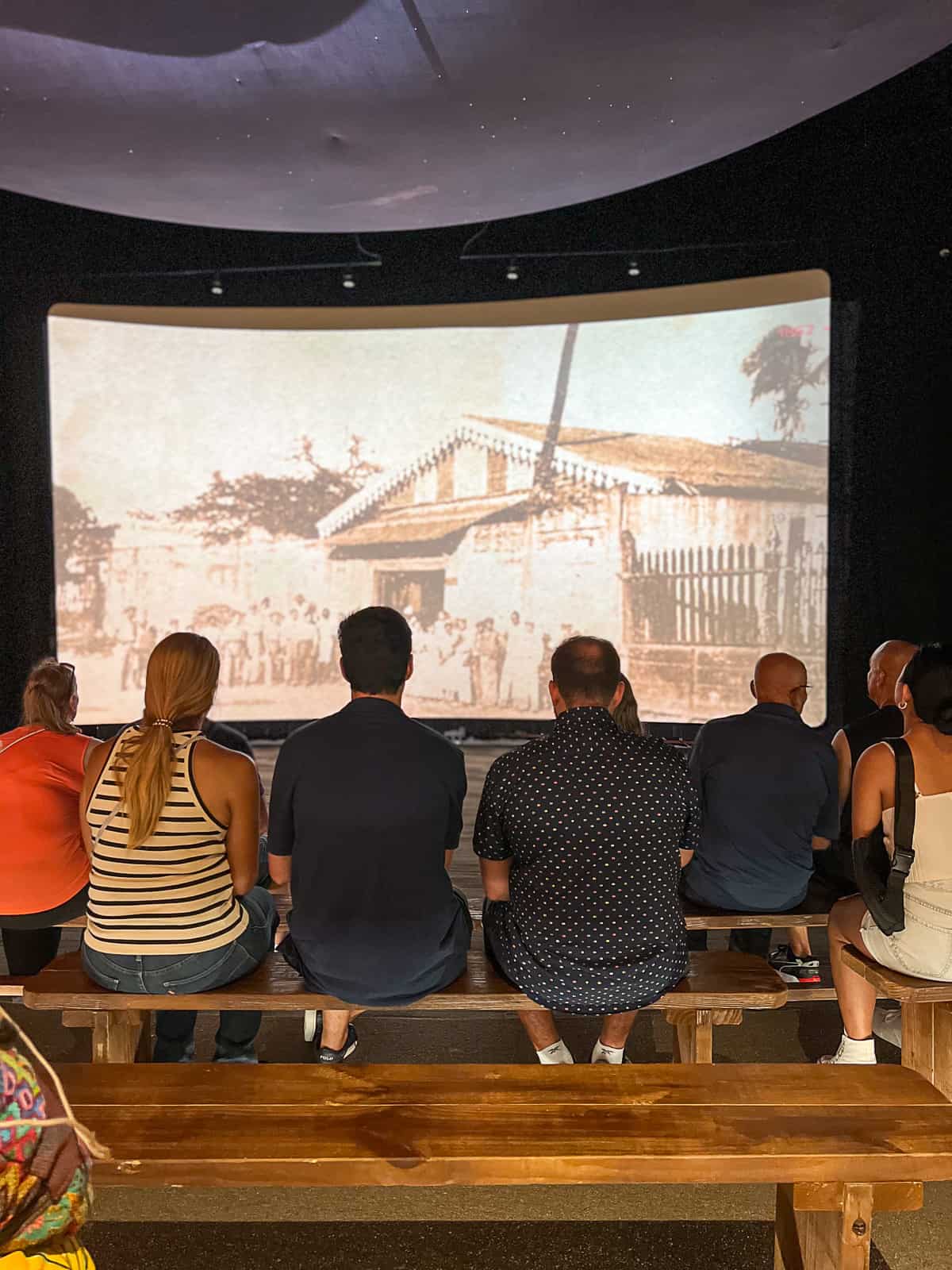 And the food is so good! It's definitely a place to enjoy near San Juan on a family foodie adventure…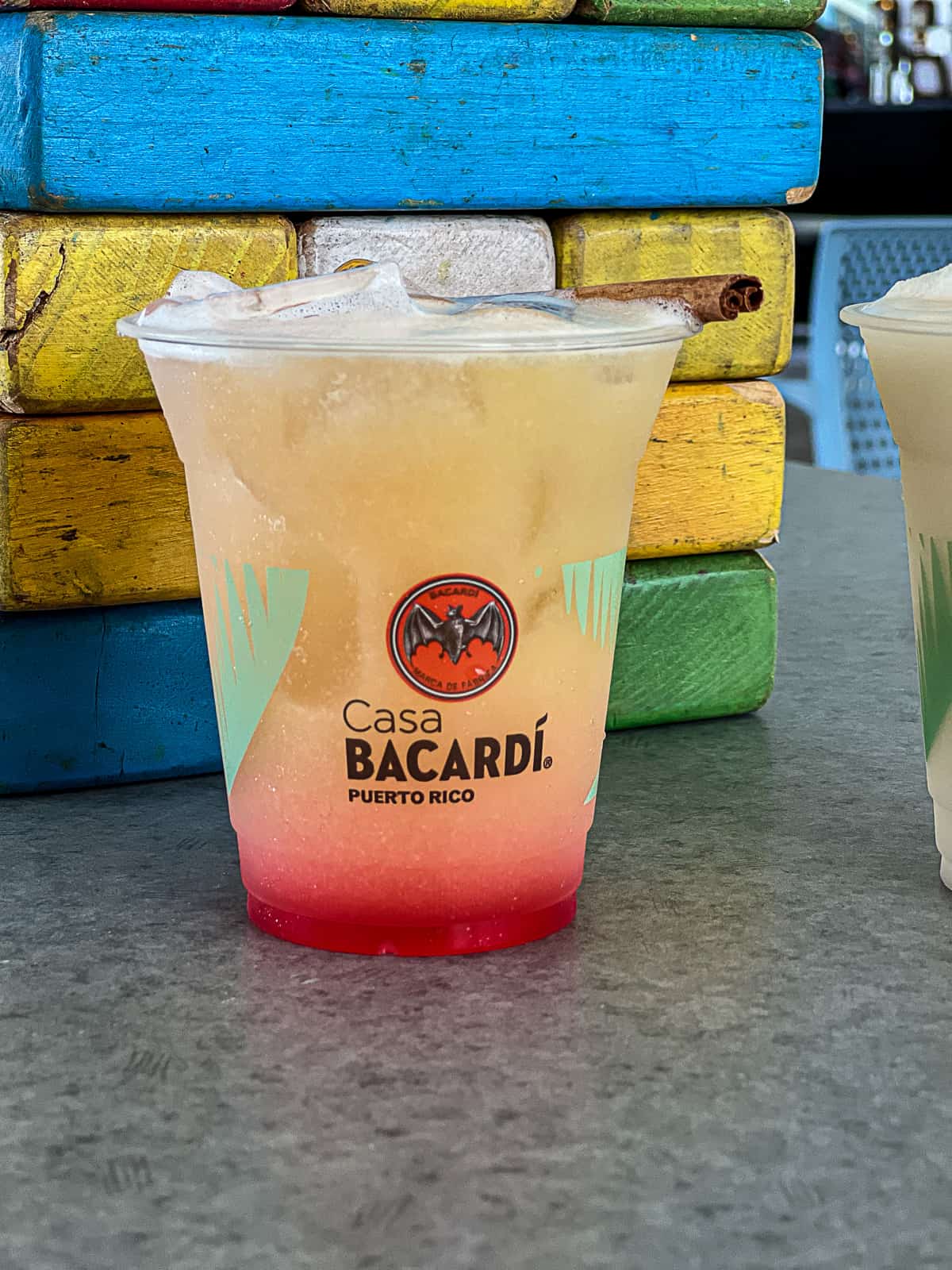 Love good food? See popular smoked food recipes on Sip Bite Go…
What to bring on the Bacardi tour
You don't need much!
Your appetite
Comfortable shoes (there's not a TON of walking, I was fine in sandals)
Sunscreen (there's a covered pavilion, but plenty of sun as well!)
Here's how I got ready for the tour…
I just wore a breezy dress and sandals and had a comfortable time walking the grounds of the Bacardi rum distillery.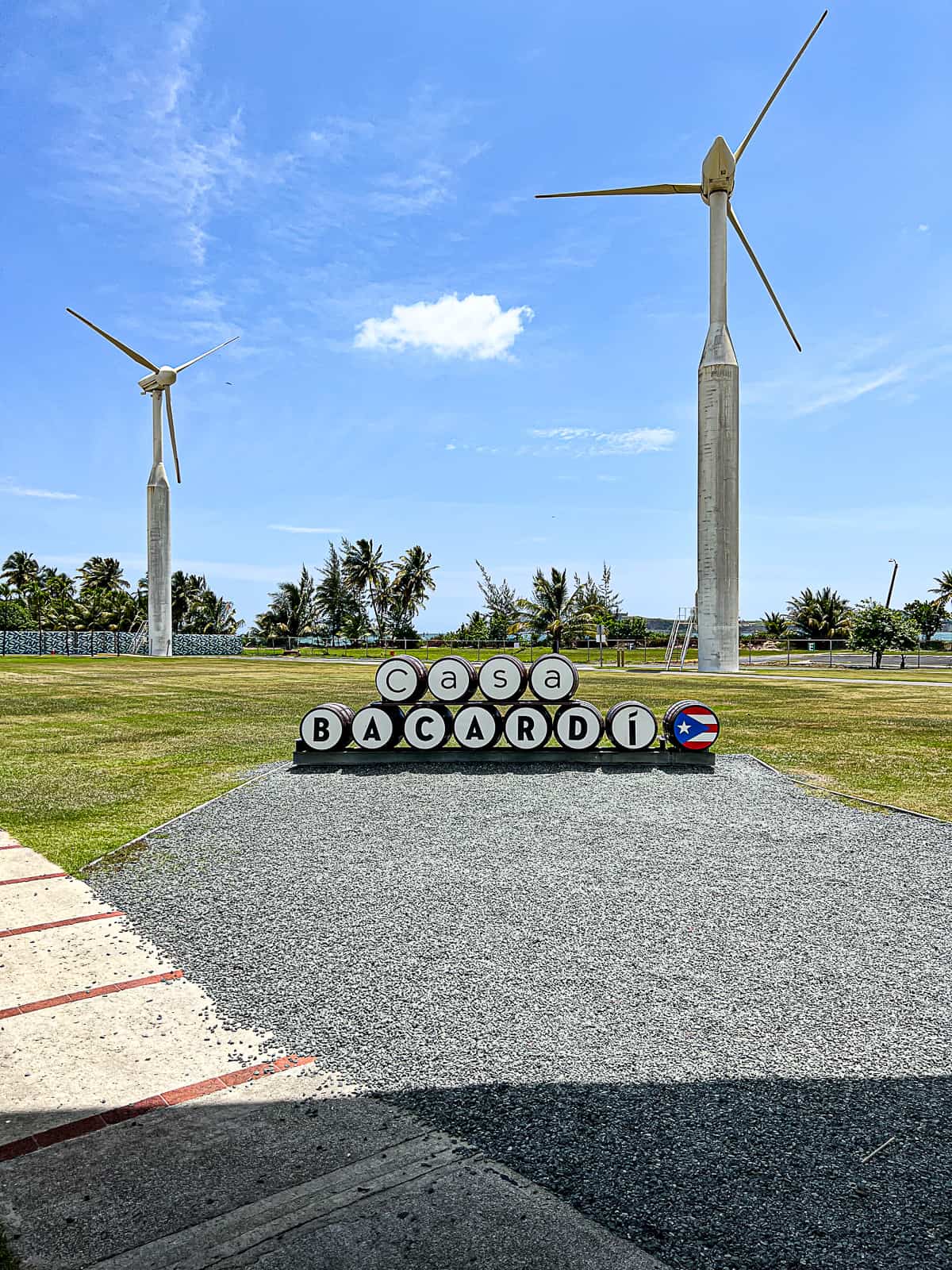 FAQs
How long is the Bacardi tour in Puerto Rico?
The longest Bacardi factory tour is about 90 minutes, which includes touring the outside of the distillery by trolly, walking in a building with a video and interesting displays to look at, and sampling some reserve Bacardi rum before heading the gift shop. There are shorter tours to try, as mentioned above, as well.
What is the Bacardi tour price?
You'll want to book tickets in advance for the tour… the Bacardi historical tour featured in the Sip Bite Go videos is about $33.
Do you need to take the Bacardi tour when you visit?
You don't! If the tour isn't for you, you can still enjoy the grounds, cocktails and food!
Can kids go on the Bacardi Tour?
Yes, they aren't allowed in the mixology classes, but kids are able to tour the historical Bacardi tour.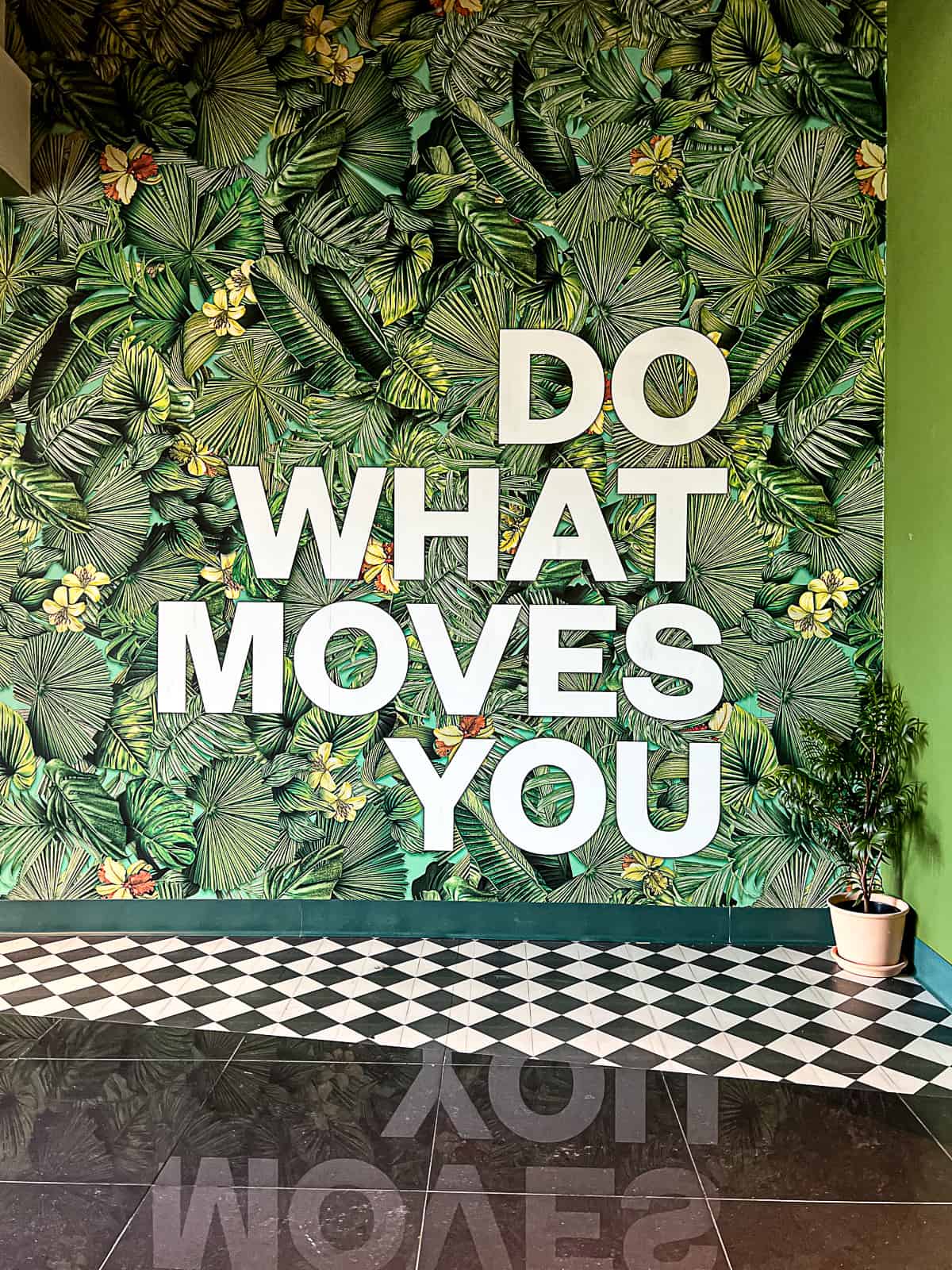 Check out the Bacardi tour rum sampling and gift shop
See the full-length video with Casa Bacardi Tour review
Best Puerto Rico travel guides on Sip Bite Go…
Next up…
READ Puerto Rico vacation planning guides…
Are you a foodie who loves to travel, too?
Hope that answers all your questions about traveling to the Bacardi Factory near San Juan.
Enjoy your travels, good food, and chat soon on Instagram / TikTok / YouTube.
– Jenna
Next, browse the Sip Bite Go recipe collection…