Got a sunburn? Wondering how to use an aloe vera plant for sunburn relief? I've done it and I'm here to share my journey with you… and show you how I used a leaf of an aloe vera plant sold in the grocery store to help heal a burn (or at least reduce the pain). Let's check out this food hack…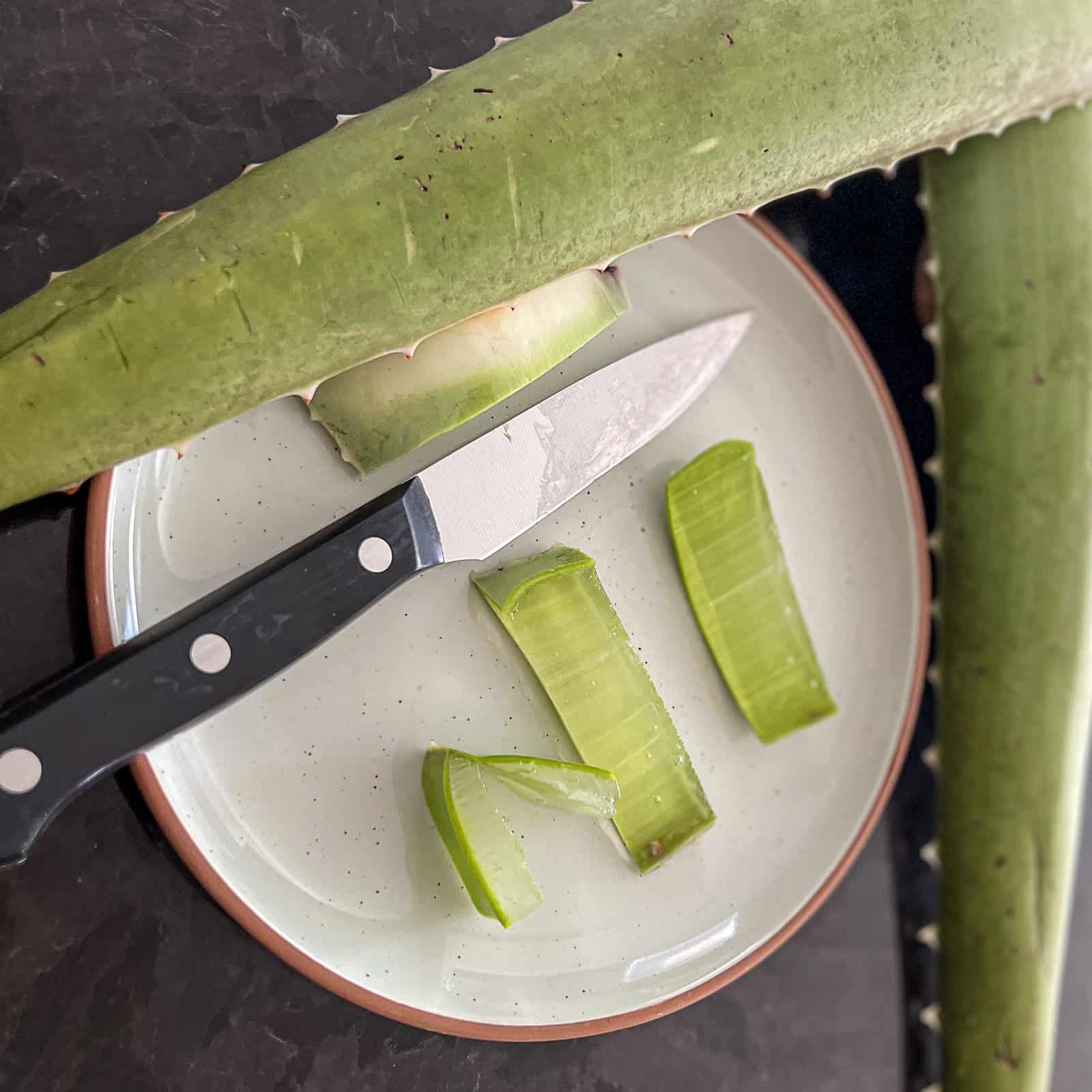 By the way, I'm a home cook and not a doctor. This is what I did, but I'm not giving out medical advice.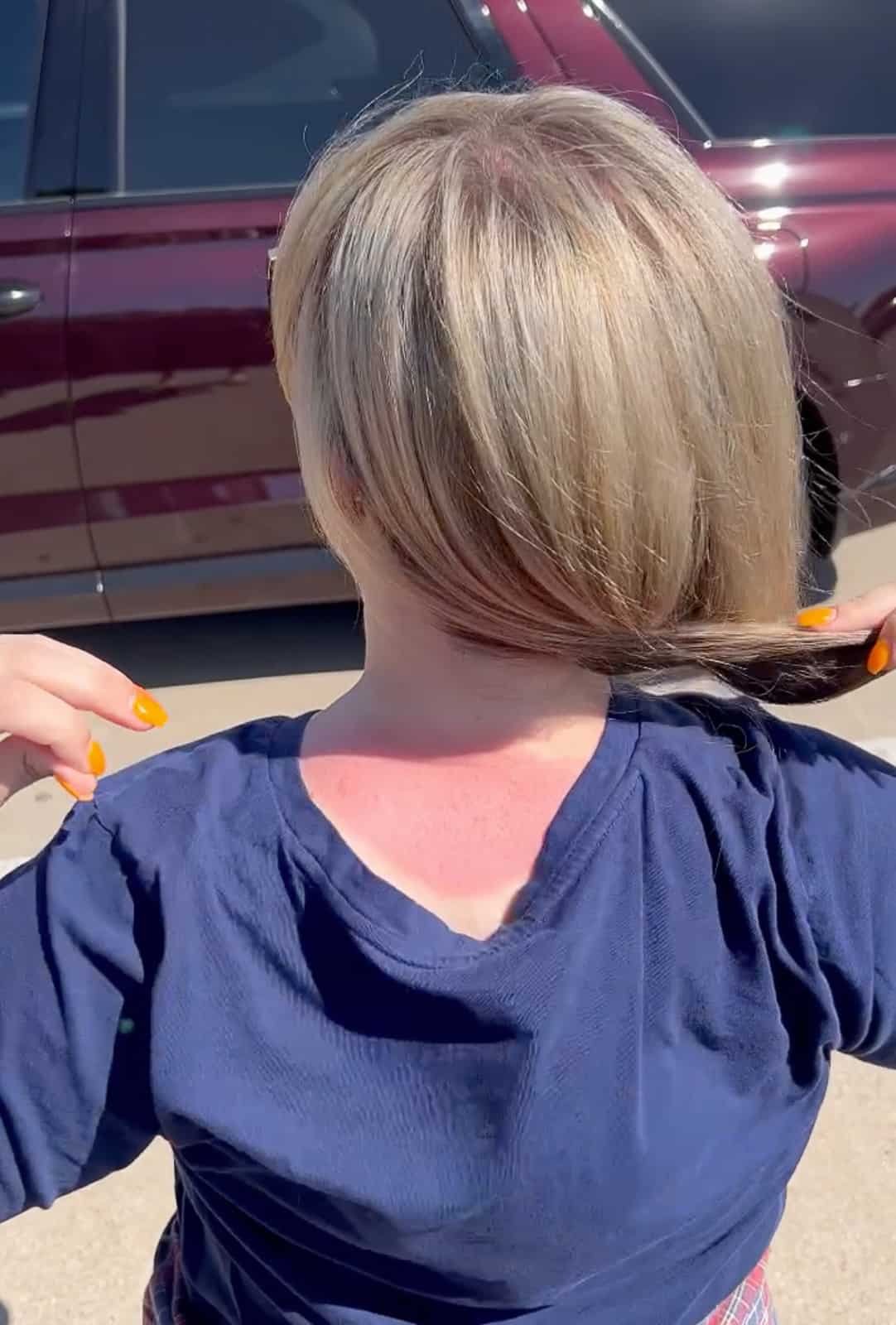 Whew! What a bad sunburn…
Follow Sip Bite Go on Instagram and TikTok for easy food and cooking tips…
Share this post with someone who burns easily…
Sunscreen is the best, but if that fails and you get burned…
While I slather sunscreen on myself all the time, the collar of my shirt shifted on my neck on a hot Dallas day and whew, I was left with a burn…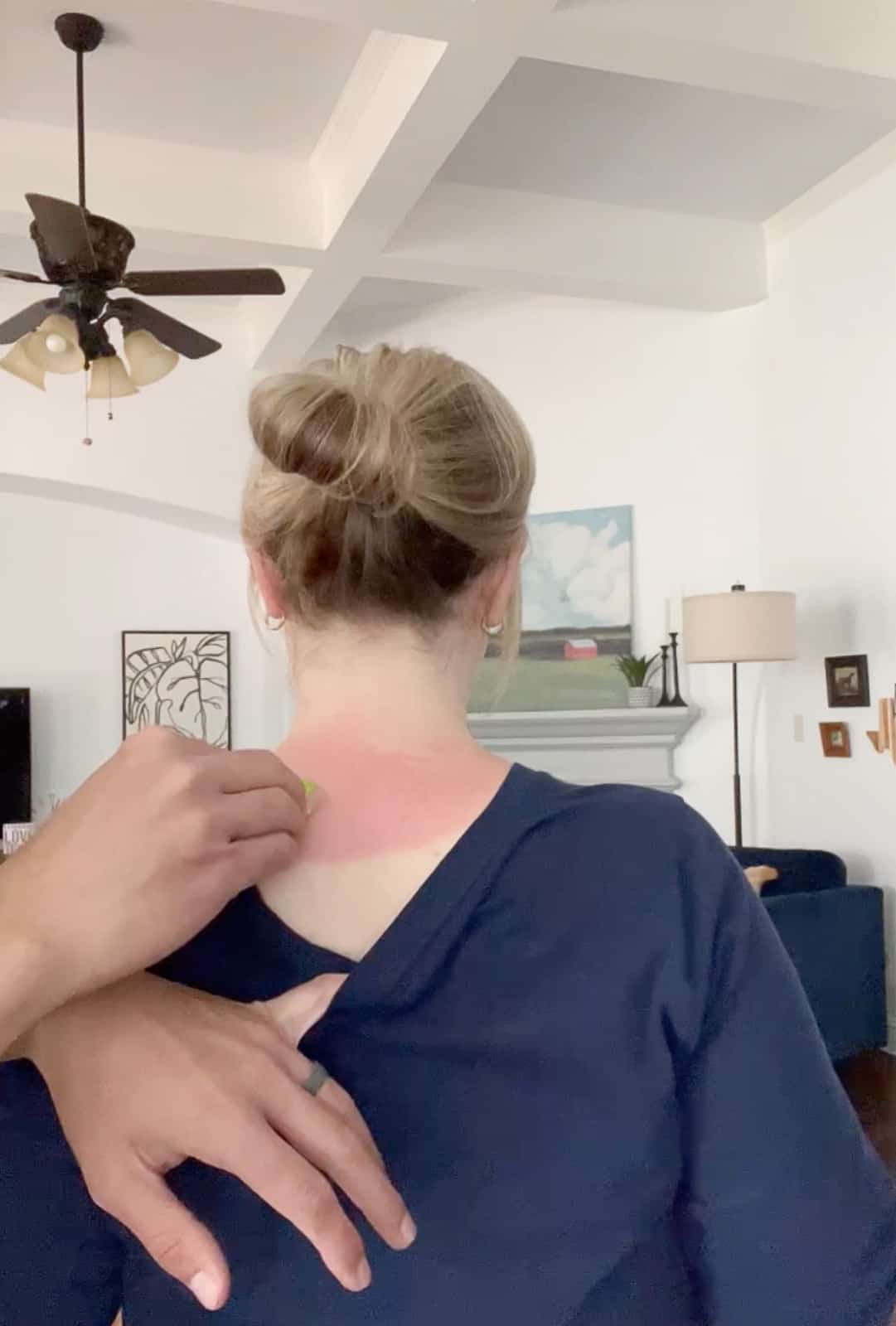 In the form of a red stripe.
Haven't burned like this since 2008.
And when sun burns are as bad as the one I had, it's hard to move and sleep.
How soon does Aloe Vera help a sunburn?
I toughed it out the first night with the sunburn and just applied some gel in a tube from Benedral which said it had aloe vera in it.
The stuff in the tube isn't as fresh or potent, so I was looking to buy some real aloe vera the next day…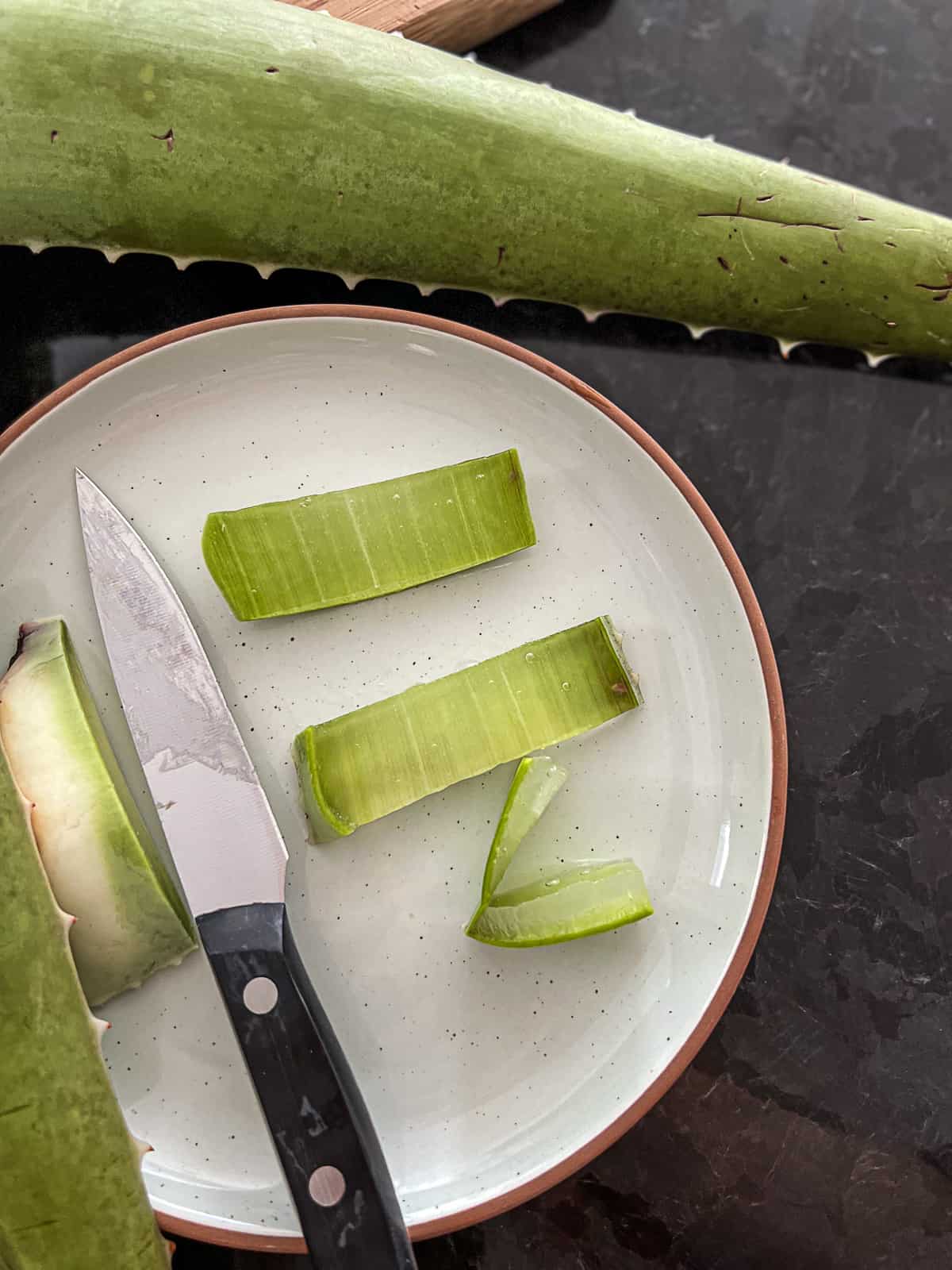 How to cut aloe vera to use the gel
I cut off a chunk about the size of a finger…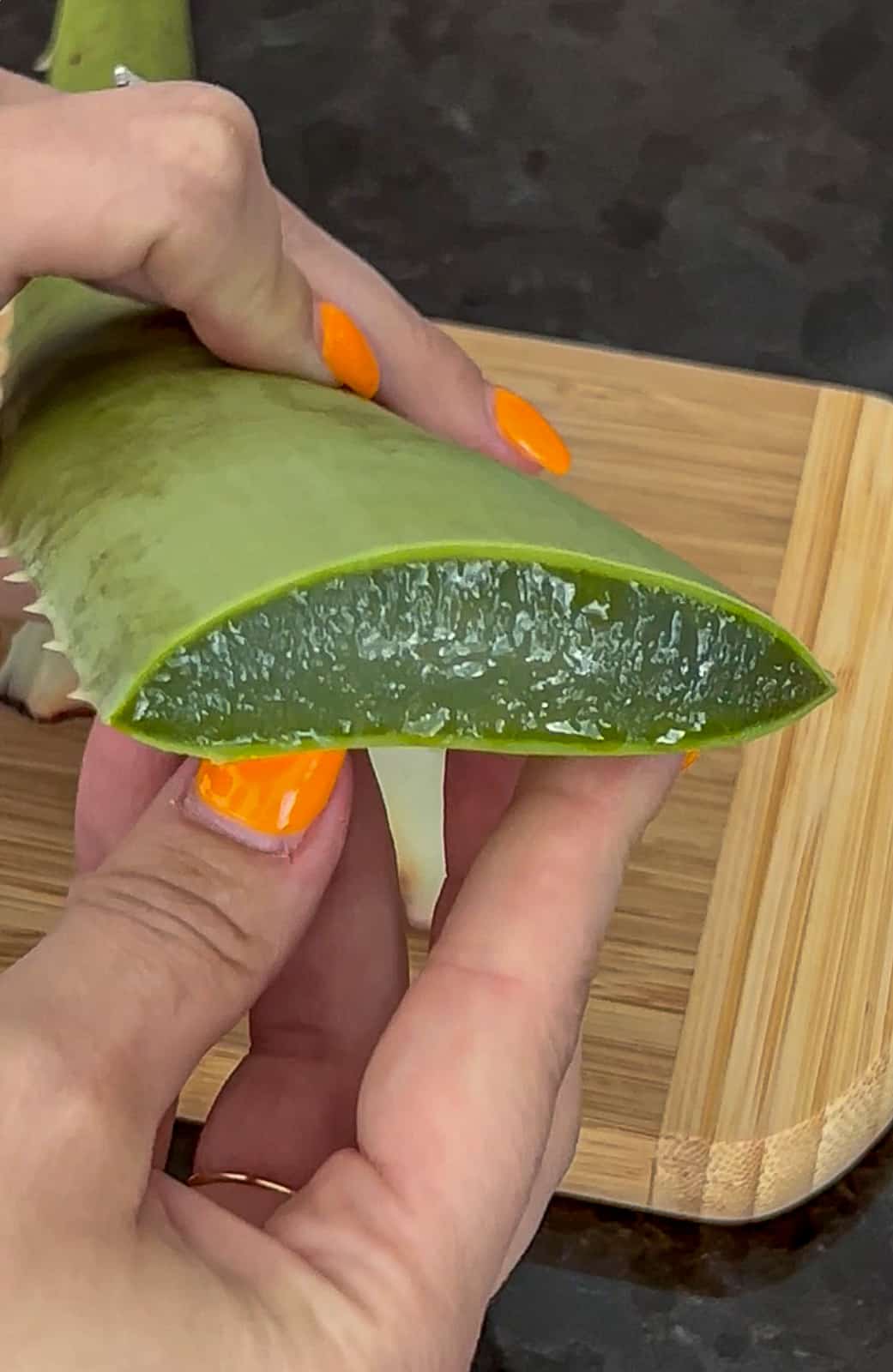 Then I cut the skin off one side, to reveal the gel.
I applied this to the sunburn.
Where to buy aloe vera fresh to relieve sunburn pain
You can find this at any grocery, doesn't need to be a fancy one.
I found this aloe vera leaf at a Kroger store, near the jalapeño peppers in the chilled section.
How often to apply aloe vera for a sunburn
It instantly worked and lasted so long that I wasn't constantly reapplying the aloe vera gel.
After just 2 days of applying Aloe Vera 2 times a day, I no longer needed it.
Chilling aloe vera to apply on sunburns
I recommend chilling the plant – because it gets cold which feels great on the sunburn.
And it will help it stay fresh longer…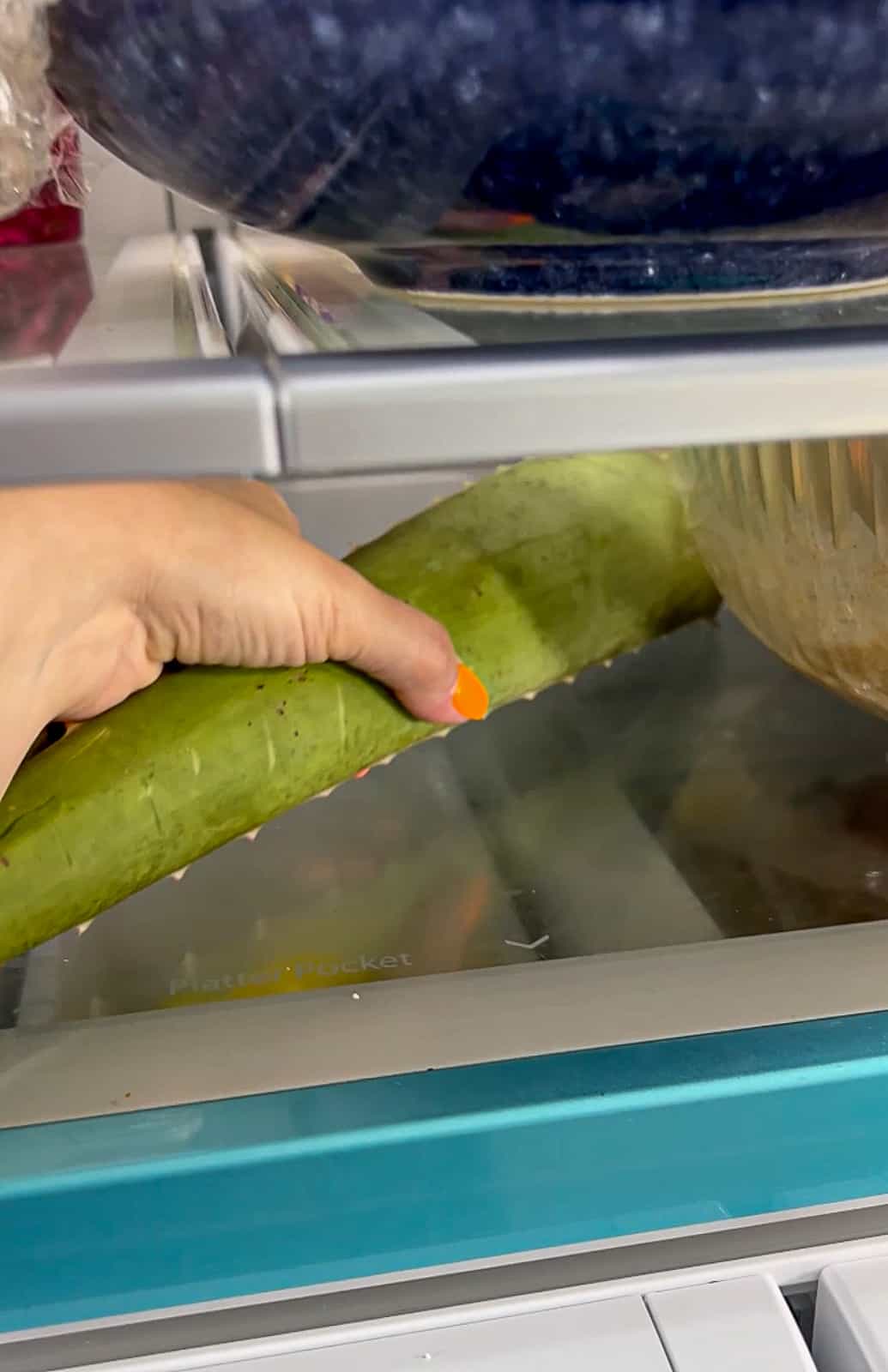 One tip though:
When you take it out from the fridge, since it's cold, it's a good idea to mash up the gel with the back of a fork to help it spread around.
Saving leftover aloe vera for future sunburns
I'm going to keep the extra aloe plant in the freezer and hope it's never needed again.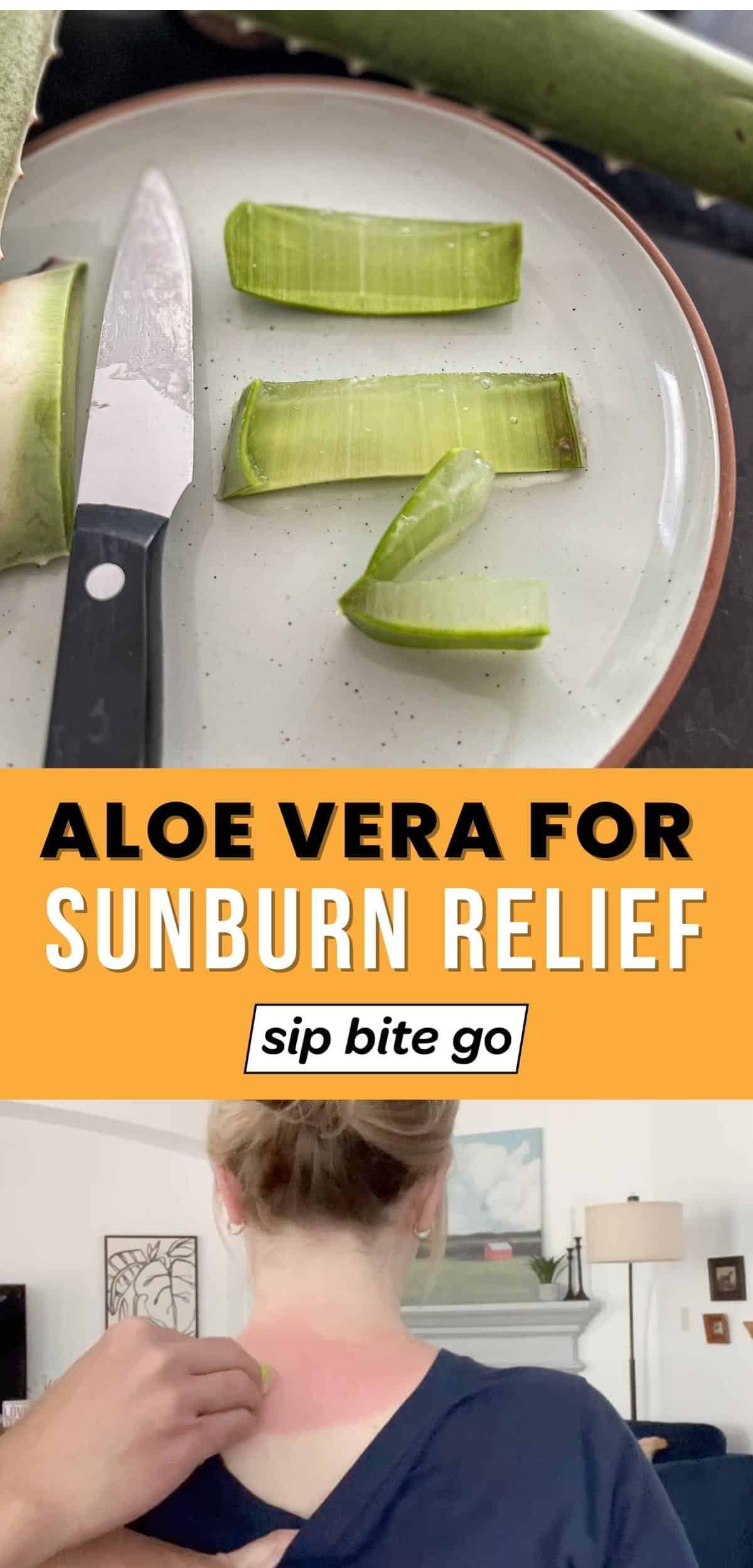 Stay safe and wear sunscreen 🕶
More vegetable side dishes
Are you a foodie, too?
Hey home chef, hope that answers all your questions about using food as medicine, as you might say. I love the idea of coming up with a home remedy when it's possible.
Enjoy cooking and chat soon on Instagram / TikTok / YouTube.
– Jenna
Next, browse the Sip Bite Go recipe collection…