Fresh herbs bring recipes to life. That's why I love owning an Aerogarden.
Since I'm a little obsessed with hydroponic herb gardening, I put together this FREE first month guide to help you get started. It answers all the questions that came up when I was starting to grow herbs indoors for the first time.
It includes a checklist and FAQ along the way, so you can grow indoor herbs like a pro.
I think you'll love it!
The perfect condiment makes the meal
Anyone who knows me, knows I'm a true believer in pairing the perfect condiment with a meal to make it feel "complete". For real — I'll order a dish at a restaurant just because I'm excited to try the sauce or dressing.
Here are some of my favorite kitchen supplies for making sauces on the fly:
Inspire the inner home chef in you. Grab a copy of my free Sous Vide Beginners ebook and free cooking with herbs ebook.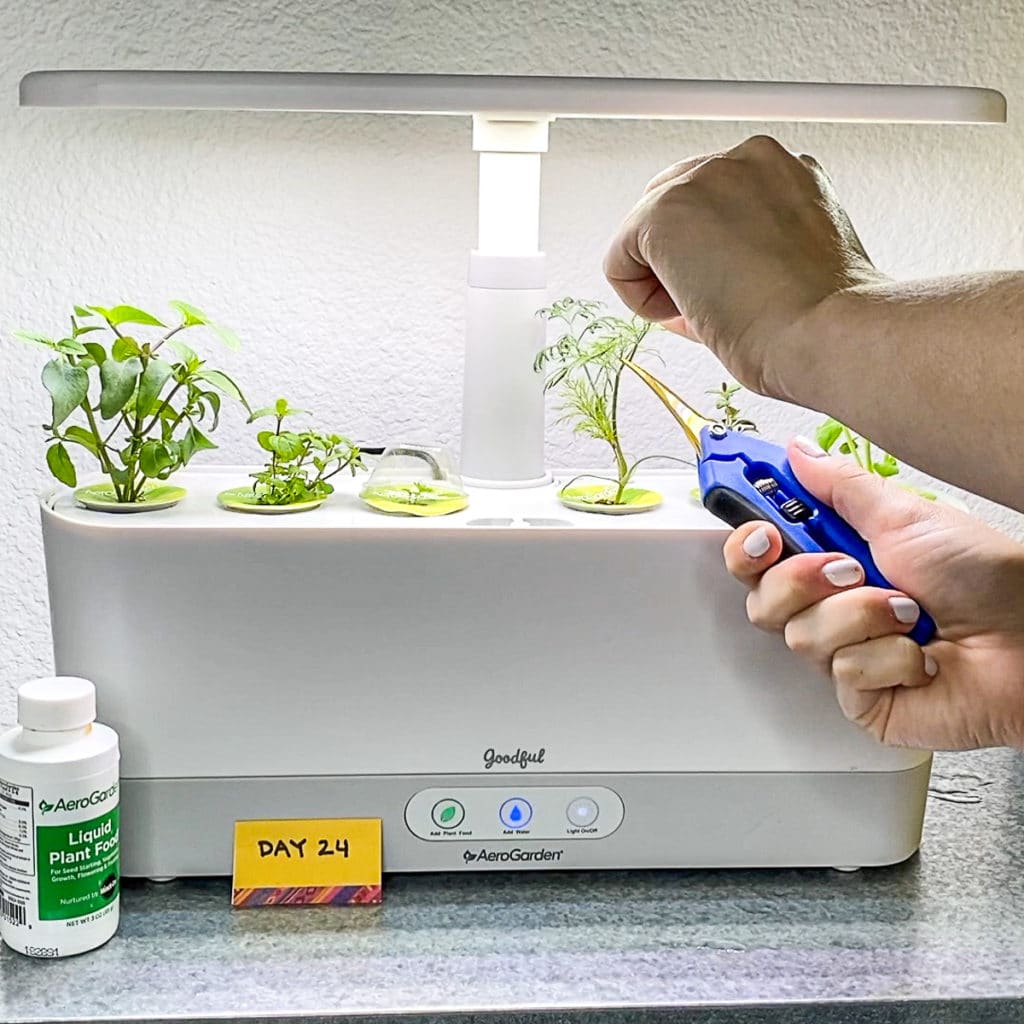 I hope you love this guide. Because it's not always easy or practical to run to the grocery store to grab a sprig of thyme for a chicken marinade, or a few basil leaves to top a pasta dish. But once you grow them, you'll have fresh herbs at your disposal whenever you want them!